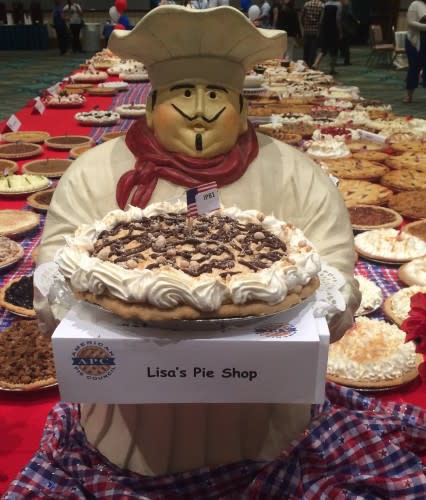 I can't imagine the joy of living near a pie shop. I love pie of any kind – cream, fruit, even Jello. The only kind I don't care for is gooseberry and that has to do with a childhood incident we won't go into.
Lisa's Pie Shop near Atlanta, in Hamilton County, is a place that could be my second home. Since 1986, she had baked hundreds of thousands of pies. Her two employees whom she prefers to call family—"We're such good friends we can't offend each other," she said – help at the shop, but the baking is done solely by Lisa.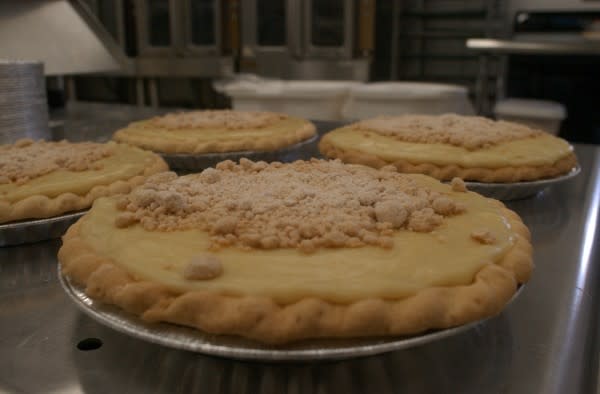 After surviving cancer and working in a factory, Lisa decided life should be spent doing what you love. So she quit her job to open a pie shop.
She puts in long hours, rising at 4am and not returning home until 7pm. She features 28 flavors of pies in her shop on most days, but has no idea how many she makes daily. She guess-timates the number could be 500. "I learned long ago that if I thought about how many I needed to make that day, especially during the holidays, it would make me too tired to get out of bed," she said.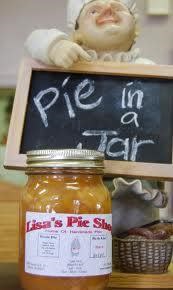 Some Friday nights in summer she works all night to prepare for sales at the Carmel and Fishers farmer markets on the weekends.
Her shop also makes and sells cinnamon rolls, cupcakes, even pie in a jar.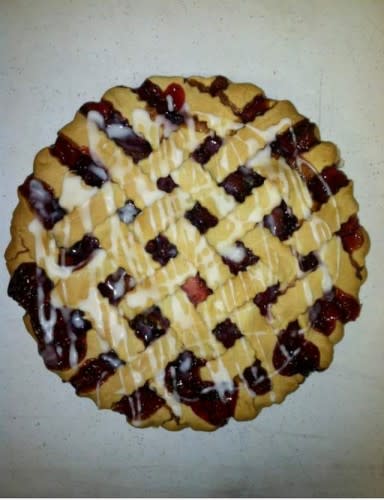 Lisa is a Hoosier success story as she has won national and state contests for her pies. She has been featured on many TV stations, even the Food Network. "God has blessed me and I'm not afraid to give Him the credit," she said.
According to Lisa, the secret to her pies is also due to her mother-in-law. While in her 20s, Lisa tried to make pies for her husband who loved them. None tasted good. Her mom-in-law, who was a fantastic baker, confided to Lisa some of her tricks of the trade.
Lisa applied the secret, which she keeps to herself to this day, to an apple pie she entered in a contest. The pie was awarded Grand Champion.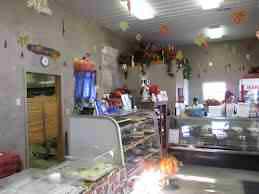 She won many first prizes at the APC National Pie Championships in Orlando in early 2016, including four 1st places commercial for her German chocolate and blueberry pies.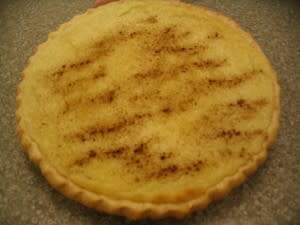 She takes special orders, but for my part, just walking into her shop and seeing dozens of choices of sweet, fruity, creamy confections is all I need.
To plan your trip to Hamilton County, visit here. Visit here for more things to do and places to eat in Hamilton County. Looking for more sweet treats in Indiana? Satisfy your sweet tooth here.
Lisa's Pie Shop is located at the Tipton/ Hamilton Co line on Highway 31, five miles south of SR 28.
Lisa's Pie Shop
5995 S US Highway 31
Atlanta, IN 46031
317.758.6944
Store Hours Sunday & Monday: Closed Tuesday: 10am - 6pm Wednesday - Friday: 8am - 6pm Saturday: 10am - 5pm