Newfields visitors can experience the work of Dutch master painter Vincent van Gogh in a whole new way when THE LUME opens this month.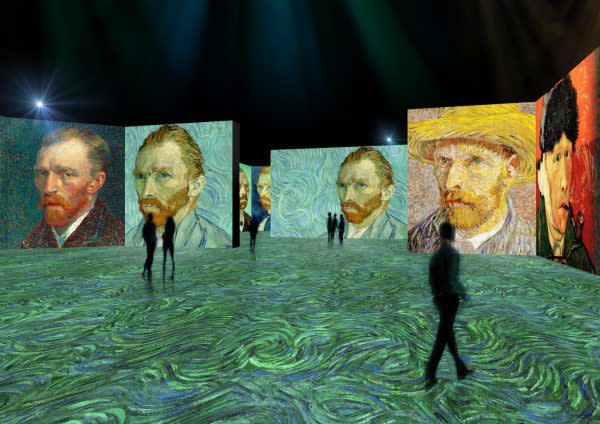 Rendering of THE LUME Indianapolis courtesy of Grande Experiences.
Spanning the entire fourth floor of the Indianapolis Museum of Art (IMA) galleries, the new experience marries elements of visual art with sound and motion to create an immersive encounter unlike anything you'll find in a traditional museum setting. Although other van Gogh events are popping up in the Midwest and around the country, the Newfields' offering holds the distinction of being the first permanent multi-sensory exhibition of its kind in the United States.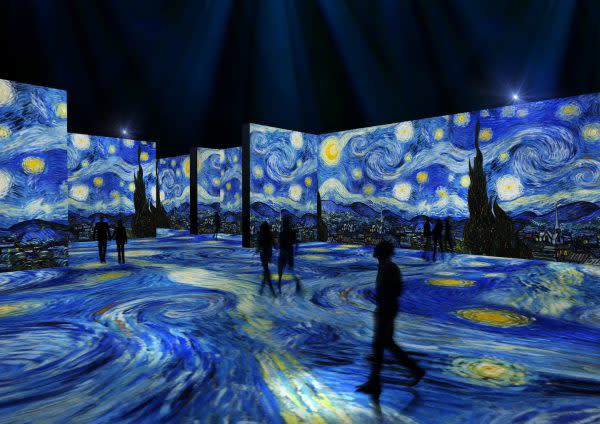 Rendering of THE LUME Indianapolis courtesy of Grande Experiences.
Using 150 high-definition projectors, the exhibit commands almost 30,000 square feet of space to accommodate moving digital art expressions of familiar van Gogh works such as Sunflowers (1888), The Starry Night (1889) and others. The exhibit also includes original van Gogh art from the IMA collection on display and themed food and drink in THE LUME café.
"This new groundbreaking cultural offering is a significant milestone for the Indianapolis Museum of Art at Newfields and for Indianapolis as a whole," said Jonathan Berger, Deputy Director of Marketing and External Affairs. "THE LUME Indianapolis brings technology and art together through an accessible, digital exhibition, intended to attract audiences of all ages and backgrounds. We are thrilled to bring cutting-edge, multi-sensory technology to the museum experience through THE LUME and hope this new way of experiencing art for seasoned and new visitors alike will become a staple for our museum."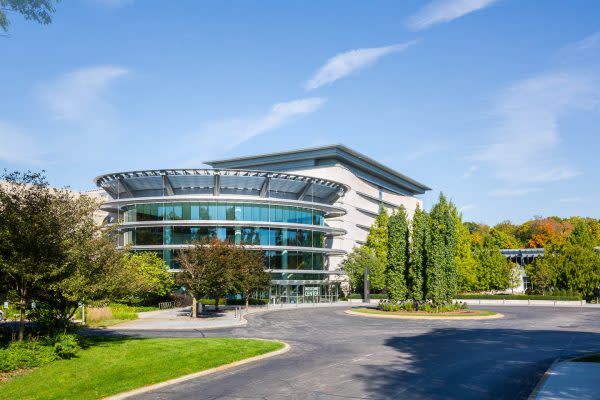 The new digital galleries and technology will be permanent fixtures at the museum, but Newfields plans to rotate THE LUME content on an annual basis to keep the experience evolving and fresh.
Presented by Australian-based Grande Experiences, the exhibit officially opens at Newfields on July 27, made possible with funding from Lilly Endowment Inc. and additional support from Ms. Nancy L. McMillan, Monna Quinn and David Spoelstra, and Show Sage LLC. Tickets are now available online. For more information, visit DiscoverNewfields.org.