Thirsty Thursday is the perfect excuse to enjoy a craft brew, artisan spirit or local wine on May 9, part of Visit Indiana Week. A fast-growing industry in the Hoosier State, Indiana establishments annually bring home national awards for their wines, brews and spirits. With discounts at locations around the state, Thirsty Thursday is a great day to get out and sample local beverages. See the full day of discounts below!
Travelers will be able to get discounts and/or free admission at more than 300 attractions and properties during Visit Indiana Week! The week features discounts every day from May 5 - 11! State Parks Sunday, Get Moving Monday, Tasty Tuesday, Wayback Wednesday, Thirsty Thursday, Family Fun Friday and Sweet Saturday will see travelers enjoying discounted prices and free admission across the Hoosier State! See the full week of discounts here.
Bare Hands Brewery - Granger Try 5 or more of our ten taps. Get $5 toward a flight of 5 or more samples. Also 15% off all merchandise. Bare Hands Brewery is a small batch brewery specializing in hand crafted ales just minutes outside of South Bend. Use This Discount.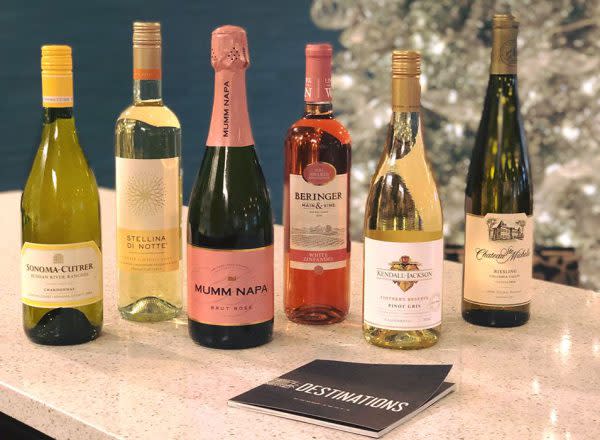 Bistro 933
Buy two entrees and chose from a made from scratch dessert, a scrumptious appetizer, or a bottle of our house wine on Tasty Tuesday! Bistro 933 located in the Hilton Garden Inn on the campus of Saint Mary's College is a great place for a romantic dinner, to meet up with colleagues after work, or grab a great burger with the family. With nightly specials and hand crafted cocktails we have something for every palate. Use This Discount.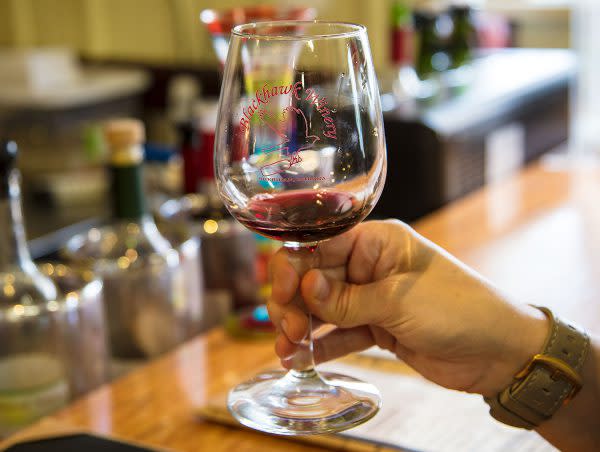 Blackhawk Winery
Visit Blackhawk Winery in northern Hamilton county and get a mix and match BOGO! Buy one tasting, get a second one free! Buy one glass of wine, get a second one free! Buy one tasting, get a glass of wine free! Build your perfect BOGO. Use This Discount.
Blue Heron Vineyards and Winery - Cannelton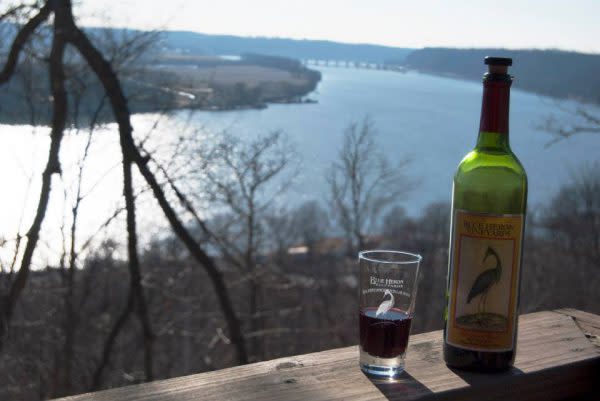 Blue Heron Vineyards and Winery
Purchase a discounted carafe of Blue Heron Sangria to share with friends while perched on our porch or patio overlooking the Ohio River and Cannelton Lock and Dam. While on the property, visit The Celtic Cross carved from a single stone on Blue Heron property or, plan ahead and book a stay in our unique cottage we call "Above and Beyond!" If Sangria is not your thing, sample wines produced from Indian grown grape varietals such as Traminette, Vidal, DeChaunac and more! Use This Discount.
Brown County Visitors Center - Nashville $5 off a Sippin' Trip! This guided tour will treat your taste buds to some of Brown County's best beverages. From mouthwatering moonshine and delicious craft beer to smooth spirits and fine wine, these locally-produced libations are sure to hit the spot. Tour partners include: Bear Wallow Distillery, Brown County Winery, Chateau Thomas Winery, and Hard Truth Hills. Packed lunch and shuttle transportation provided by Nashville General Store Express. Discount eligible for online bookings Only. Use This Discount.
Byway Brewing - Hammond Byway Brewing is offering 15% off crowlers on Thirsty Thursday. Byway Brewing in Hammond is conveniently located off I-80/94 and Kennedy Avenue. Their taproom is family-friendly and offer a chef-driven menu and friendly atmosphere. Don't forget about the beer - where you can enjoy year-round brews as well as small batch beers in the taproom or the Production Pub. Use This Discount.
Cardinal Spirits - Bloomington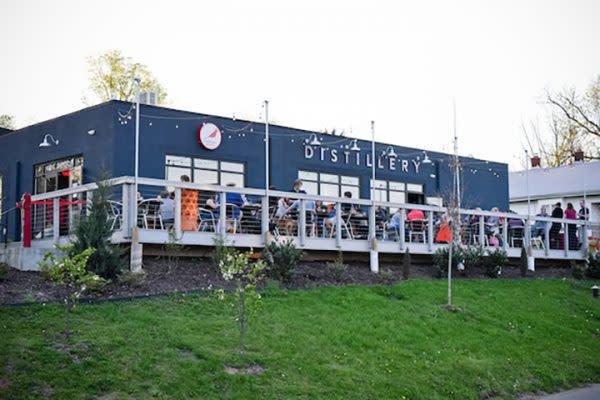 Cardinal Spirits
Join us May 6th - May 12th and mention Visit Indiana Week to get Half Off Your Cocktail. Visit Bloomington's only craft distillery to enjoy award-winning spirits in creative cocktails. We're off the beaten path and are considered a local gem! Use This Discount.
Chilly Water Brewing - Indianapolis Enjoy our popular Blood on the Tracks Blood Orange IPA for only $4 on Thirsty Thursday. Chilly Water Brewing Company is an urban brewpub specializing in a rotating tap list of beers made on site. Use This Discount.
Country Heritage Winery - LaOtto 5 complimentary Wine Tastings at CH Winery & souvenir CH Wine Glass! At Country Heritage Winery, we welcome and invite everyone to taste our wine that's locally sourced from our 42 acres of grape-growing vineyard. What sets us apart from the competition is the quality of the products we produce and the experience we provide to our customers. Must show valid ID. Use This Discount.
Crasian Brewing Company - Brookston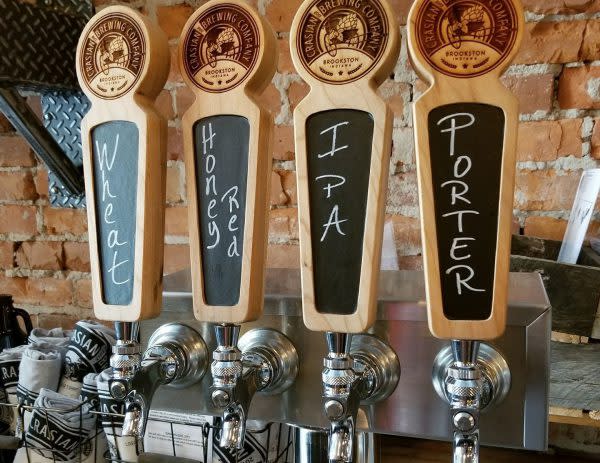 Crasian Brewing Company
Visit Crasian Brewing during Visit Indiana Week! Join us for Thirsty Thursday and enjoy $4 House draft beers and $5 House flights, featuring Harold's Honey Red, Pineuptual IPA, Bub's Hi-Yah Stout and one of your choice for the 4th. Flights are based on four 4 oz. tasting pours. Not just another craft brewing start up, but a venture of quality, flavor and taste. Crasian Brewing company's 4-barrel system allows us to serve beers at the peak of freshness. Use This Discount.
Doc's Smokehouse and Craft Bar - Dyer Doc's is offering $1 off the regular price on all Indiana craft beers on Thirsty Thursday. The original DOC's Smokehouse brings authentic Southern BBQ to the great state of Indiana! In keeping with Southern tradition, they smoke their meats exclusively with hickory. Use This Discount.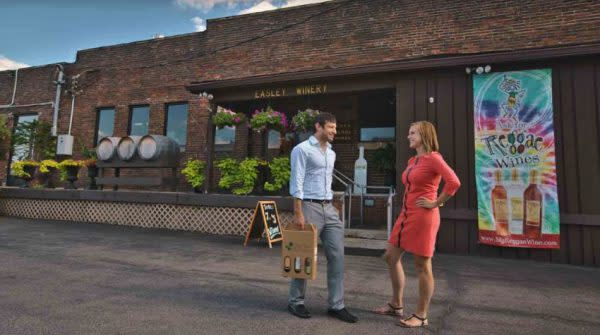 Easley Winery
The Sweet Deal includes a fun and educational wine tasting, which includes 7 wines for $5.00, and an Easley Wine Glass filled with assorted chocolates. No reservation is need, come on in, your fun and knowledgeable wine steward is waiting for you! Use This Discount.
Four Fathers Brewing - Valparaiso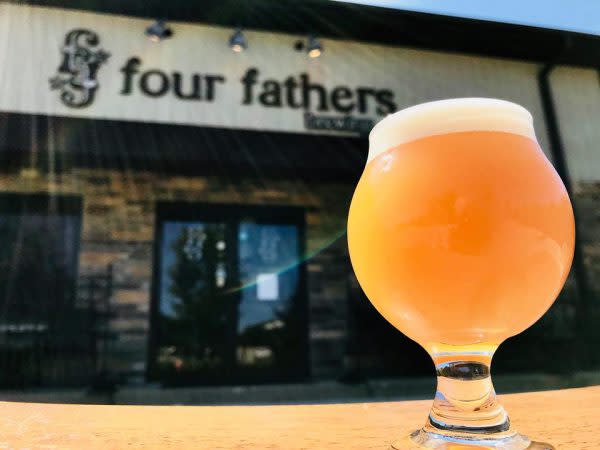 Four Fathers Brewing
Stop in on Thirsty Thursday and get $1 off any full pour of your choice! Four Fathers Brewing is a small family run craft brewery built on passion, creativity, and a dedication to quality. We strive to make beer that is exciting and approachable. We also value our community, and have committed ourselves to positively impacting the community as much as possible. Use This Discount.
French Lick Winery/Spirits of French Lick - West Baden Springs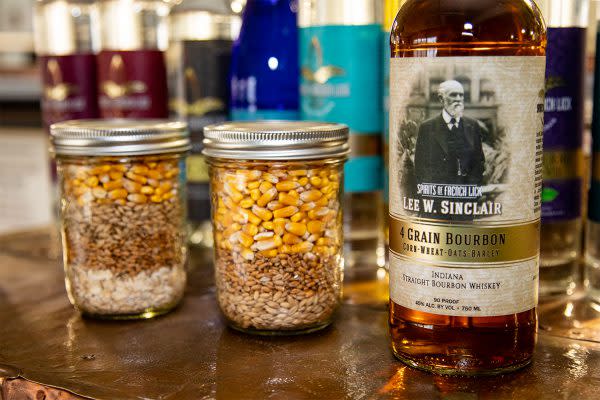 Spirits of French Lick
Spirits of French Lick is Indiana's largest pot still distillery with our four pillars being Bourbon, Brandy, Botanical Spirits, and American Whiskey. Our motto is "Respect the Grain" as we are a true farm to bottle operation using heirloom corn and wheat grown on our Hoosier Homestead Farm. In celebration of Thirsty Thursday, on May 9th, Spirits of French Lick is offering free bourbon tastings! Come and try our Lee W. Sinclair 4 Grain Bourbon made with 100% Indiana grown corn & wheat. Use This Discount.
Hard Truth Hills Tours and Tastings Center - Nashville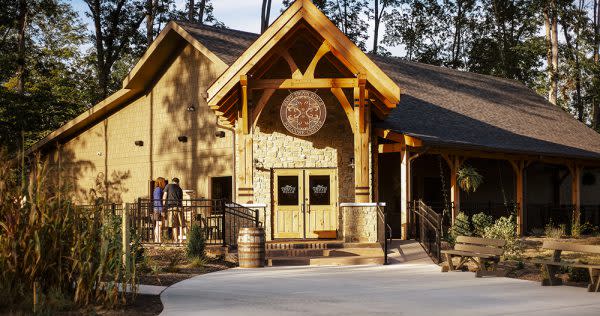 Hard Truth Hills Distillery
Join us at Hard Truth Distillery on 5/9/19 to tour Indiana's largest Artisan Distillery! Starting at 1pm, we are offering free 30 min. tours and tastings every half hour. The free tours will run until 3pm & include a free tasting of some of our incredible beers & award winning spirits! Maximum of 12 people per tour. Be sure to take advantage of Hard Truth Hills Tours & Tasting Center's $9 growler fills on flagship beers or a bottle of spirits (10% discount on 3 bottles and 20% discount on 6!)! Use This Discount.
Harmony Winery - Fishers Every Thursday at Harmony Winery you will receive $3 off any bottle purchase and $1 off any purchase of a glass of wine. Use This Discount.
Hop River Brewing Company - Fort Wayne Save $1 off pints on Thirsty Thursday, May 9 in celebration of Visit Indiana Week! Come enjoy our traditional, German beerhall-style taproom with rows of communal tables, shelves of board games for all-ages, and pinball tables. You can explore our lively outdoor patio with picnic tables, fire pits, and corn hole. We value our welcoming and relaxed family-friendly atmosphere during the day, which transitions into an adult scene playing Jenga in the evenings six days a week. Best of all worlds. Use This Discount.
Mad Paddle Brewery - Madison Visit Madison's first production brewery in over 100 years. Located in the historic feed mill. 15% off Mad Paddle Merchandise. Use This Discount.
Mallow Run Winery - Bargersville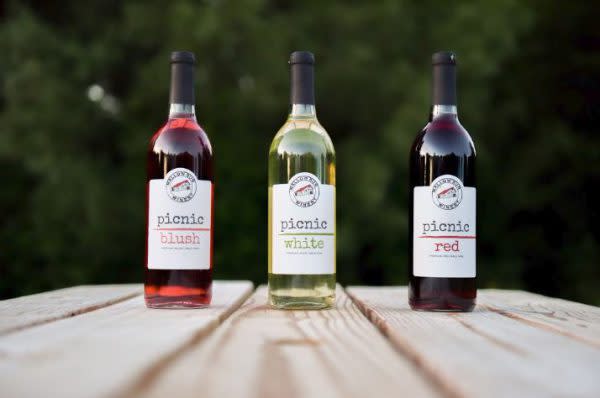 Mallow Run Winery
On May 9, 2019, "Thirsty Thursday" of Visit Indiana Week, visit Mallow Run Winery to enjoy a complimentary tasting! All customers who purchase at least one bottle of wine will receive a complimentary Mallow Run wine tumbler, perfect for warm weather outdoor drinking days ahead. Limit one tumbler and one offer per person. Use This Discount. 
McClure's Orchard/Winery - Peru Need some estate grown and bottled wine and hard cider in your life? Stop by the farm May 9 through May 12, for the Visit Indiana Week. We'll be offering 25% off of our hard cider and wine tastings and case prices. There will be plenty of food, too. So, be sure to try one of our famous apple dumplings before or after sampling! Use This Discount.
Metazoa Brewing Co. - Indianapolis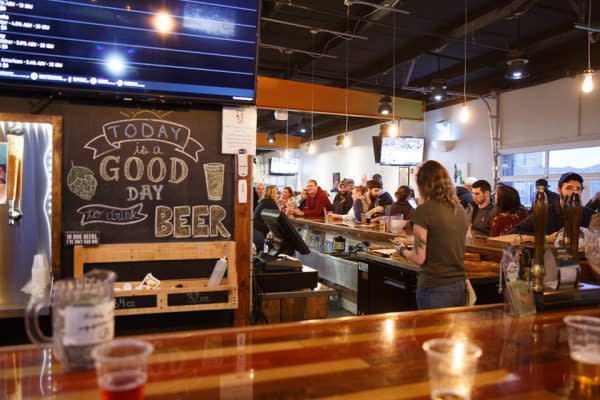 Metazoa Brewing Company
On May 9, Metazoa Brewing Co. is offering $1 off all pints of our (3) main house beers including Nap in the Hammock (Cream Ale), Hoppopotamus (IPA), and Puppy Slumber Party (Peanut Butter Milk Stout). Use This Discount.
Monkey Hollow Winery & Distillery - Saint Meinrad Visit Monkey Hollow Winery and Distillery for 20% off your purchase of three or more bottles on Thirsty Thursday of Visit Indiana Week. Enjoy a complimentary wine tasting! Monkey Hollow is family owned and operated winery and distillery nestled in the rolling hills of Southern Indiana. Discount is only valid on Thursday, May 9, 2019. Use This Discount.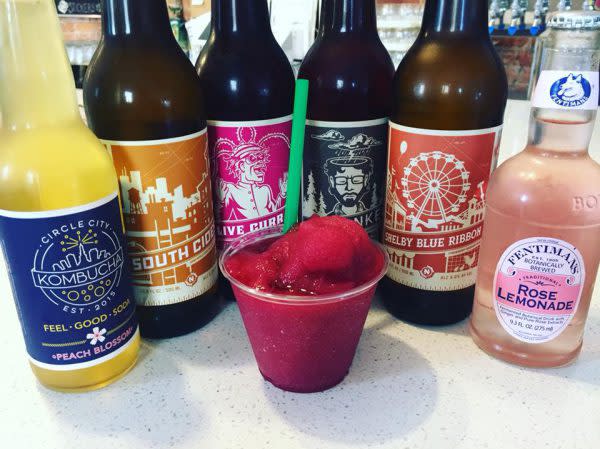 New Day Craft
$1 off Mead & Cider Slushies. These frozen alcoholic treats are made with our craft meads and hard ciders, then blended with On Time Mixers (all natural, fruit juice based mixers) to create tasty a variety of fun flavors. Being Indiana's original Meadery, we love bringing new and exciting offerings to you, and our slushies fit that bill perfectly! Stop in and enjoy what New Day Craft has to offer while you Visit Indiana! Use This Discount.
Oakley Brothers Distillery - Anderson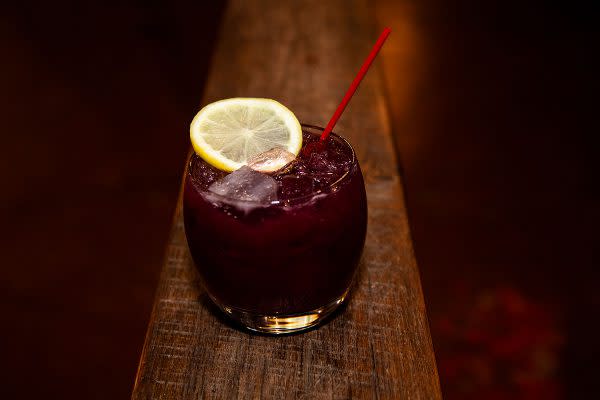 Oakley Brothers Distillery
Come in on Thirsty Thursday May 9th and enjoy 2 handcrafted cocktails for $10. We are a distillery and a brewery all under one roof! Come in and enjoy a handcrafted cocktail or beer made with Indiana product. All of our sodas are handcrafted locally with no high fructose corn syrup and our juice is fresh squeezed. Our cocktails have handmade ingredients so the flavoring is fresh. Offer valid only on Thursday, May 9, 2019. Use This Discount.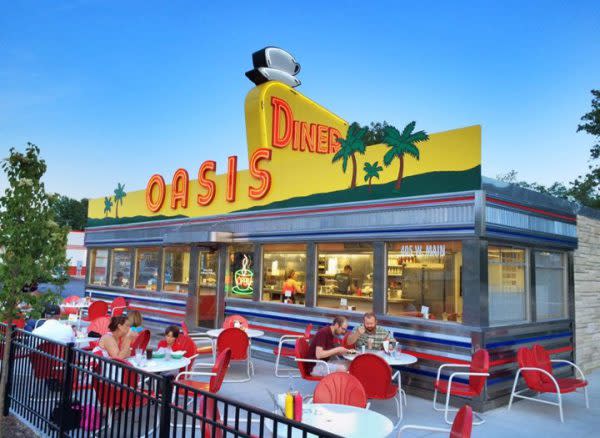 Oasis Diner
Purchase any Entree and receive a FREE Handcrafted Soda Float on Thirsty Thursday as part of Visit Indiana Week! You can mix and match any of our 11 flavors of Locally Made Handcrafted Sodas with one of our 8 flavors of Hand-Dipped Super Premium Ice Cream! This discount is only valid on Thursday, May 9th, 2019 and cannot be used with any other discount or coupon and is for dine in customers only. Use This Discount.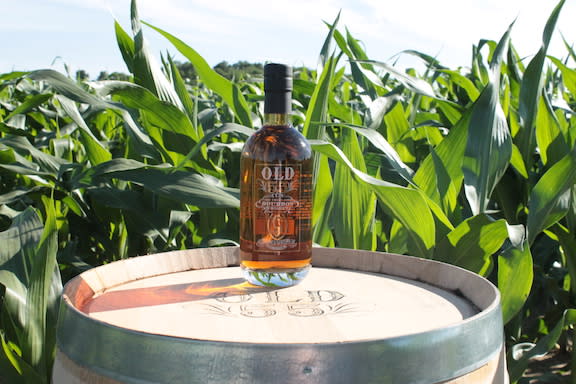 Old 55 Distillery
Visit one of the only true farm to bottle Distilleries on the planet during Visit Indiana Week and enjoy buy one, get one free tours and tastings. We are opening our doors from Noon-8pm on Thursday, May 9th just for Visit Indiana Week! Use This Discount.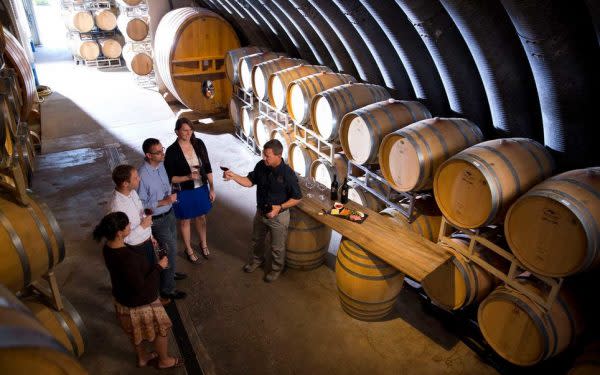 Oliver Winery
We're waiving the $5 guided wine tasting fee for guests for our visitors in honor of Visit Indiana Week: Thirsty Thursday. Just mention Visit Indiana Week and Thirsty Thursday when you arrive! Spend the day at Indiana's oldest and largest winery. Experience the newly renovated Oliver Winery tasting room, explore our gorgeous gardens, and enjoy the new covered patio. Use This Discount.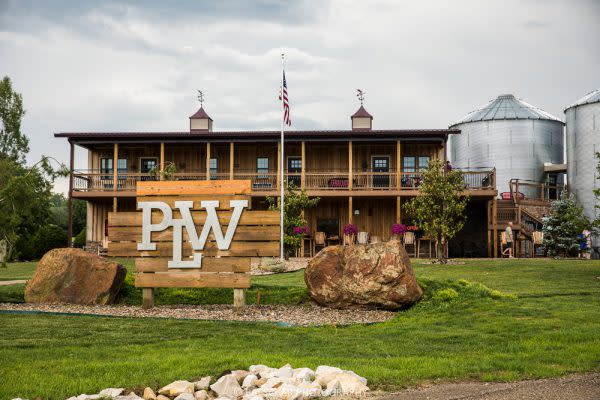 Patoka Lake Winery
Thirsty Thursday? Not anymore, with glasses of wine or a wine slushie $1.00 Off at Patoka Lake Winery. Sip your drink of choice on the front porch & watch the world go by. Serving 27 varieties of wine along with wine slushies making this the perfect stop after a day on the water. Located at the entrance of Patoka Lake, enjoy the beautiful surroundings of Southern Indiana year-round. Use This Discount.
Pepper's Ridge Winery - Rockport Visit Pepper's Ridge Winery in Rockport, Indiana, to save $2 on wine slushies on Thirsty Thursday of Visit Indiana Week. Enjoy complimentary wine tastings and relax in the peaceful setting located minutes away from the Ohio River Scenic Byway. Pick from the 20 different wines to create a refreshing wine slushy. Discount is only valid on Thursday, May 9, 2019. Use This Discount.
Schnabeltier - Rochester For Thirsty Thursday only, grab your friends, family, and co-workers and Visit Indiana! All glasses of wine, cider, beer, and wine slush are 50% off! Enjoy on our outdoor patio or in our tasting room with a cheese platter also made right at our facility! At this price, you can find a favorite and take a bottle or growler home with you when you leave! We have over 20 varieties of wines, pear cider, 3 kinds of wine slushies, and 4 beers on tap - something for everyone's tastes! Use This Discount.
South Bend Brew Werks - South Bend It's Thirsty Thursday at South Bend Brew Werks -- just mention this ad and get $4 pints all day long on Thursday, May 9. Brew Werks is Downtown South Bend's only family owned and operated brew pub. We have 20 taps which rotate frequently with a variety of seasonal and staple brews. Pair those with some tasty gourmet grilled cheeses, pastas & flatbread pizzas made from locally sourced ingredients! Use This Discount.
Taxman Brewing Company - Bargerville & Fortville Locations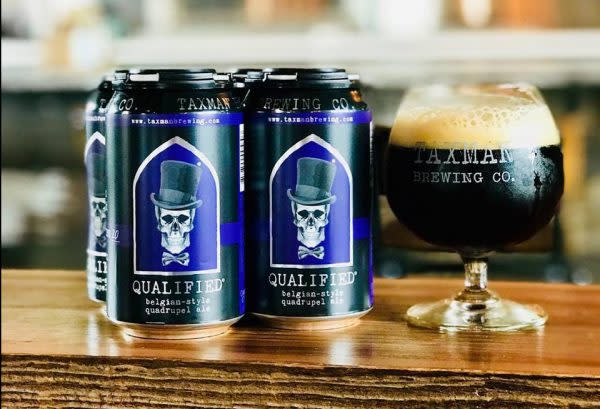 Taxman Brewing Company
Visit Taxman during Visit Indiana Week! Join us for Thirsty Thursday and enjoy $3 House draft beers and $5 House flights, featuring La Maison, Gold Standard, Deduction, Exemption and Qualified. Flights are based on four 4 oz. tasting pours. Offer available at both Taxman locations. Use This Discount.
The Barrelhouse - Clarksville  Pay just $1 for all domestics on Thirsty Thursday! Domestic beers could include but not limited to Bud Light, Miller Lite, Budweiser, Michelob Ultra, Coors Light. Use This Discount.
The Farmhouse Restaurant at Fair Oaks Farms - Fair Oaks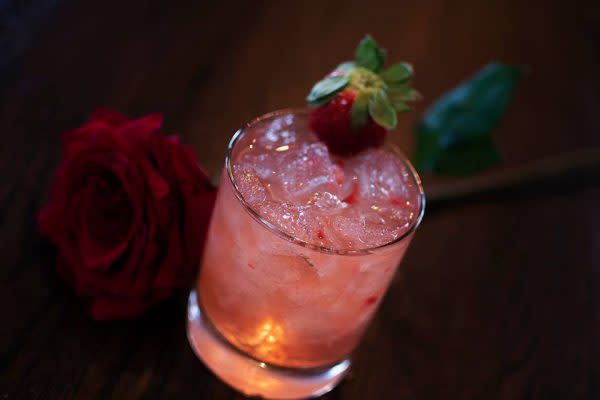 The Farmhouse Restaurant at Fair Oaks Farms
Enjoy drink specials on Thirsty Thursday! $4 Draft Beer Pints, $4 House Wine by the Glass, $3 Busch Light Bottles, $4 Cocktails with… Tito's Vodka, Captain Morgan, Bacardi, Evan Williams Bourbon, Seagram's 7, Canadian Club, Pinnacle Gin. The Fair Oaks Farms Restaurant, The Farmhouse is an unparalleled hospitality experience whose hallmarks are exceptional food and knowledgeable, caring service. Enjoy a savory meal with fresh ingredients. Use This Discount.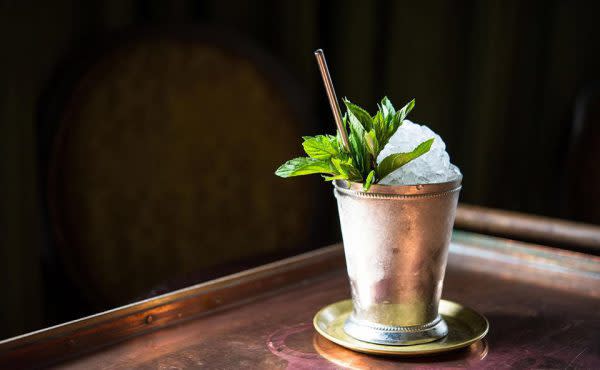 The Mint
Buy One Appetizer, Get One Free. The Mint is a classic Kentucky bourbon and cocktail bar. They also have great southern comfort food favorites. Buy one appetizer get one free. Expires May 31, 2019. Use This Discount.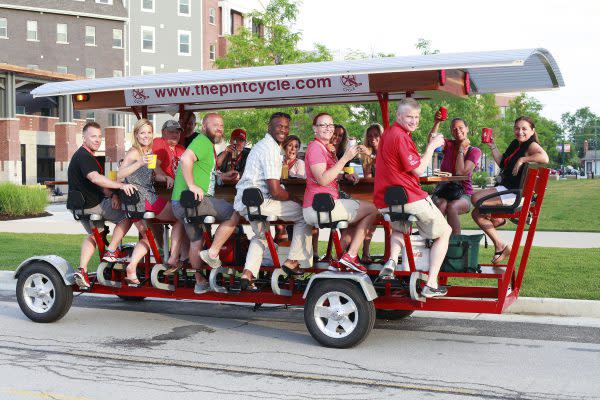 The Pint Cycle
Receive $15 off any standard Weekday or Weekend Group tour. Weekday tours run from Monday-Thursday and weekend tours run from Friday-Sunday. All of our tours are two hours in length, accommodate 8-16 people, allow riders to bring their own beer, wine, or hard soda, and include optional stops at Four Day Ray Brewery, Brixx Wood Fired Pizza Pub, Louvino Wine Bar, Nickel Plate Bar & Grill, or Another Broken Egg Cafe. Enter code 88S40SC6 at checkout to redeem your discount. One coupon per tour only. Use This Discount.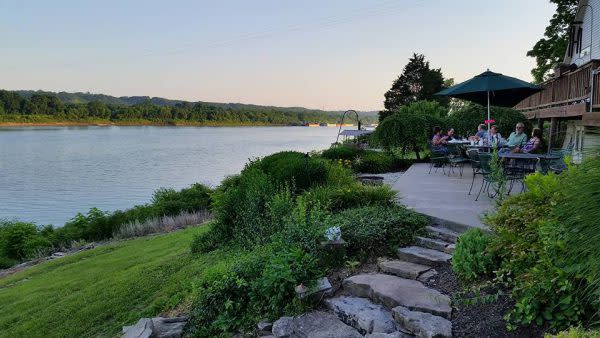 The Ridge Winery
Wines are 10% to 20% off during the month of May! Large assortment of locally produced Wines—Just minutes from Belterra casino — Gift Shop—Cheese Plates — Patio and Deck overlooking Ohio River— Relax with us and enjoy our beautiful location Located just few miles East of historic Madison and Vevay, Indiana. Use This Discount.
Tippy Creek Winery - Leesburg Tippy Creek Winery is offering not one, not two but THREE discounts on Thirsty Thursday! 1. Wine Slushies are $5. 2. Pitchers of Sangria are $15. 3. Cider Growler Fills are just $10! Tippy Creek has been serving delicious wines since 2016.
Tipsy Glass Winery - Bryant Buy any 4 or more bottles of wine at the Tipsy Glass Winery between May 10 and May 12 during Visit Indiana Week and receive a free Tipsy Glass Winery corkscrew ($6.99) value. 21 and older only. Must present coupon to redeem. One redemption per person only during the coupon period. Use This Discount.
Urban Vines - Westfield Stop by Urban Vines and get your Thirsty Thursday's discount! We will fill up your growler full of our delicious beer at 50% off the normal price! Use This Discount.
Visit Fort Wayne - Fort Wayne Come in to the Visitor Center and get a Fort Wayne Pint Glass OR Shot Glass for 50% off regular price. All other merchandise is 10% off or 15% off with a purchase over $50. Use This Discount.
West Fork Whiskey Co. - Indianapolis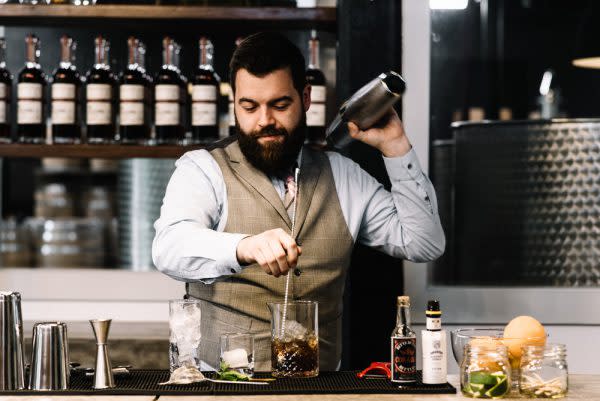 West Fork Whiskey Co.
Come to the West Fork Tasting Room on the Visit Indiana Thirsty Thursday to receive $2 off a cocktail! Whether you try our wheat-centric bourbon, our earthy and spicy rye, or any of our other whiskeys, our goal is to create quality spirits that taste great to you. Use This Discount.
Winzerwald Winery - Bristow Visit Winzerwald Winery on Tuesday during Visit Indiana Week and Save 15% off on cheeses, grape juice, chocolates, wine accessories and glasses, jewelry, wine-related gifts and more! Daily wine tastings offered 10:00-5:00 Central Tuesday - Sunday. Music, food and wine pairings and wine trail events offered year round. Stop by again in the Fall of 2018 for our expanded tasting room and new restaurant! Offer valid only on Thursday, May 9, 2018. Use This Discount.