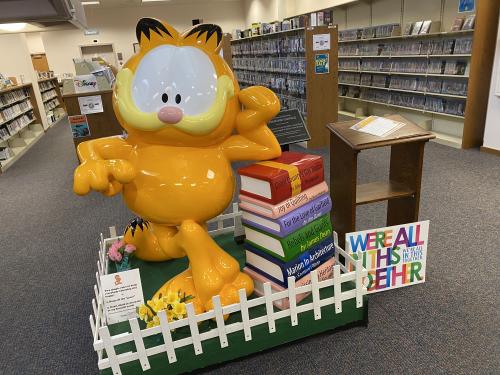 There are many trails throughout the state - food trails, history trails, art trails, beer trails, and trails dedicated to significant figures, groups, or events. But one trail that you surely won't see anywhere else in the county is a trail dedicated to a beloved character created by an Indiana native. The Garfield the Cat trail winds along through spots in Grant County, where the creator of this cartoon cat, Jim Davis, was born and raised.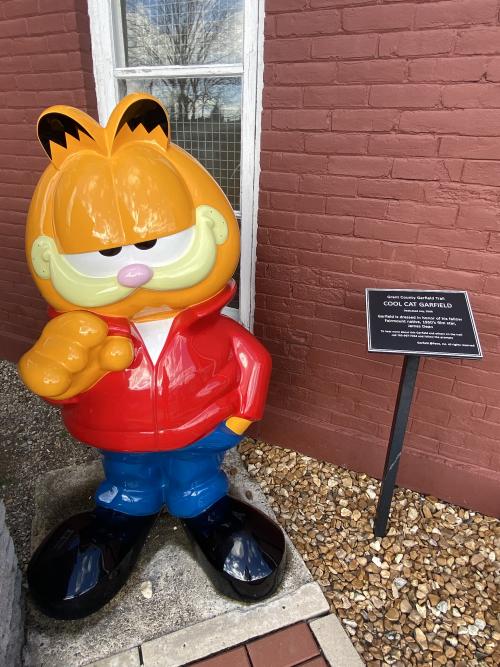 Garfield personifies what our lazy inner selves aspire to. The fictional cat is the protagonist of the comic strip of the same name - a cynical orange tabby cat who has zero issues with his overly-round body. His passions include lasagna, sarcasm, and sleeping and he has an aversion to Mondays and exercise. The comic strip debuted in June 1978 and he has since moved on to the small and big screen.
The Garfield Trail, located within Grant County, is dedicated to that lasagna-loving fat cat and pays homage to his creator. You'll find 14 statues of Garfield in various poses and costumes in eight different communities.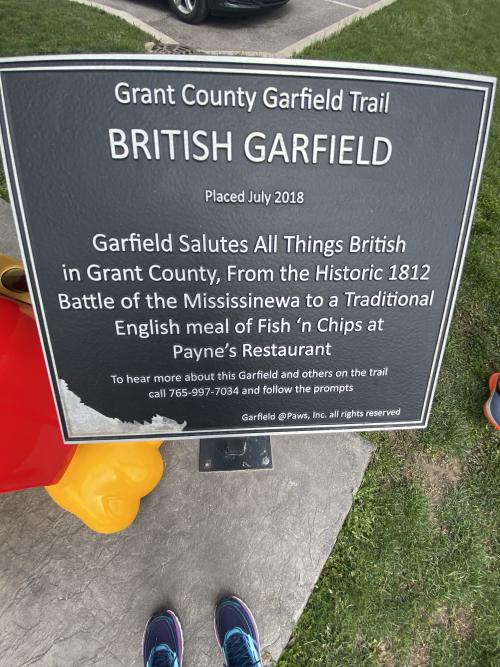 Five of the statues are in the town of Marion, where Davis was born. From Marion, you'll find statues to the north, south, east, and west. You can dial 765-997-7034 for the cell phone tour. Recordings will play giving a little background on each statue. You can also text "status" to 765-997-7034 to get updates on any maintenance notices that would put one of the statues out of commission temporarily.
List of Garfield statues:
1 - Paws for Thought in Marion
2 - Bookworm Garfield in Marion
3 - Speedking in Swayzee
4 - College Bound in Sweetser
5 - Dr. Garfield in Marion
6 - Fit for Life Garfield in Marion
7 - Duffer Garfield in Marion
8 - Wordly Cat in Van Buren
9 - Gone Fishin' in Matthews
10 - Cool Cat in Fairmount
11 - Firefighter in Jonesboro
12 - Gas Blower in Gas City
13 - British Garfield in Gas City
14 - Scream for Ice Cream in Upland
For more information on the Garfield Trail, visit FollowTheFatCat.com.