I honestly thought our entire staff would faint when we saw this tweet a few weeks ago:
love this park! https://t.co/oo5WW3DElo

— Kari Byron (@KariByron) July 30, 2015
If you recognize the name Kari Byron, you might also be a little weak in the knees right now. That is ... if you're a geek.
Fans of the wildly popular MythBusters show remember fondly the many myths busted by Kari and the fellow with whom she now hosts a Travel Channel show - Tory Belleci.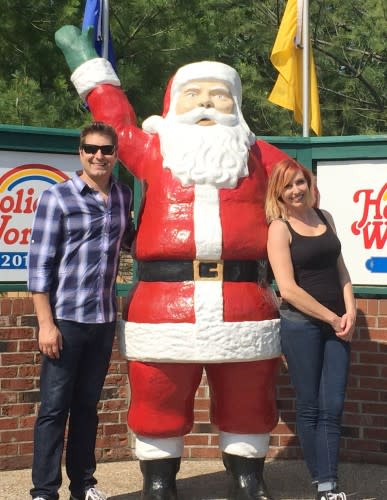 Tory and Kari visited us at Holiday World recently to try out our new Thunderbird roller coaster for their show - Thrill Factor - which premieres this Wednesday evening.
We lined up a team of "lab rats" for each, so they could scientifically test which gender "handles the thrill" better.
We'll see who wins.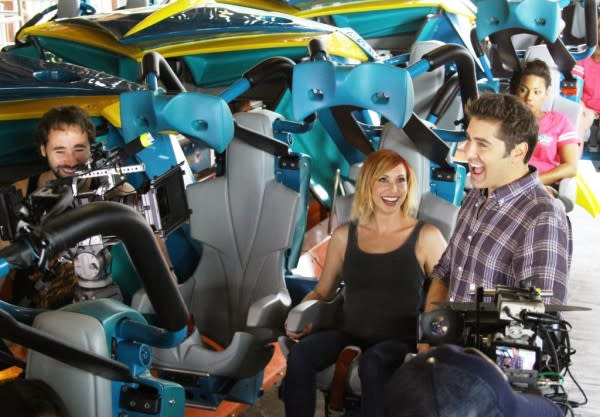 We plan to live tweet during Wednesday's premiere (Thrill Factor is on the Travel Channel; our episode premieres at 8:30pm EDT) - we'd be thrilled if you'd join us.