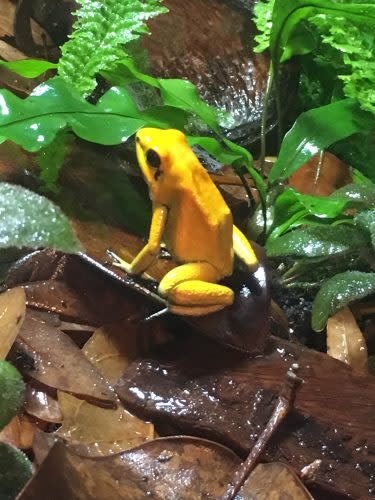 I might be a little yellow frog, but I'm also the world's most toxic animal!
A new exhibit at the Indiana State Museum is all about poisons.  The Power of Poison features poisons in nature (including two of the world's most toxic animal), in literature and in medicine. The exhibit is on loan from the American Museum of Natural History in New York City and because of its popularity in Indy was just extended to run through April 22, 2018.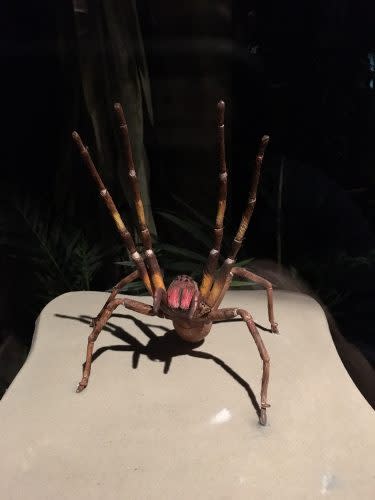 Raise your hand if you're a little bit creepy.
The world's most toxic creature, the golden poison dart frog, hails from Colombia's Choco Forest. And this exhibit features two of them, alive and well. No worries though, the toxin they create in nature comes from the beetles they eat. This two yellow hoppers are fed crickets, so they don't actively produce the toxin.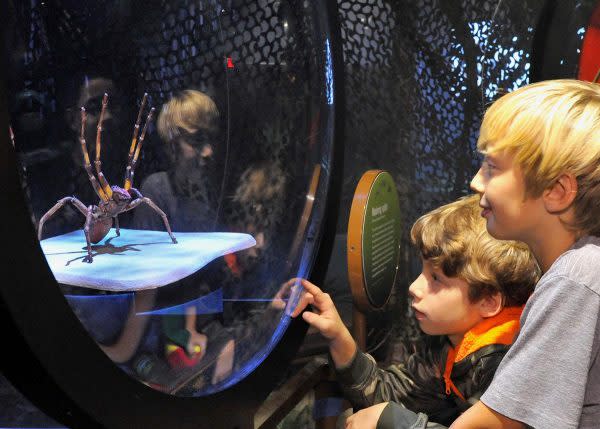 Don't worry arachnophobes, the spider in the exhibit isn't real.
The first section of the exhibit puts you in the midst of the Choco Forest among several poisonous creatures and gives you a close up look at them.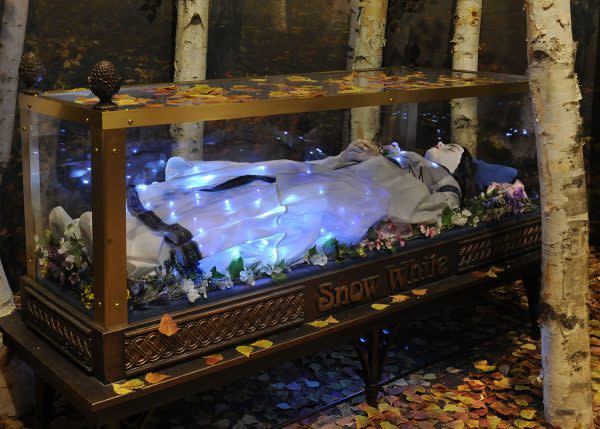 Beware of poisoned apples.
The next section of the exhibit features poison in myth and literature, including Snow White, the Mad Hatter from Alice in Wonderland and Macbeth's three witches. Don't miss the really cool enchanted book of potions, which animates right before your eyes!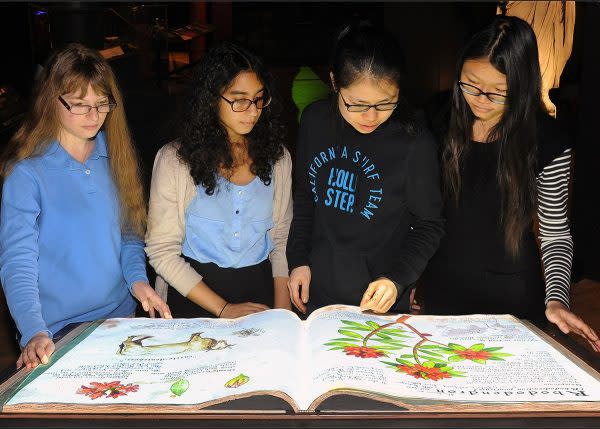 The enchanted book of potions comes to life right before your eyes!
The next section is about detecting poison, with interactive games where you can solve poisoning mysteries. There is also a lab where you can learn more about how poisons can be made into medicines and how to identify certain poisons.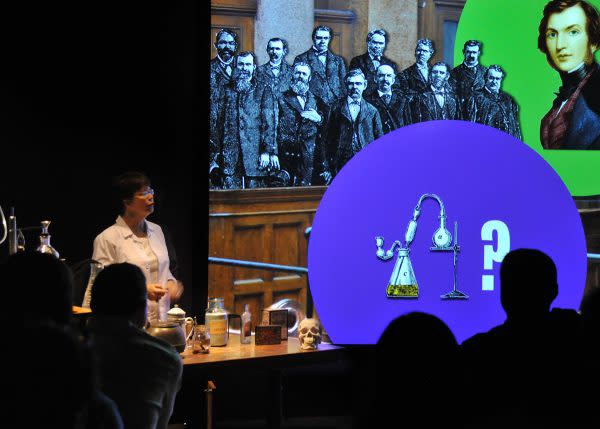 Get a science and history lesson! As well as see some of Indiana's poisonous creatures!
Located in White River State Park in the heart of downtown Indianapolis, the Indiana State Museum is Indiana's museum for science, art and culture, offering a place where you can celebrate, investigate, remember, learn and take pride in Indiana's story in the context of the broader world!