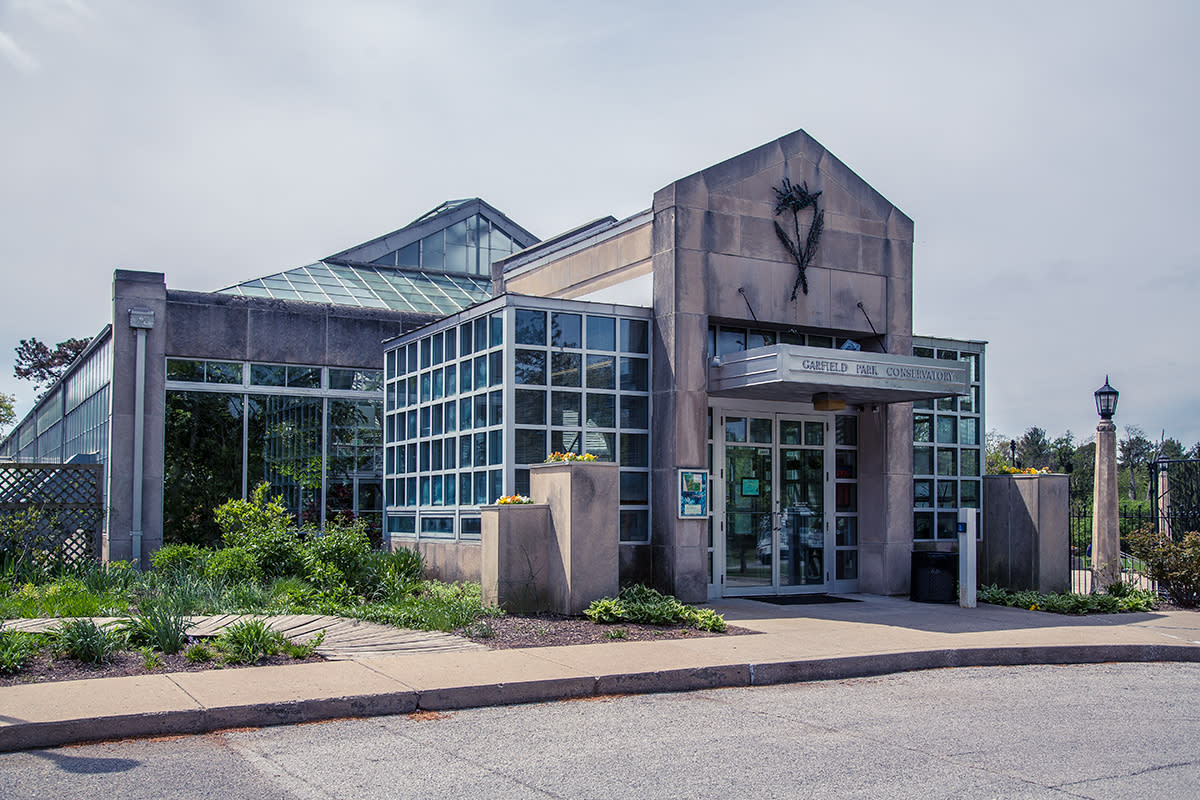 The Garfield Park Conservatory and Sunken Garden sits nestled in Indy's near southside. For those wishing to escape into a tropical oasis, or retreat into the beauty of a formal garden this spring and summer, a trip to Garfield Park should be top on your to-do list.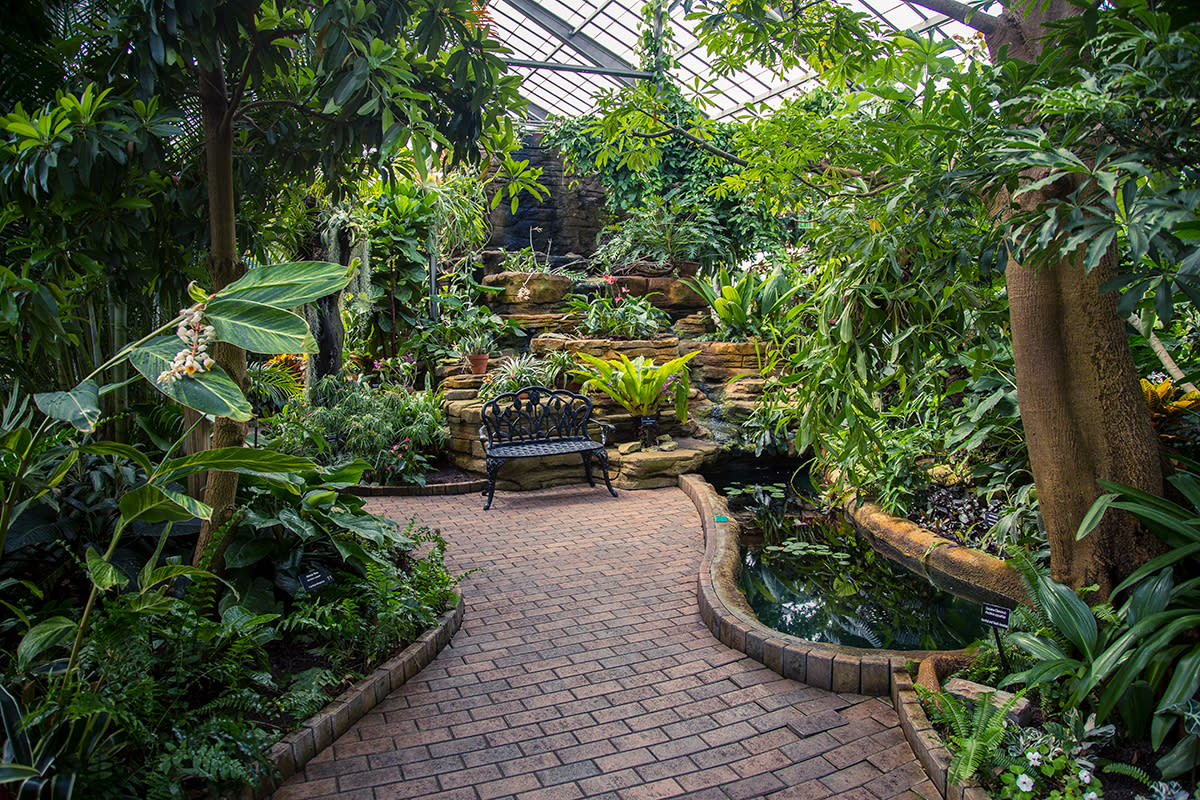 A view from inside.
The 10,000 square foot conservatory features hundreds of different tropical plants, offers numerous programs throughout the year, and sells a variety of plants to bring a bit of the tropics home with you.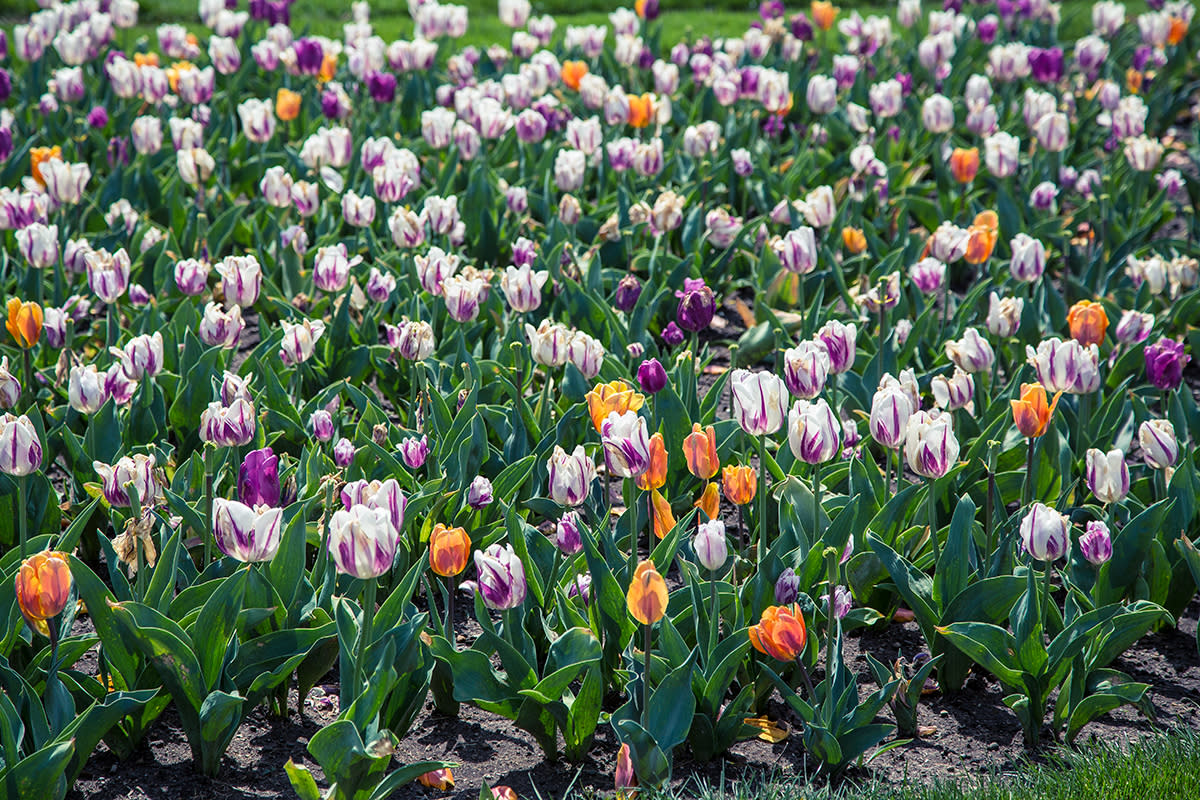 Tulips in Bloom at the Sunken Gardens
Garfield Park itself is the oldest city park in Indianapolis (University Park and Military Park are owned by the state) and developed throughout the 19th century. In 1908, Indianapolis hired the German-born landscape architect George Kessler to modernize the landscape. Kessler's designs culminated with the Sunken Gardens, which were finished in 1916.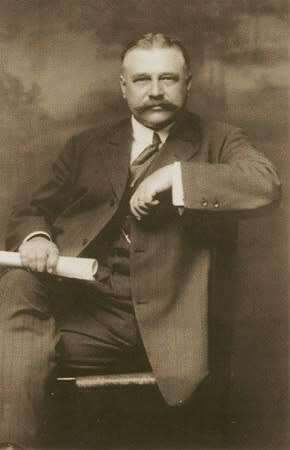 George Kessler
Kessler also built the first conservatory in 1915. However, by the 1950s, the conservatory had become so dilapidated that a new structure was built of aluminum and glass, the first of its kind in the United States.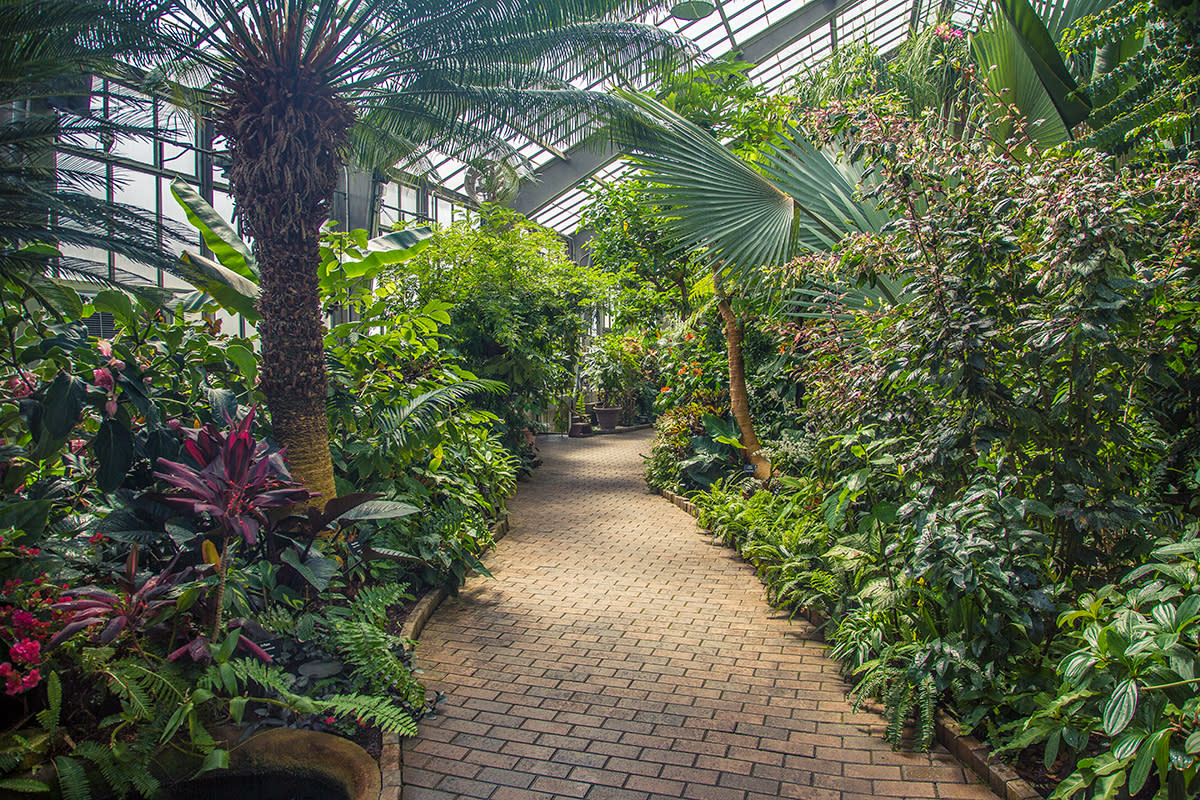 A genuinely tropical oasis.
After additional renovations in the 1990s, Indy Parks programmed the Conservatory with tropical plants "including palms, orchids, ferns, cacao, vanilla, bananas and coffee." Bromeliads (pineapple), mahogany trees, and a sacred fig "Bodhi" tree exist as well, interspersed with fantastically colored flowers everywhere one looks.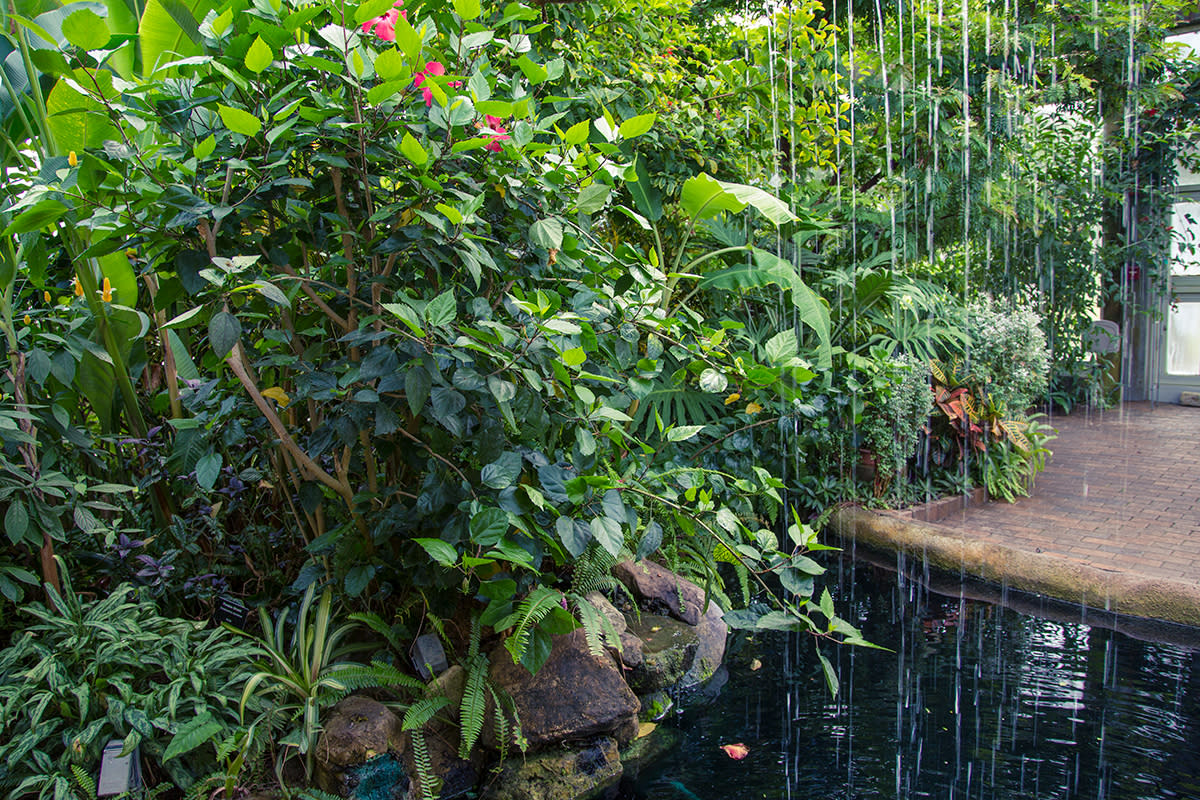 The Waterfall
The Conservatory generally features a rainforest theme, with a large waterfall, a koi pond, and some resident reptiles and amphibians.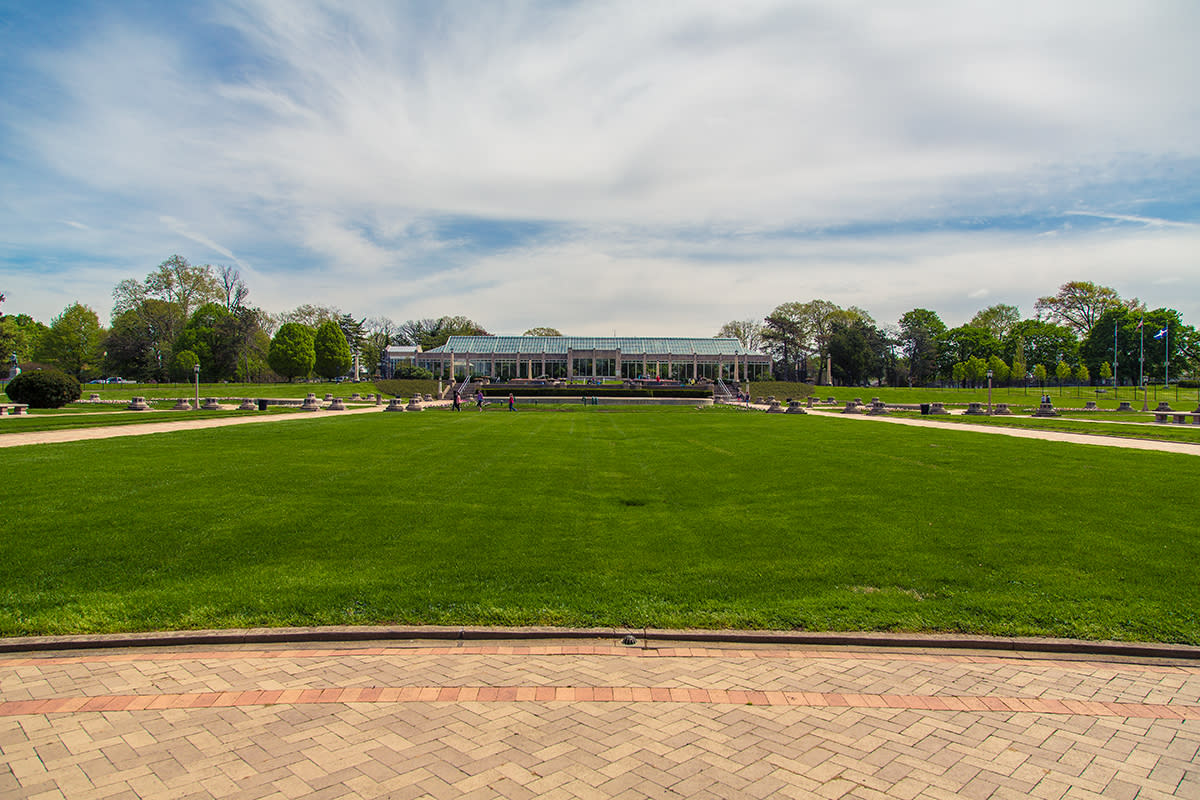 Formal Gardens
The formal gardens to the west of the conservatory feature enormous beds of tulips in early spring, and a variety of annuals in late spring, summer, and fall. The fountains sit just below the Conservatory and are arguably, the center of the entire formal garden.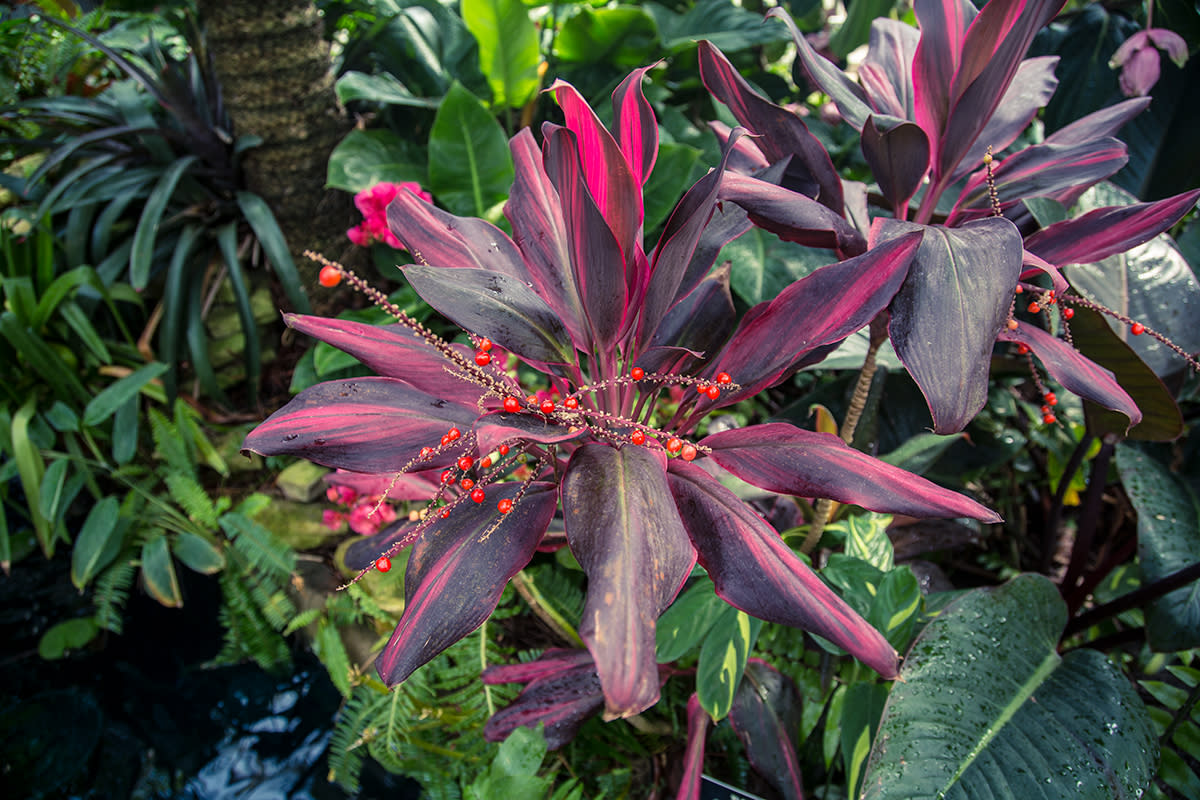 Tropical Flower
Garfield Park Conservatory offers activities year round, making it an ideal retreat not just in spring and summer, but also to escape the cold winter months.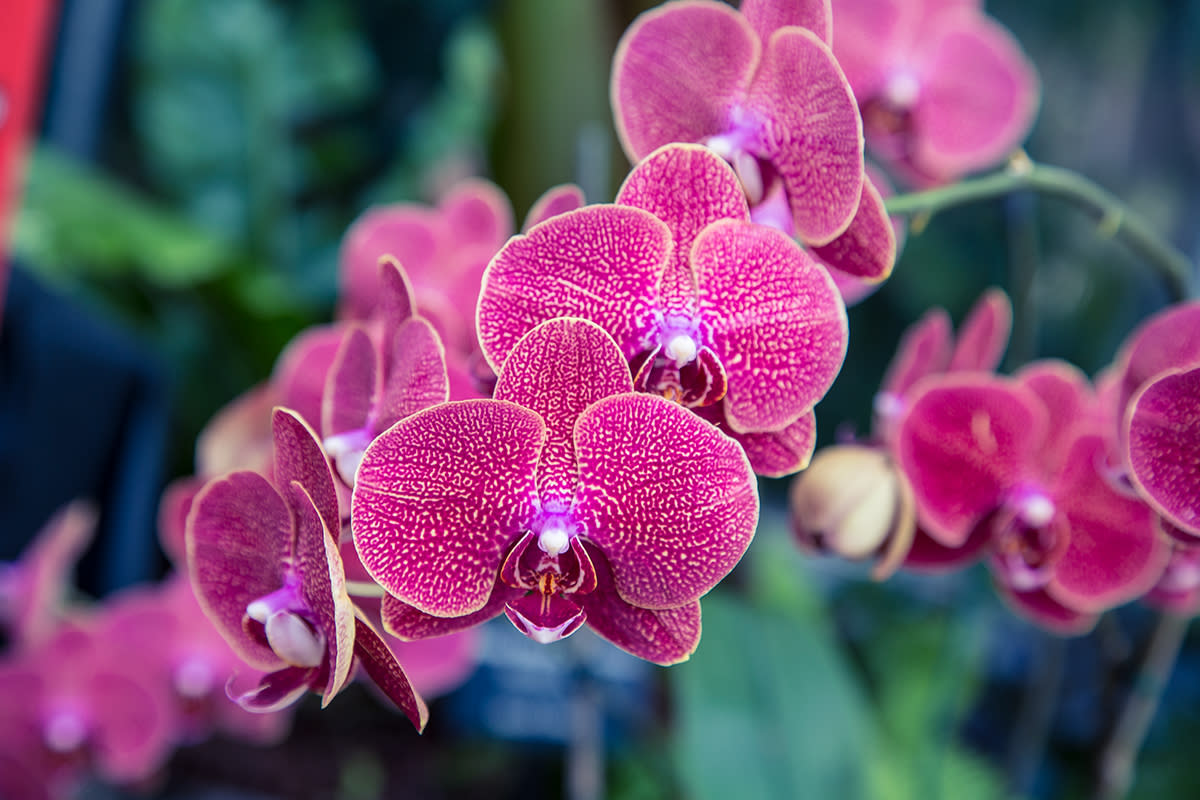 From the orchid show.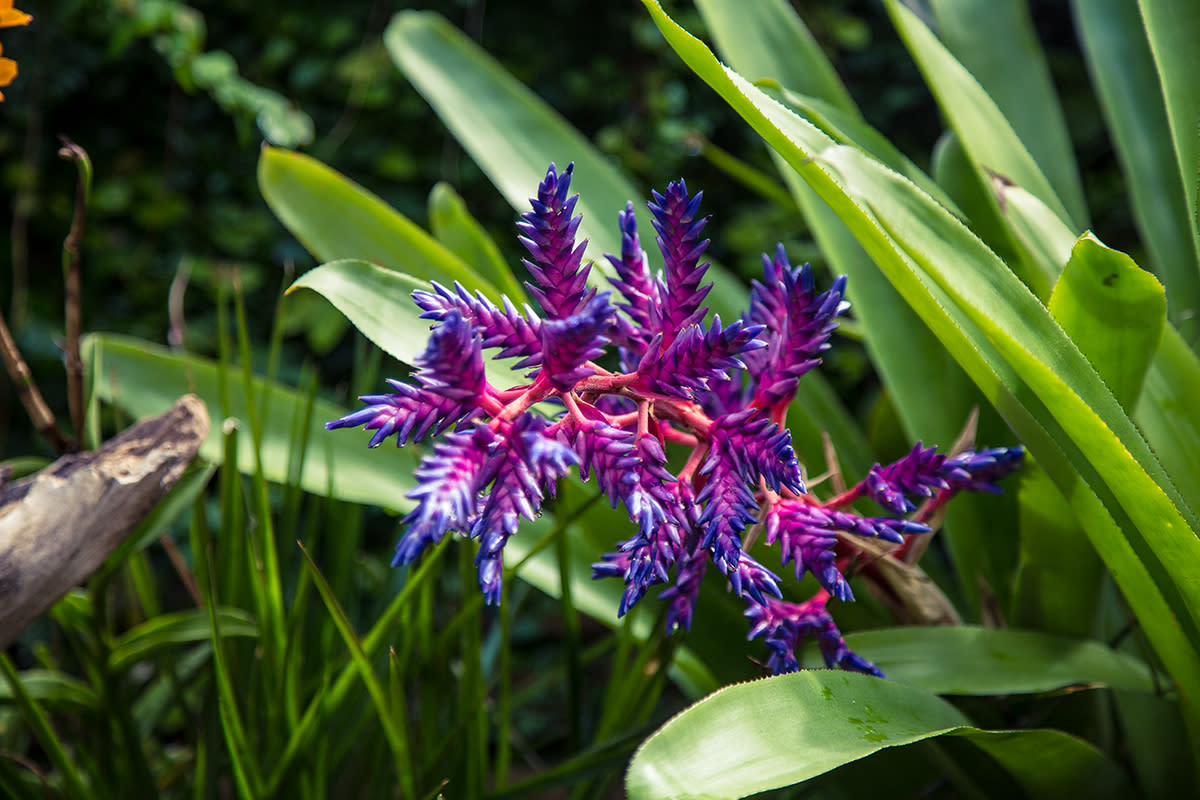 Tropical Flower...one of many.
The Conservatory also offers a series of spring and summer programs for the whole family, but make sure you register in advance by calling 317.327.7275, or visiting Indy.gov/playindy. For a full list of all programs this year, visit the Indy Parks website for full details.
------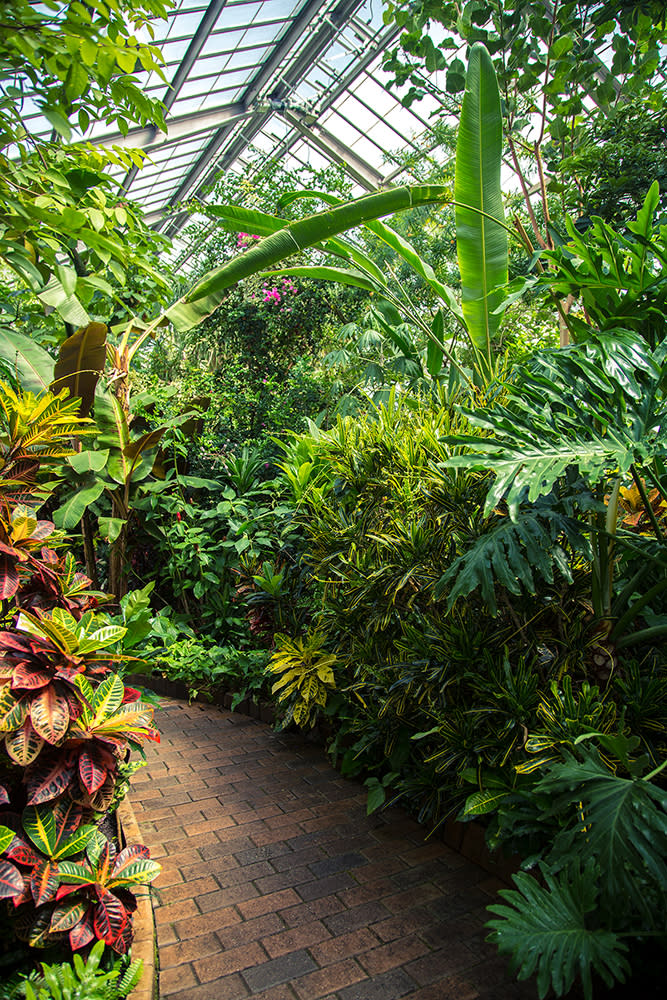 The Garfield Conservatory and Sunken Gardens is located at: 2205 Conservatory Drive Indianapolis, IN 46203
General Admission: $3/person Show Admission: $4/person or $10/family
Conservatory Hours Monday - Saturday: 10am - 5pm Sunday: 1 - 5pm
Sunken Gardens Hours October 15 through April 15: closes at 5pm April 16 through May 15: closes at 9pm May 16 through October 14: closes at 10pm