Look up! Rain or shine, Batesville, Indiana, has got you covered with its new installation of this umbrella art installation!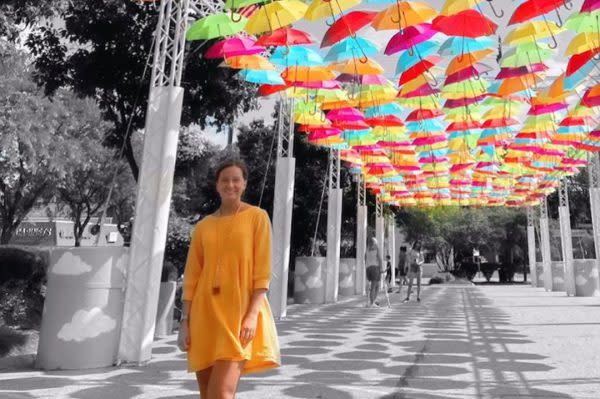 @taylorgramman on Instagram
The Umbrella Sky Project started in 2011 in Águeda, Portugal, to attract people to local businesses. The creative agency behind it all drew inspiration from Mary Poppins and hoped to bring color and the symbolism of protection to public spaces. After the original project went viral, Umbrella Sky Projects expanded from being in Europe to Japan to now, Batesville, Indiana.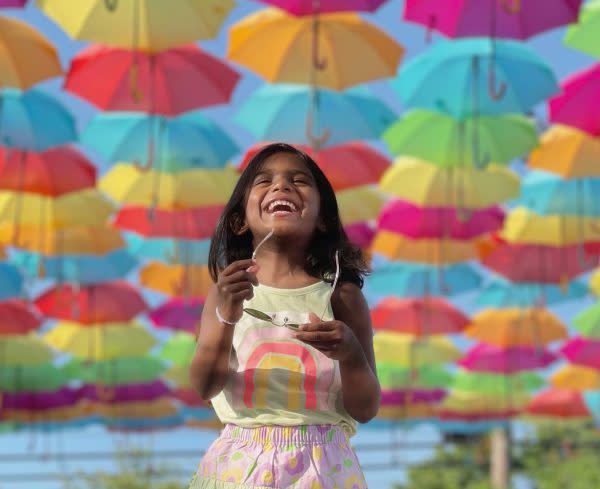 ???? by @noushini.ramkumar on Instagram
Open from now until October, the Umbrella Sky Project in Batesville is the fifth one in the United States. The exhibit is located on the Village Green parking lot west side in downtown Batesville. Its programming is headed by the Batesville Area Arts Council (BAAC), whose board president Ethel Rodriguez was inspired to bring its magic to Batesville.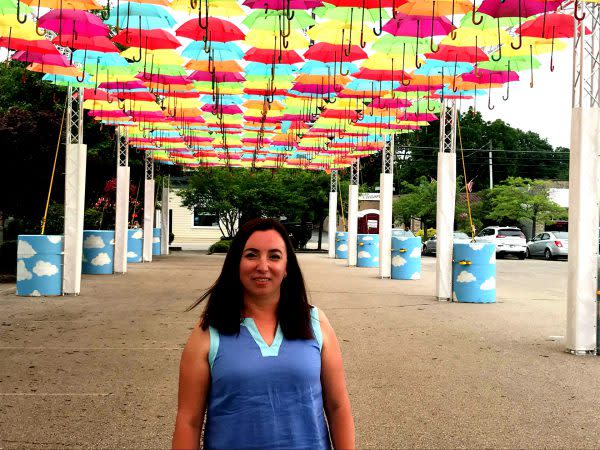 BAAC President Ethel Rodriguez at the Umbrella Sky Project.
The project planning began in October 2019. The project cost about $55,000, and funding was raised by grants and donations from local businesses. Due to the original agency not being able to travel in the pandemic, Fitzpatrick Construction in Batesville put up the actual structure and umbrellas. The installation consists of 464 umbrellas in total, all shipped from the project's origin of Portugal.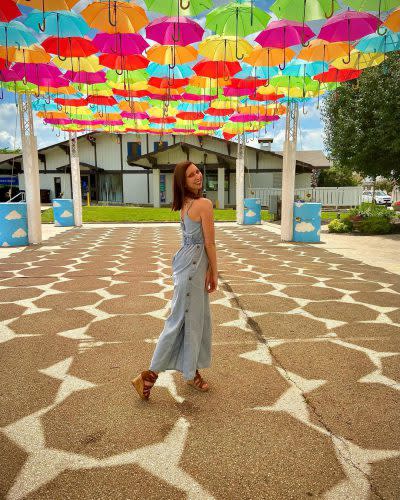 @riley_barth8096 on Instagram
While the Umbrella Sky is up, the BAAC and other local organizations have planned many events under it, including the Batesville Farmers Market and various concerts from local artists, attracting visitors from Indianapolis to Cincinnati. The exhibit provides a safe place to gather while boosting local business.
"It's awesome to see people smiling and taking pictures and kids playing," BAAC President Ethel Rodriguez said. "I've talked to people who have come from Cincinnati or Wisconsin or Indy." She believes the project will also promote local businesses as travelers stop for a meal or shopping while visiting the structure.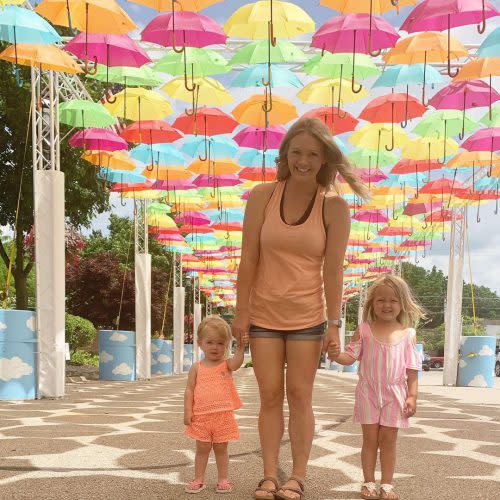 @_lexi2014 on Instagram
For a list of all events, visit the Umbrella Sky Batesville website. Be sure to use the official project hashtag to post your photos after your visit: #UmbrellaSkyProjectBatesville!