People said they were crazy. Yet Tom Battista, owner of the Indianapolis-based Bluebeard restaurant, and the other driving forces behind The Idle: A Point of View have managed to carve out an attractive urban green space in a rather unlikely location.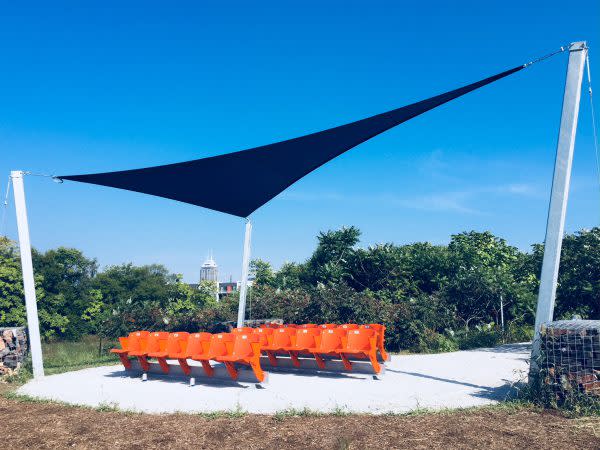 Sited where I-70 splits from I-65 just southeast of downtown Indianapolis, the Idle does indeed offer a unique vantage point. Bridging Fletcher Place, Fountain Square, Holy Rosary and Bates-Hendricks, the new highway overlook encourages visitors to sit for a spell and talk amongst themselves while watching the traffic flow by.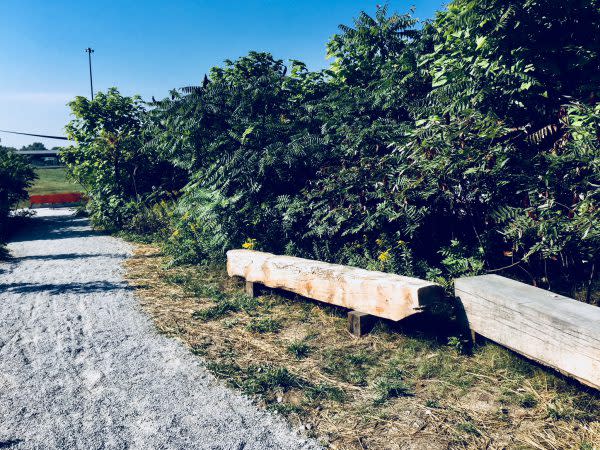 Keep Indianapolis Beautiful, Inc. maintains The Idle, accessible from the Indianapolis Cultural Trail along Virginia Avenue between Fletcher Place and Fountain Square. Several benches made from repurposed ash tree trunks line a short crushed limestone pathway landscaped with native Indiana plants that emerges into an open space overlooking the highways.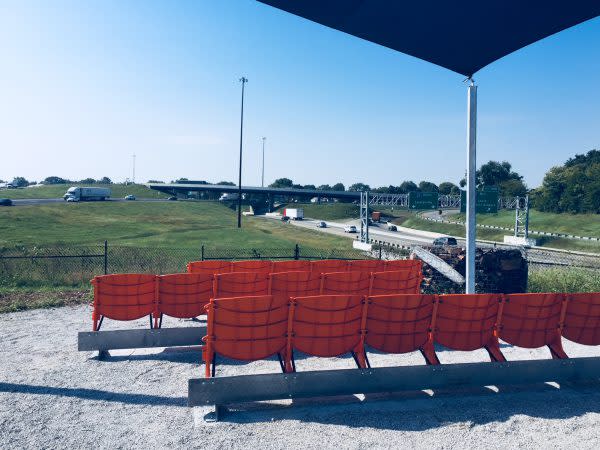 Guests are welcome to make themselves at home in three rows of orange bleacher seats from the old Bush Stadium under a canopy screen anchored by steam-pipe posts for shade. A couple windsocks float in the breeze to the left, but the main attraction is the cars and semis in constant motion.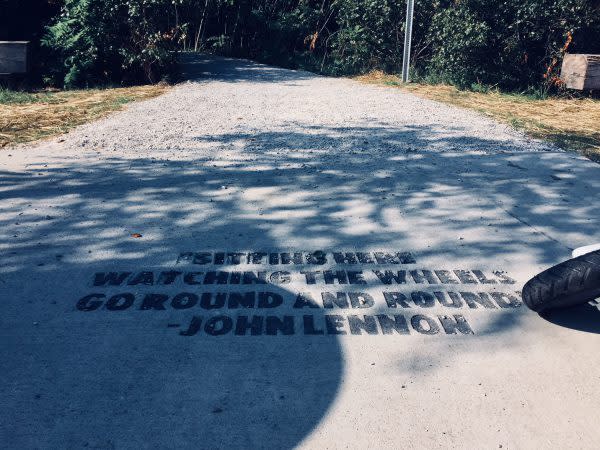 On paper, The Idle doesn't sound like it should be relaxing. But somehow, it is. There's something hypnotic about hitting pause for a minute to just sit and watch the wheels go round and round. (Look for the John Lennon lyric flanked by logs carved with names of the four local neighborhoods marking the entrance.) Check it out and see for yourself.
For more information, visit idleindy.com.