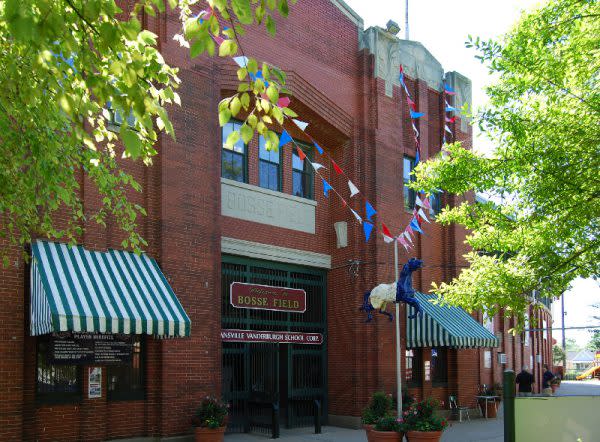 We are in the midst of the most wonderful time of year - baseball season! Indiana has no shortage of Minor League Baseball to enjoy with the Indianapolis Indians at Victory Field, South Bend Cubs at Four Winds Field, Fort Wayne TinCaps at Parkview Field and SouthShore RailCats at U.S. Steel Yard. However, in southern Indiana, like we do with many other things, we prefer vintage baseball.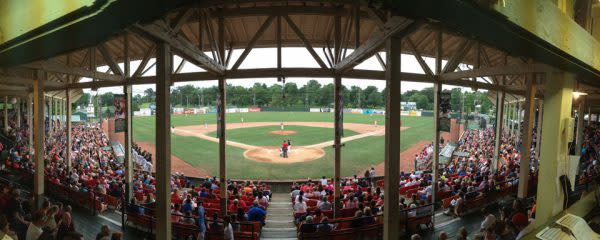 League Stadium
In Huntingburg, you can enjoy the Dubois County Bombers, a summer collegiate baseball team that plays in a wooden bat league. The Bombers play in League Stadium, where you may feel you've stepped back in time. In fact, the Bombers catchphrase is Where Every Night is Throwback Night!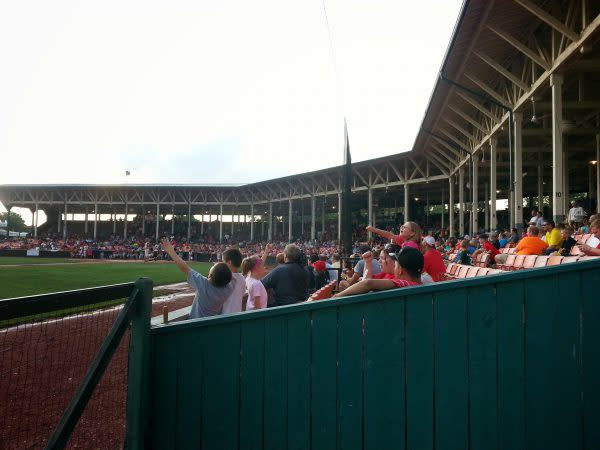 League Stadium
For those of you who are movie buffs, League Stadium was used as the home for the Rockford Peaches in A League of Their Own. Much of the vintage signage and scoreboard still remain.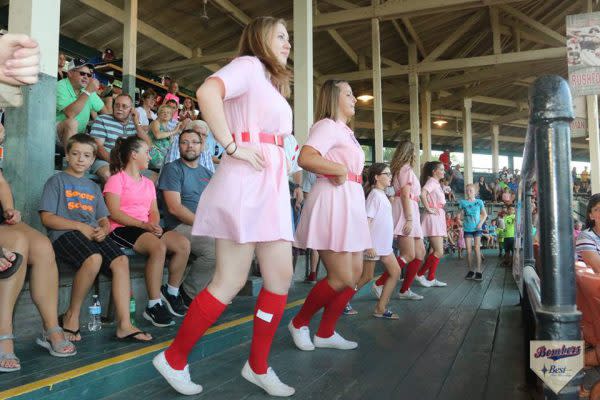 The Dubois County Bombers wear throwback uniforms and in the stands you'll find the Rockford Peaches, making every game a great family experience!
Today, you can find the Bombers playing in vintage-inspired uniforms and Rockford Peach girls keeping things running smoothly. In addition to quality baseball, you'll be entertained by Casey the Clown Prince, who runs around picking on umpires, players and fans alike!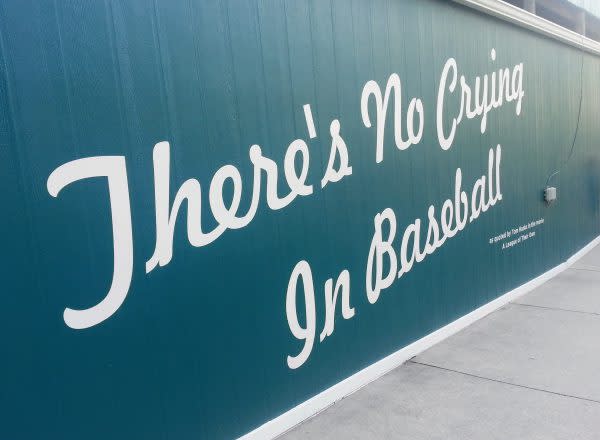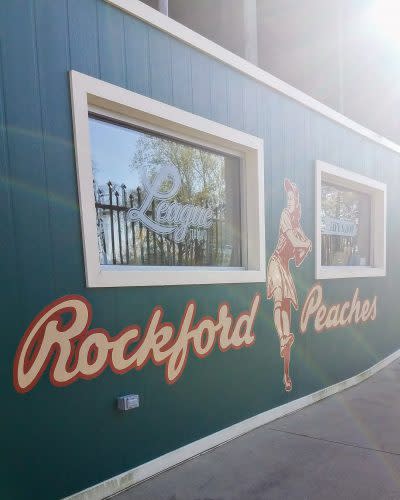 The Bombers season kicks off in late May. Find the full home schedule here. For more information about the Bombers and other area attractions Visit Dubois County.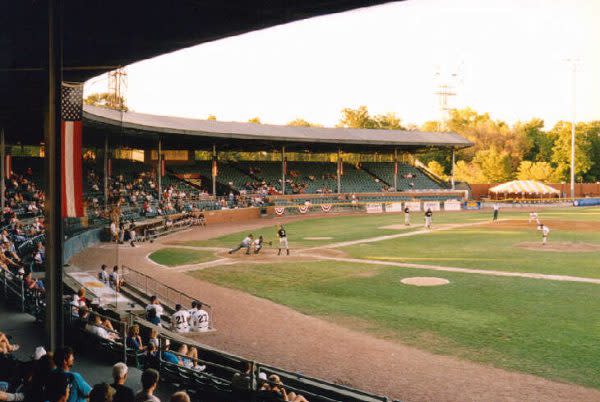 Bosse Field
Travel a little further south and you can find the Evansville Otters at Bosse Field. The Otters are part of the Frontier League, a professional baseball organization that is not affiliated with the Major or Minor Leagues. The season started in May and will run through early September. Find the Otters' home schedule here.
Bosse Field was also used for A League of Their Own as the home of the Racine Belles. Similar to the Rockford Peaches at the Bombers' games, you'll find Racine Belles walking around making sure the fans are taken care of and being entertained between innings.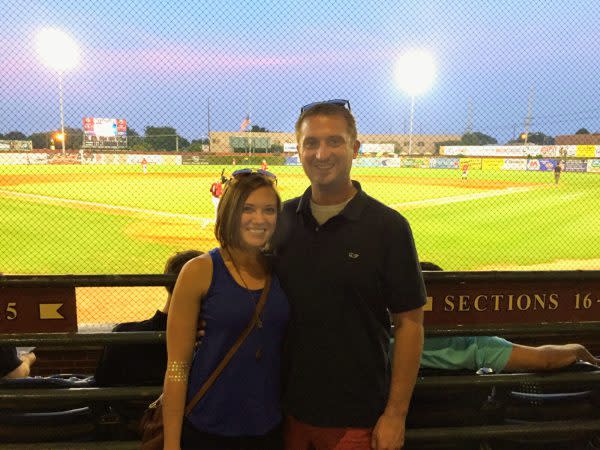 Bosse Field
Another fun fact regarding Bosse Field is that it is the third-oldest ballpark used regularly for professional baseball, surpassed only by Fenway Park and Wrigley Field.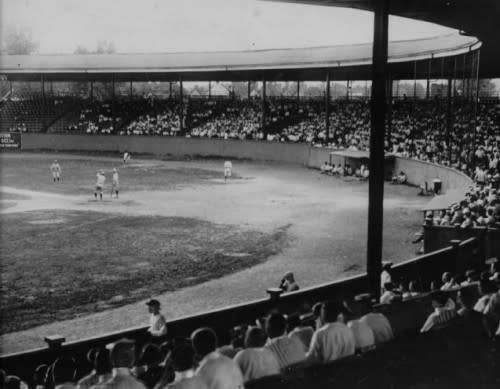 Bosse Field in 1920
Outside of baseball, the historic park is used for community events and festivals including, but not limited to, a food truck festival, a stromboli festival, and a beer festival. More information about these events can be found at Visit Evansville.