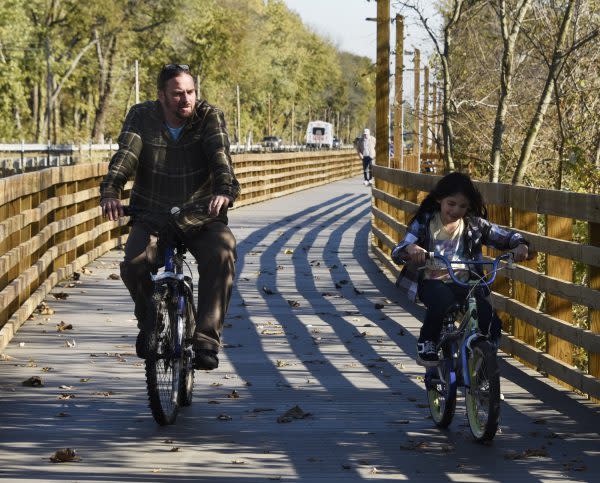 From beautiful bridges to picturesque views, visitors on foot or bike can experience nature with quick access to two beautiful walkways along the Wabash River. 
A New Boardwalk
The new connector walkway between Terre Haute and West Terre Haute overlooks the Wabashiki Fish and Wildlife Area wetlands.
Park at the Dewey Point Trailhead in West Terre Haute to access the 1.1-mile walkway. Visitors have an elevated view of the 2,600-acre wetlands of the Wabashiki property. The trail is lighted and handicap accessible.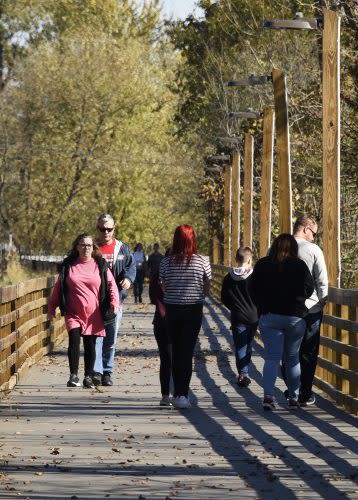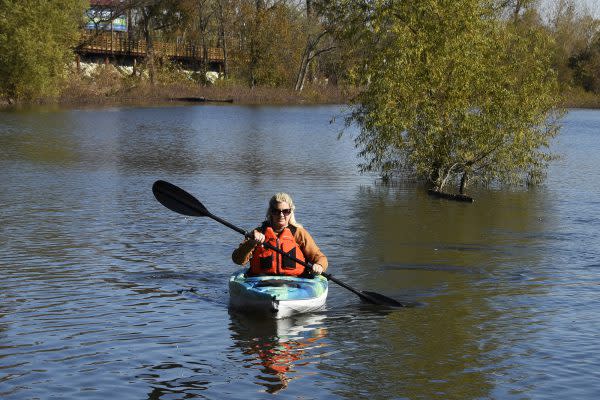 A kayak launch, shelter house, restrooms and IDNR Check Station are located at Dewey Point. The property provides natural habitat for native and migratory wildlife.
Birds and Wildlife
Frequent sightings of birds, aquatic life, and wildlife are highlights of a walk along the Wabash. Bald eagles, Egrets, Great Blue Herons, and turtles delight photographers. The distractions of nature make visitors forget the passing traffic along Highway 150.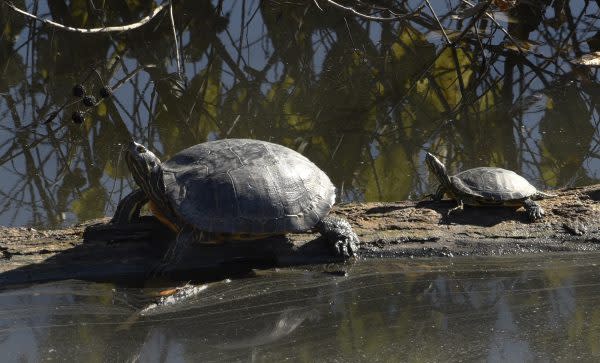 Fairbanks Park access
Visitors can also connect to the walkway from Fairbanks Park. From the north end of the park, cross the concrete bridge over the Wabash. A new historic marker dedicated to lynching victim George Ward was recently unveiled near the bridge.
Montezuma B&O Walking Bridge
Travel a few miles north to the town of Montezuma in Parke County. The Montezuma B&O Walking Bridge traverses the Wabash. The 1890's-era railroad bridge was restored in 2018 for recreational use.
The bridge is located at the south end of Reeder Park. Launch your boat at the park's paved access site. A playground, picnic area, campground, and ample parking are available to visitors.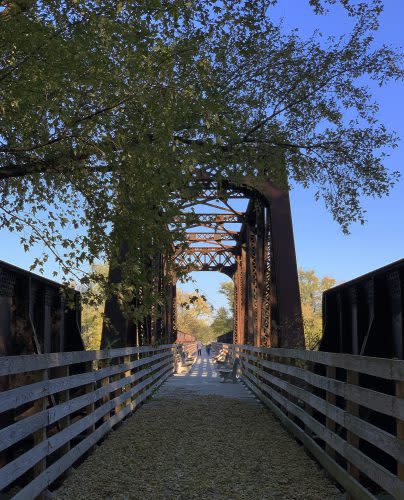 On any given day, visitors to Parke County's covered bridges make their way to the Wabash River bridge in Montezuma. The Vermillion County Trails Alliance plans to develop a path on the west side of the bridge for the Hillsdale Walking Trail.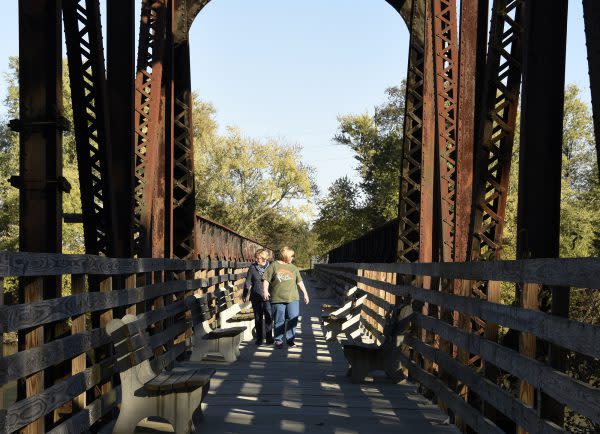 Plan a stop at the Tasty Freeze in Montezuma for a burger or ice cream treat.
The Wabash River winds its way from Berne and Fort Wayne in northeastern Indiana to Mount Vernon in southeastern Indiana. An interactive map of Wabash River shows points of interest along the corridor.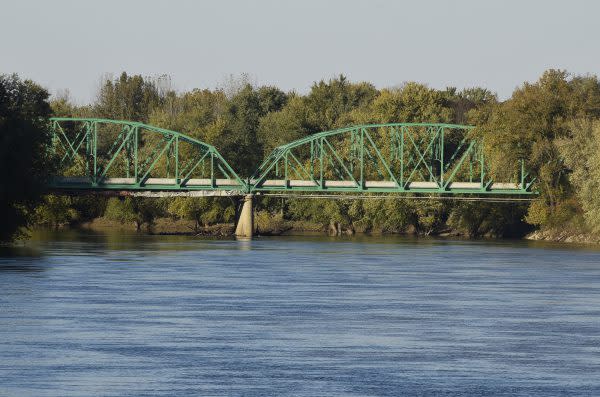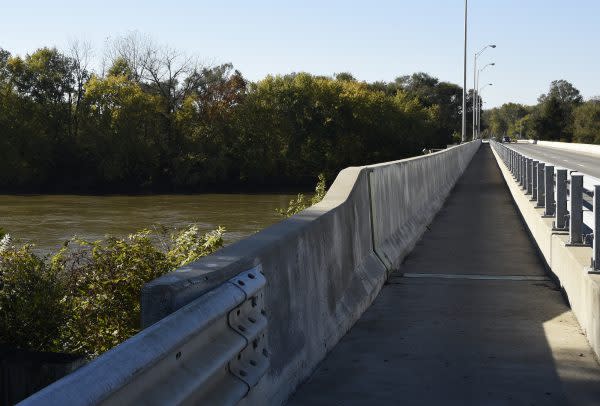 Wabash River Bridge, Terre Haute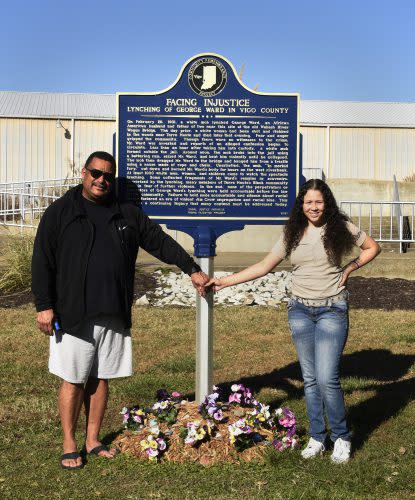 Ronald Cooper, great-grandson of lynching victim George Ward, with granddaughter Alexzandria Wills