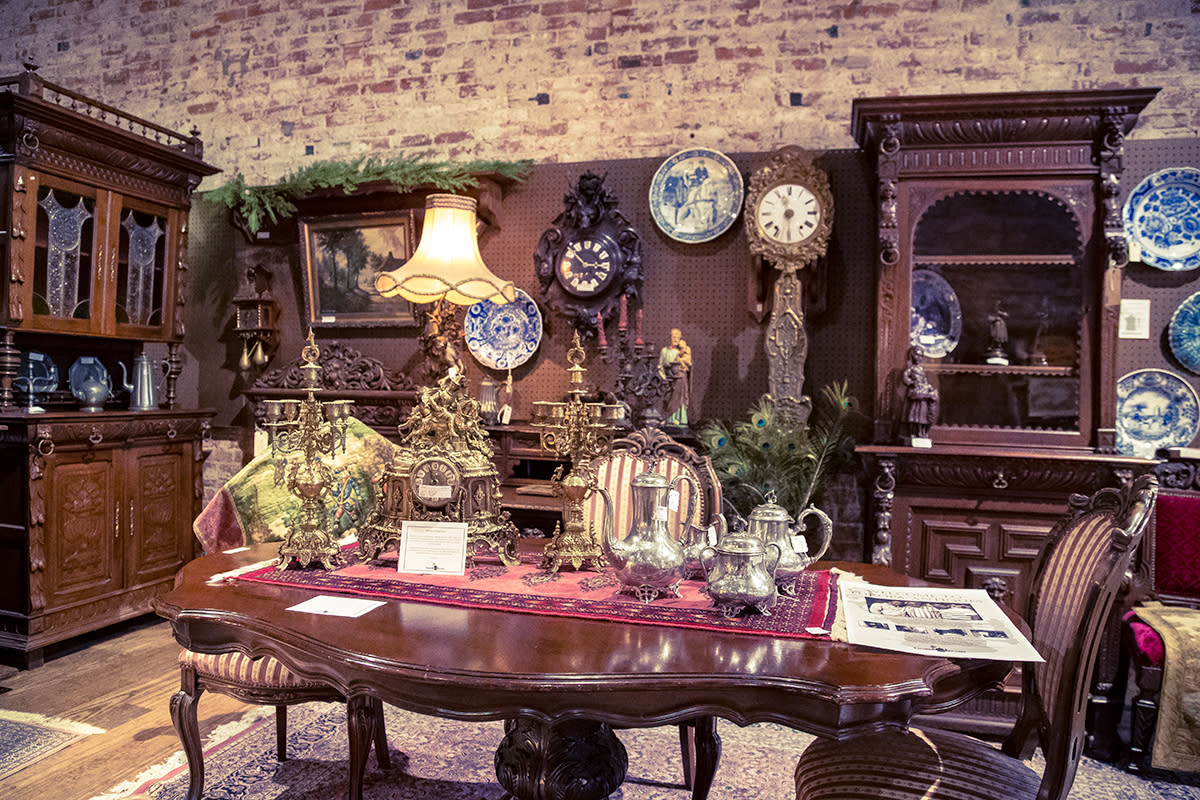 Antique Alley
A cultural renaissance is underway in Richmond and Wayne County. Artists and artisans, chefs and confectioners, antique dealers and historians all work together to make Wayne County a destination for those interested in spending a weekend with the arts, history, and proper Hoosier cuisine.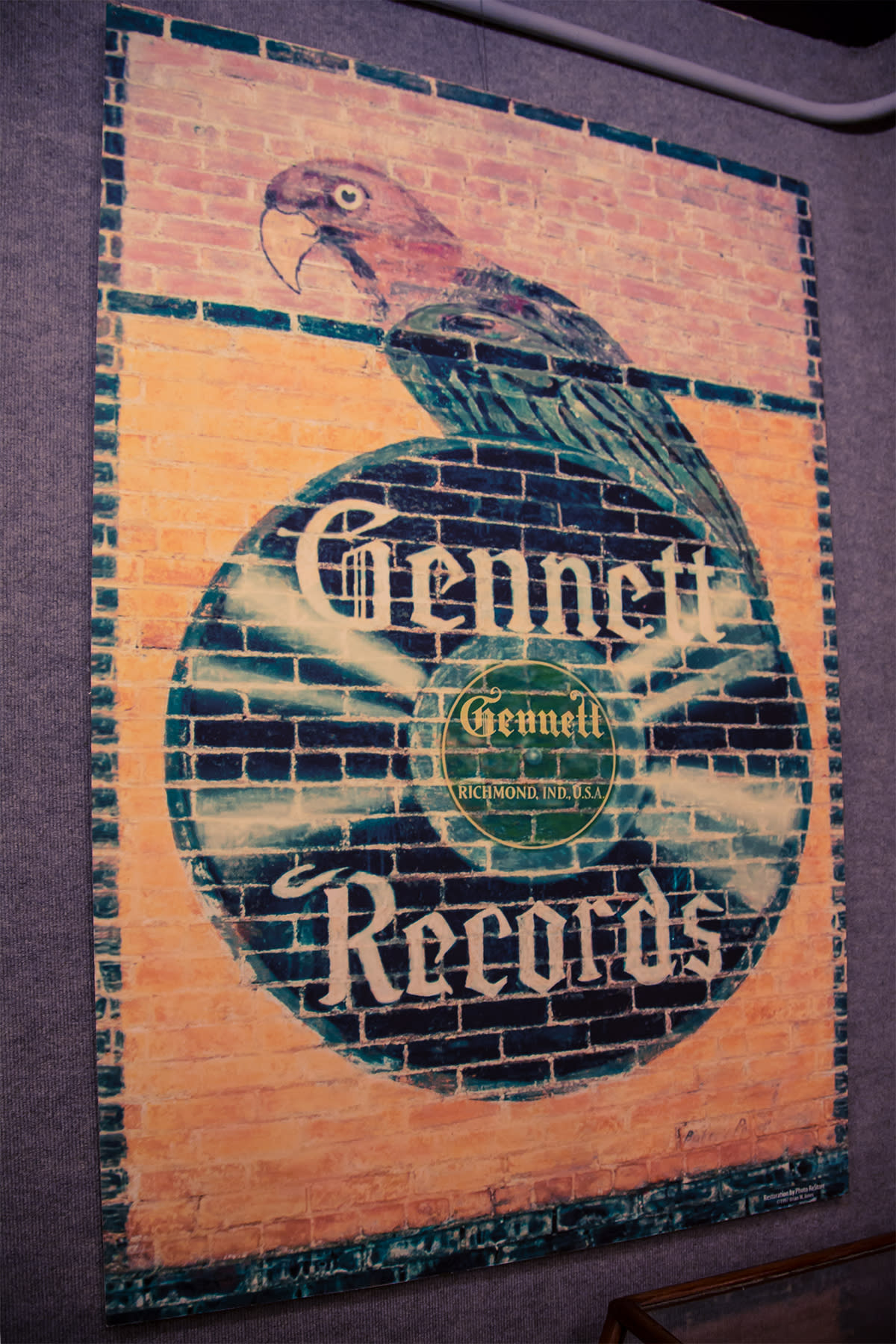 Wayne County History Museum
I recently had an opportunity to visit Wayne County as a guest of Nancy Sartain, the leisure and marketing director of the Richmond/Wayne County Convention & Tourism Bureau. Nancy took me on a whirlwind tour of the area, with a chance to see some fantastic museums, antique stores, and confectioneries. As an east-central Indiana native, I grew up knowing about the Richmond "Antique Alley" area along U.S. 40. The antique markets of course, still thrive and continue to grow each year with new malls and dealers stretching along the National Road from Knightstown to the Ohio border.
However, many Hoosiers might not know that a great deal more exists in the Whitewater River valley. For those looking for a day trip, or a weekend excursion to connect with great food, fine candy, and history - Richmond is a great place to visit this year.
---
---
MUSEUMS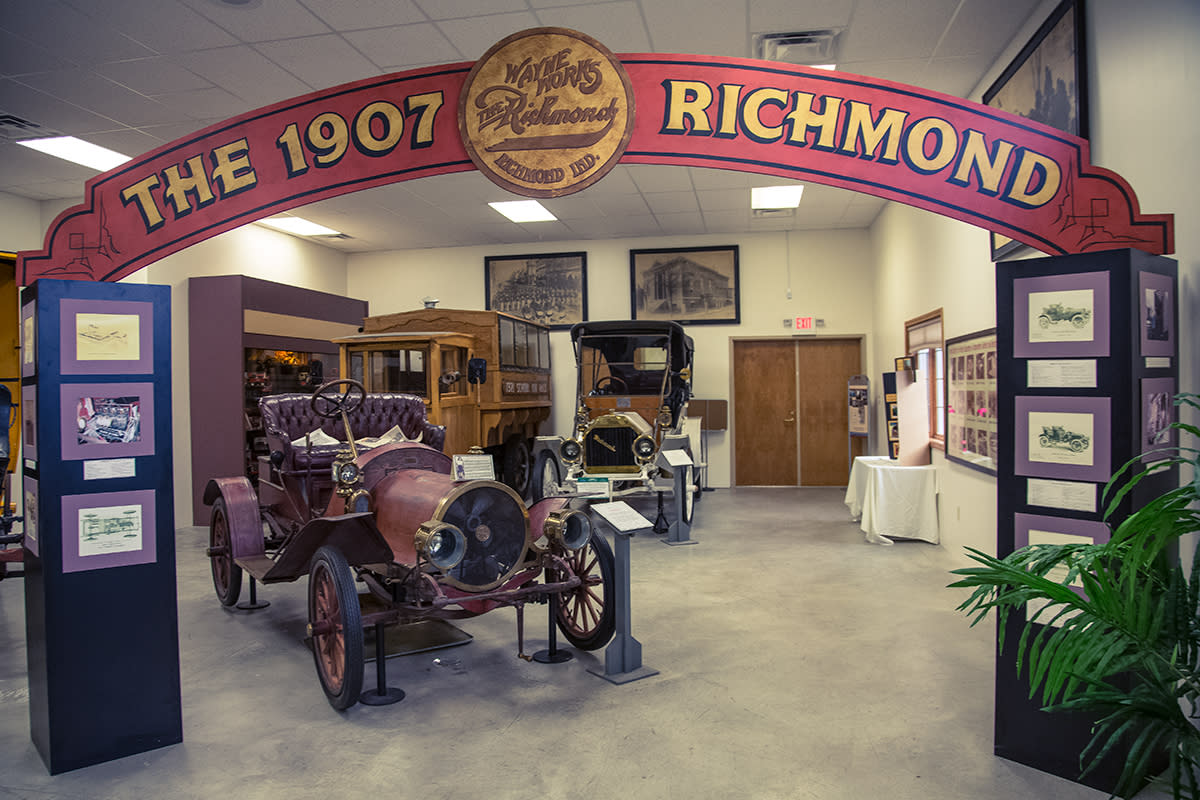 Wayne County History Museum
Richmond, like many other communities in east-central Indiana, has had to redefine itself in recent decades with the loss of so much manufacturing. However, the legacy of Richmond's industrial history is preserved in two great Richmond museums - the Wayne County Historical Museum and the Model T Ford Museum.
---
WAYNE COUNTY HISTORICAL MUSEUM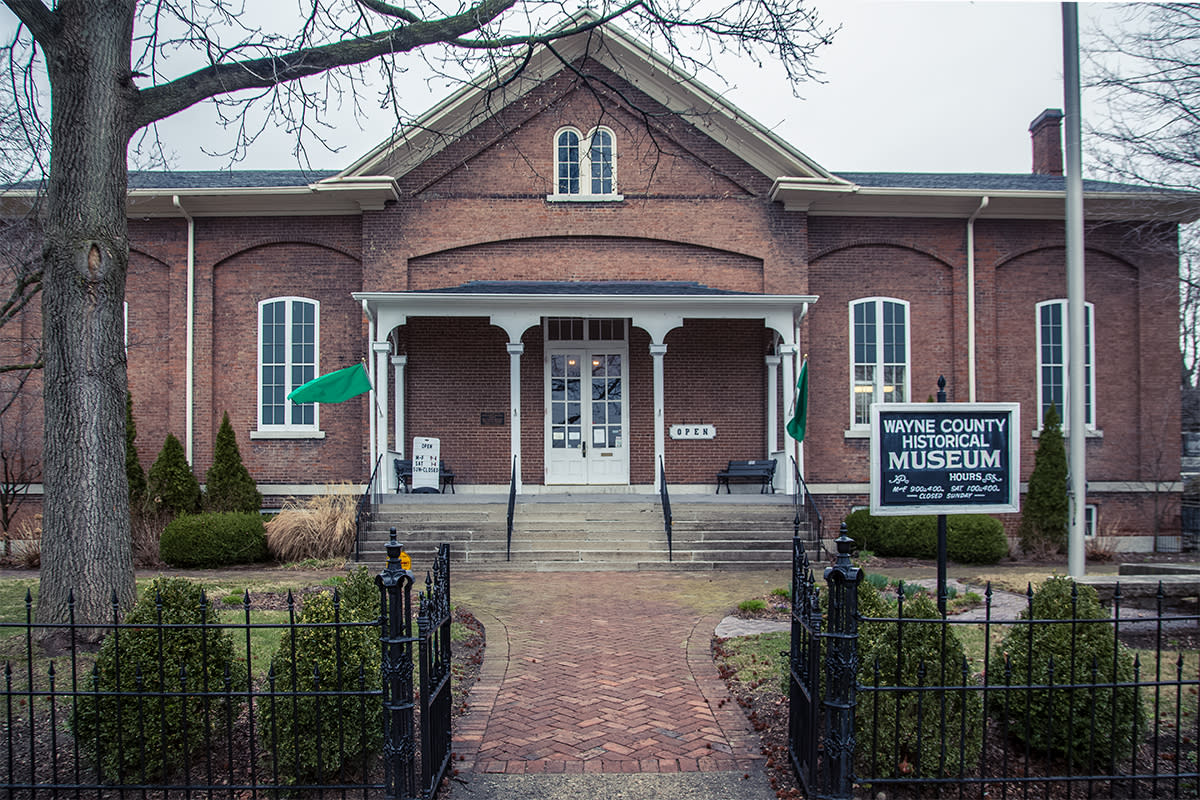 Wayne County History Museum
In keeping a strong connection to Wayne County's Quaker roots, the Wayne County Historical Society operates the Wayne County History Museum in an old Quaker church on North A Street. The humble exterior of the museum belies the sheer awesomeness of the collections inside. This museum has everything history buffs might want. Exhibits include a Davis Aircraft (locally made in Richmond), nine of the fourteen automobiles made in Richmond, an Egyptian mummy (one of two in Richmond, see below), musical instruments from around the world, ornate doll houses, and much more. The collection is sweeping and varied thanks to Julia Meek Gaar - an early patron of the Wayne County Historical Society. For those visiting, plan on spending several hours.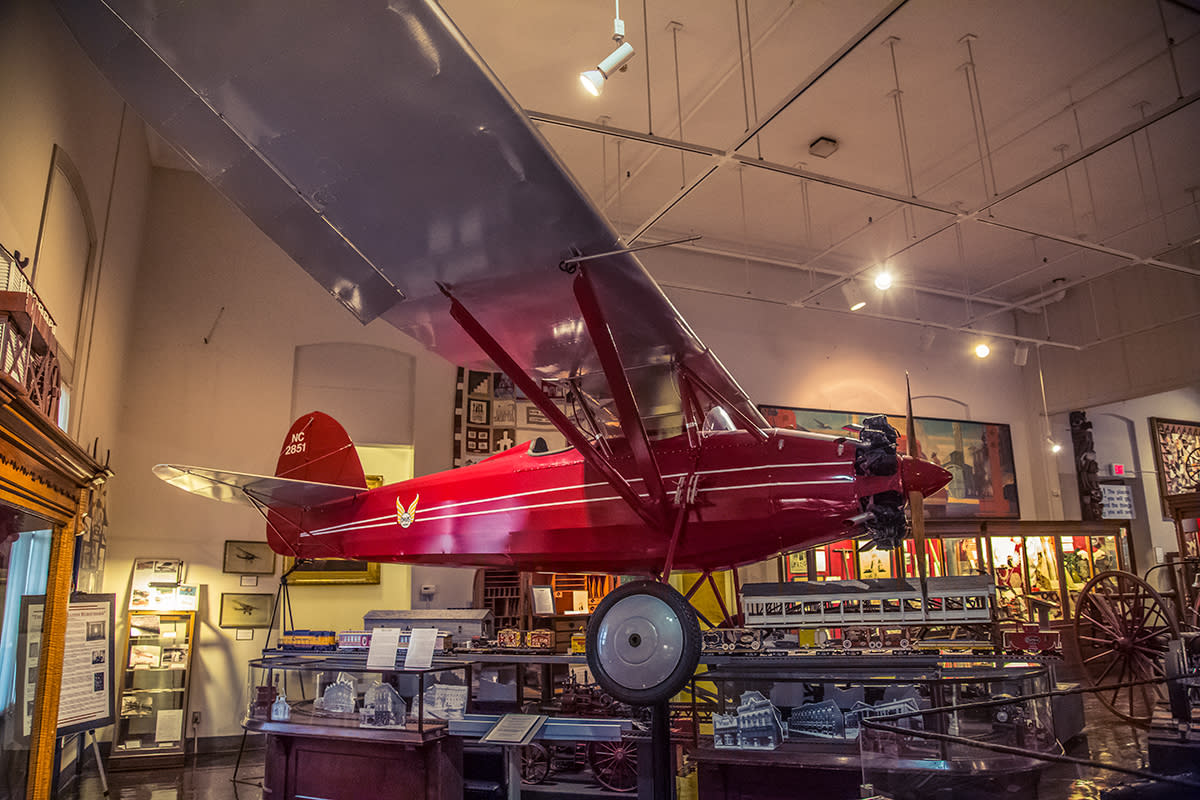 Davis Aircraft - Wayne County History Museum
The museum is open from 9am - 4pm Monday through Friday and Saturday from 1pm - 4pm. Admission is $7 for adults, $4 for students and children 6-17, and free for kids 0-6 and for members.
Location: 1150 North A. Street - Richmond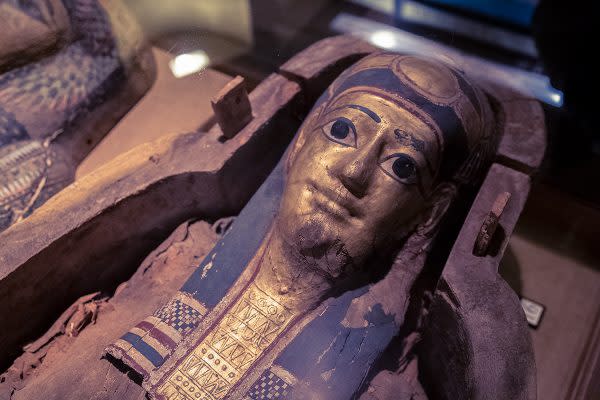 ---
MODEL T FORD MUSEUM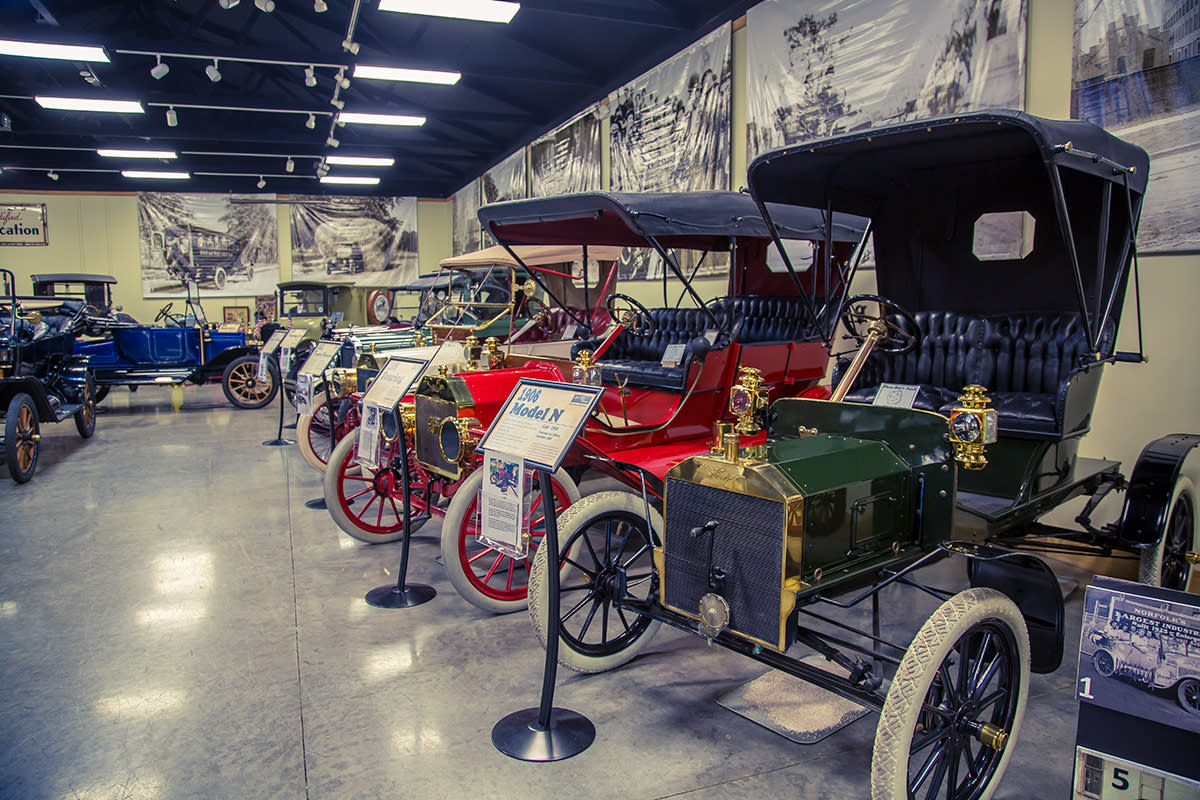 Model T Ford Museum
Richmond also boasts the Model T Ford Museum, which celebrates over 100 years of the Ford Model T in American society. Operated by the Model T Ford Club of America, the MTFM moved to Richmond's Depot District boasts several Ford Model T's including a 1909 Touring car, a 1925 Model T firetruck, a 1927 Coupe, and a 1931 Pietenpol Airplane powered by a Model T Engine. For car enthusiasts, this museum is a "must-see" on your trip.
The museum is open Tuesday through Sunday from 10am - 5pm and on Mondays by appointment. Admission is free for members and children under 12, $3 for non-members.
Location: 309 North 8th Street - Richmond
---
RICHMOND ART MUSEUM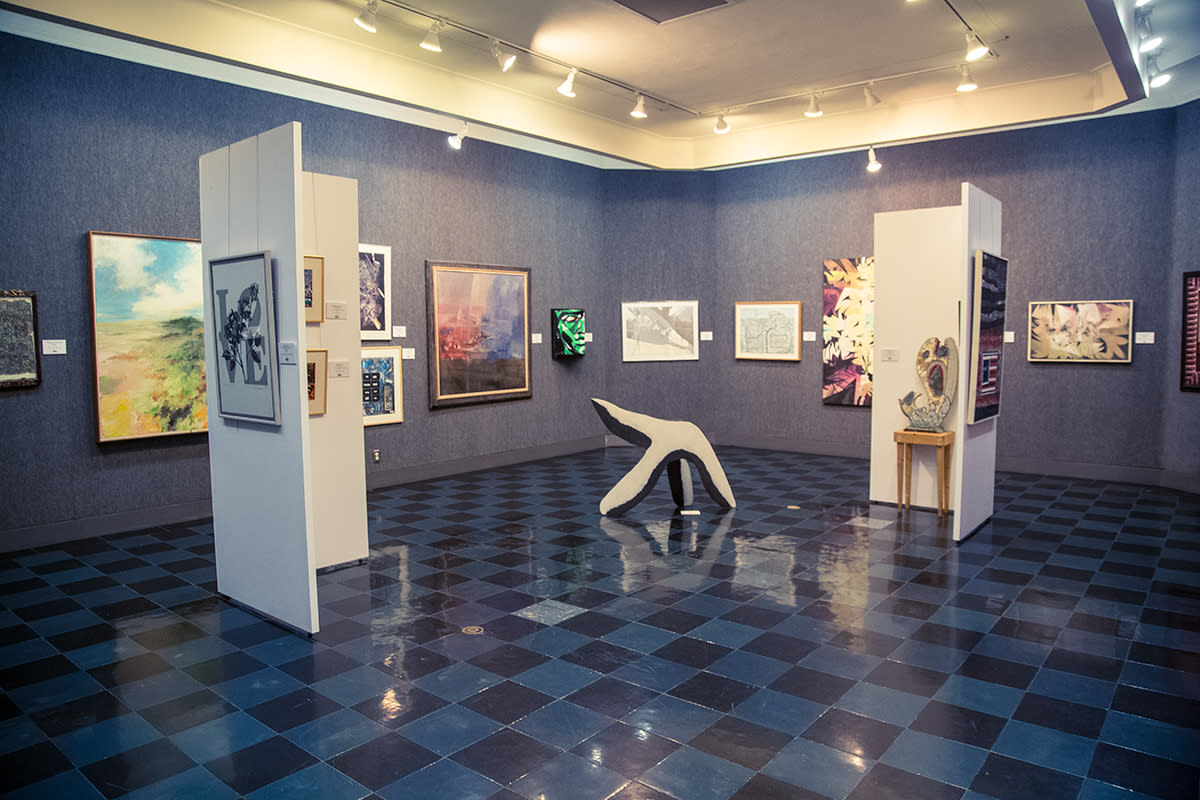 Richmond Art Museum
Along with preservation and historical stewardship, the art community has long flourished in Richmond. This is ever-so-apparent when visiting the Richmond Art Museum. The RAM, the only art museum in the United States that is connected to an active public high school, maintains a fantastic collection of American Impressionists, works from the famous Hoosier Group, and paintings from regional and local artists including the Richmond Group. Founded in 1898 by the Art Association of Richmond, the RAM embodies Richmond's long standing commitment in support of the arts. The museum currently features 4 galleries, 280 annual programs, numerous outreach programs, and a collection of 25,000 items including the famous Self Portrait of William Merritt Chase (on loan in Italy at the moment).
The RAM will be undergoing major renovation in 2017, from May until December, so if you planning a visit, do so in early spring! Outreach programs will continue throughout the summer and fall. The museum will reopen at the end of the year, with renovated space, new exhibits, and will continue to offer free admission. Hours are currently Tuesday through Saturday from 10am - 5pm.
Location: 350 Hub Etchison Parkway - Richmond
---
JOSEPH MOORE MUSEUM OF NATURAL HISTORY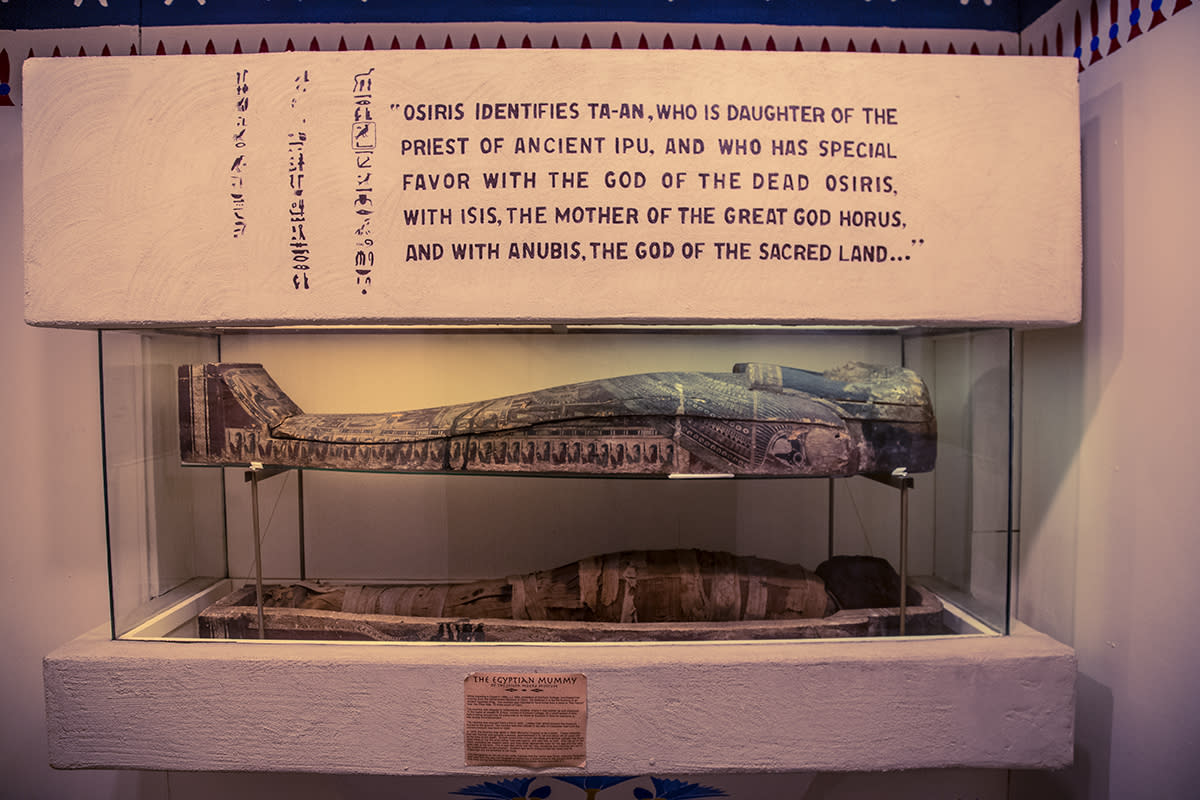 Joseph Moore Museum of Natural History
The Joseph Moore Museum of Natural History sits tucked away on the campus of Earlham College. The museum's exhibits include several fascinating artifacts including a giant beaver, a mastodon (the skeleton is mostly from Randolph County), a dire wolf, live reptiles and amphibians, and Richmond's second Egyptian mummy (there's only two in Indiana). The JMMÂ also has a planetarium and several interactive exhibits designed to connect younger scientists with the wonders of the natural world.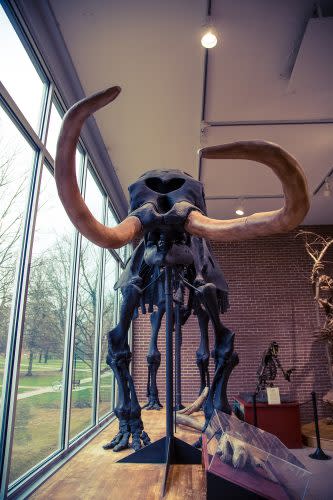 Joseph Moore Museum of Natural History
The museum is free for all! Hours are Friday through Monday and Wednesday from 1pm - 5pm.
Location: Earlham College - Southwest 10th Street, adjacent to Dennis Hall.
---
OVERBECK MUSEUM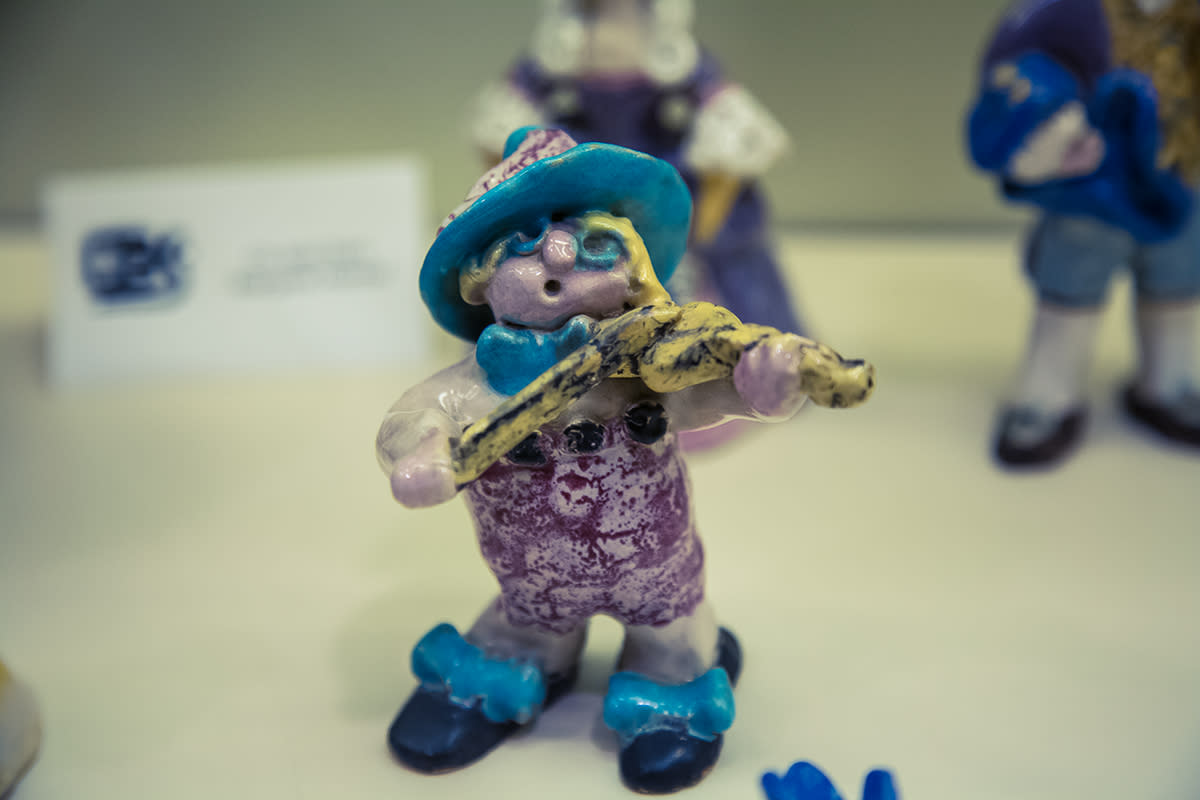 Overbeck Museum
In Cambridge City, a community just west of Richmond, the Cambridge City Public Library has dedicated space to the Overbeck Sisters for a permanent Overbeck Museum. The four artistic Overbeck Sisters - Margaret, Hannah, Elizabeth, and Mary Frances - were prolific potters and artists in Cambridge City during the first half of the 20th century. Known regionally for their Arts and Crafts styled pottery, the sisters later expanded into watercolors and figurines. The museum has done an excellent job of collecting many different examples of the sisters' work.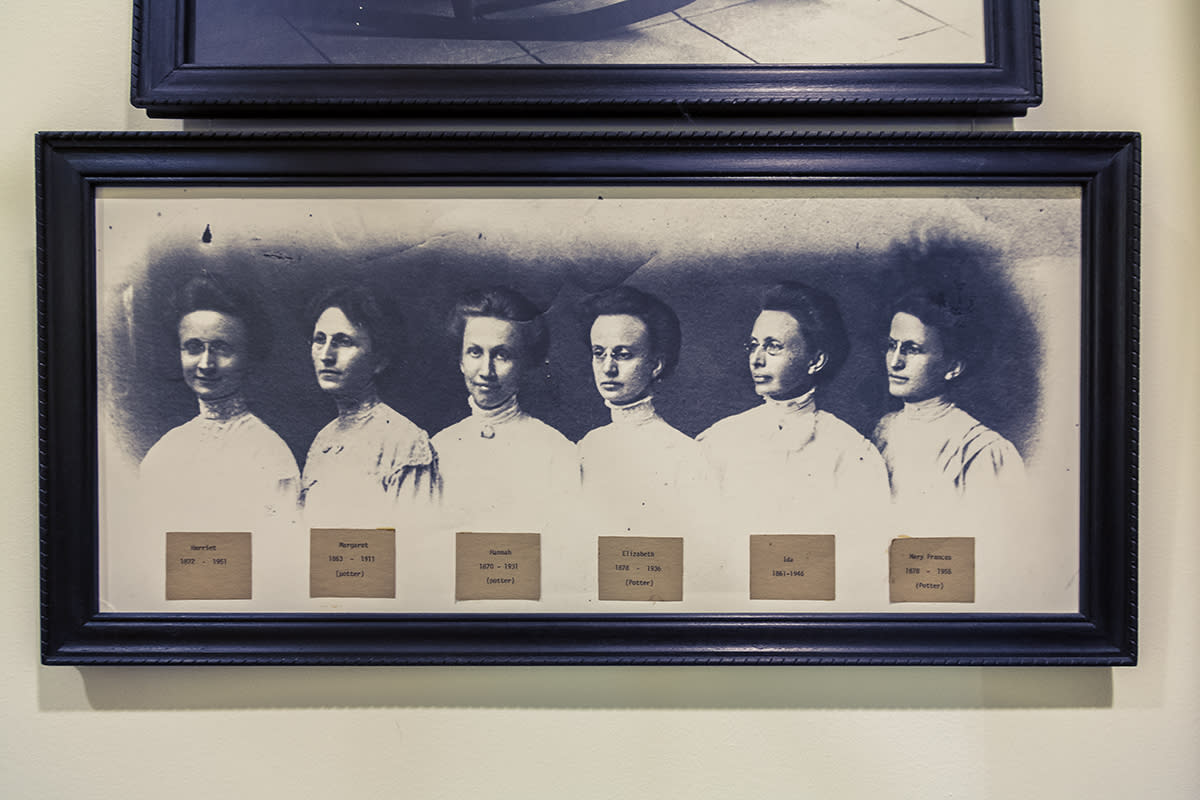 Overbeck Sisters (four were artists)
The museum is free for all visitors and is open from 2pm - 4pm on Tuesdays and Thursdays, but the library staff will open the museum during regular library hours: Monday/Wednesday from 9am - 7:30pm, Tuesday/Friday from 9am - 5pm, Thursday from 1pm - 5pm, and Saturday from 10am - 2pm. The library is closed on Sundays.
---
---
ANTIQUES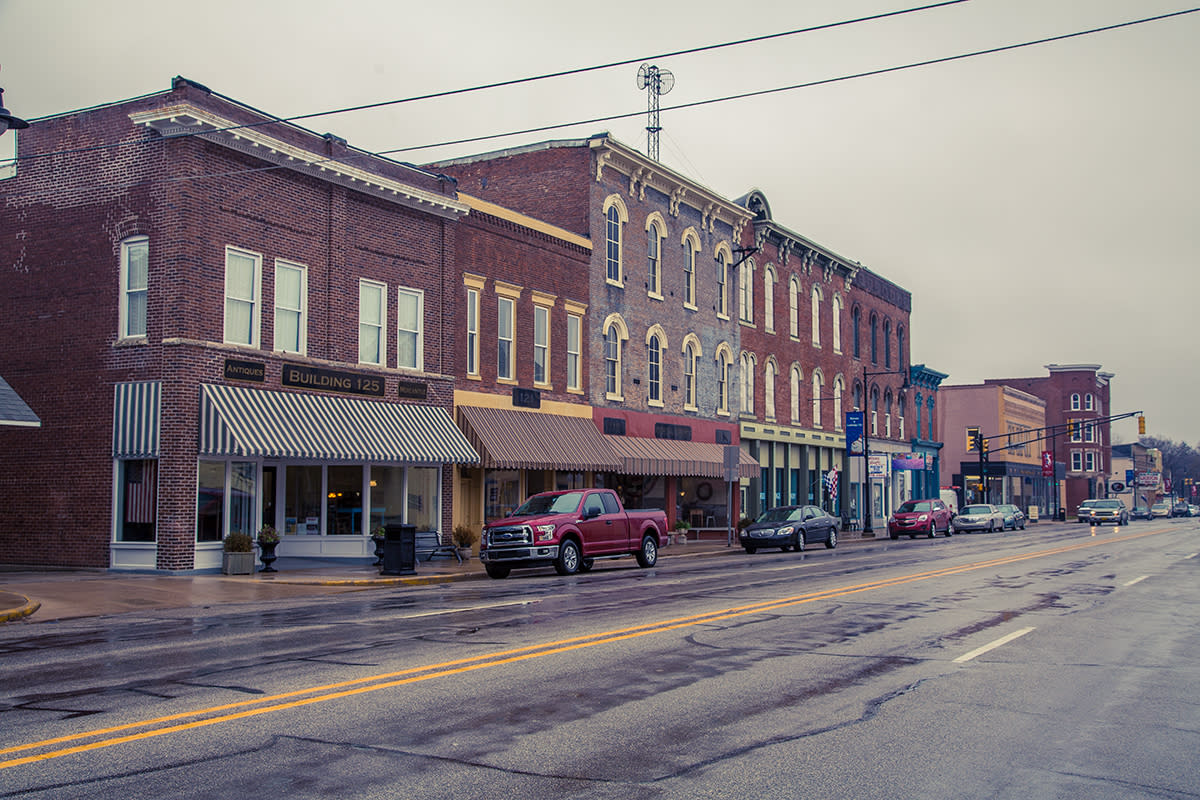 Cambridge City - Heart of Antique Alley
The Richmond and Wayne County area is probably best known for the numerous antique dealers, shops, and malls that exist along the National Road - U.S. Highway 40. Known affectionately as Indiana's "Antique Alley," the loop trails passes through Wayne County from Ohio all the way to Knightstown. Antique Alley features over 1,200 dealers, with more arriving each year! For those interested in specifics, the Richmond/Wayne County Visitor's Bureau has created two trails:
1). Trail 1 starts in Richmond, continues down U.S. 40, travels up through New Castle, turns back toward Richmond and ends in New Paris Ohio: https://goo.gl/aW98ty
2). Trail 2 also starts in Richmond, travels north on U.S. 27 to Winchester, then west on Highway 32 to Farmland, north on S.R. 1 to Red Key, east on S.R. 28 to Union City and Greenville. Then on to Arcanum, Lewisburg, New Paris, and finally back to Richmond: https://goo.gl/sORwuB
---
CAMBRIDGE CITY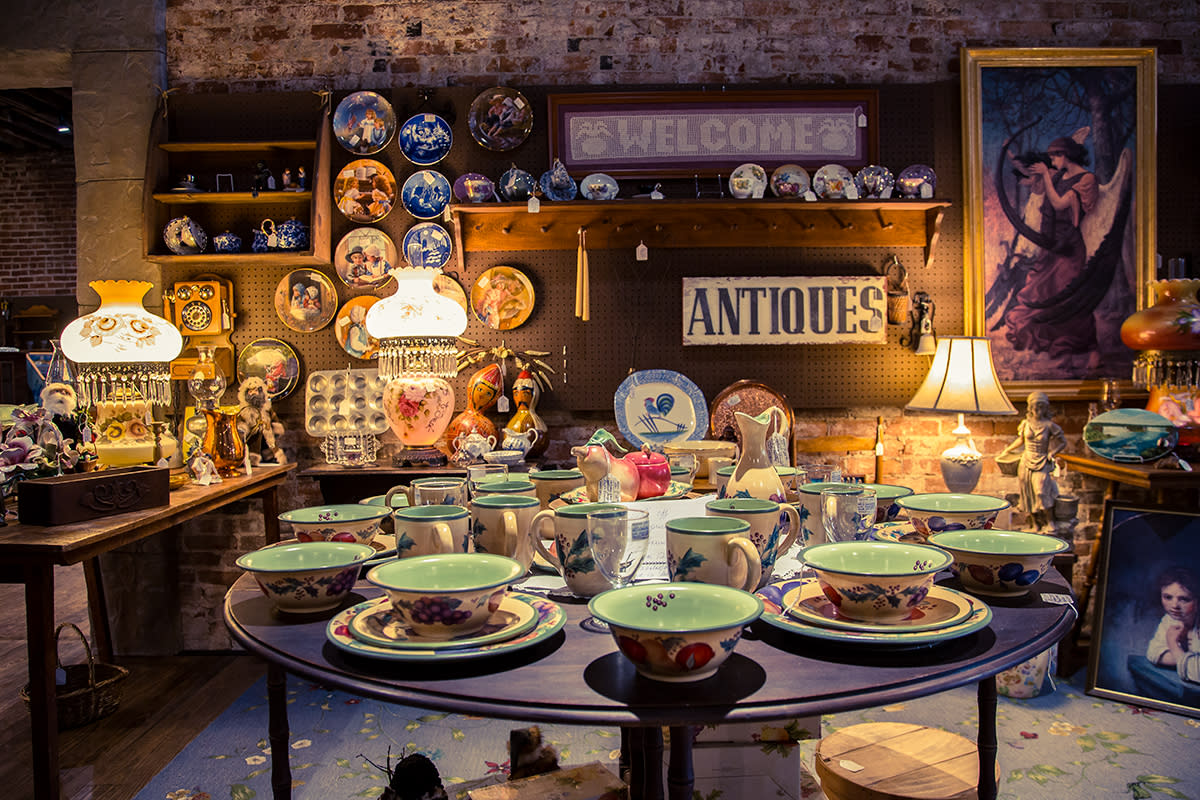 Antique Lodge
The heart of Antique Alley is in Cambridge City, which (currently) features 13 antique shops, traders, and malls in a 2-block, walking distance radius! For those purchasing items to refurbish an historic home, or if you are in the market for some fantastic antiques, an afternoon in Cambridge City is the ideal way to spend a weekend. I visited three during my tour, all of which were distinctly different antique shops - Building 125, the Antique Lodge, and DoubleHead Trading Company. Building 125 is probably best described as fine antiques, with high end wares. The Antique Lodge focuses on upper end primitives, while DoubleHead is a "store for people with their own vision." The sheer variety of stores and shops means that a customer, with any sized budget, will find antiques for individual tastes.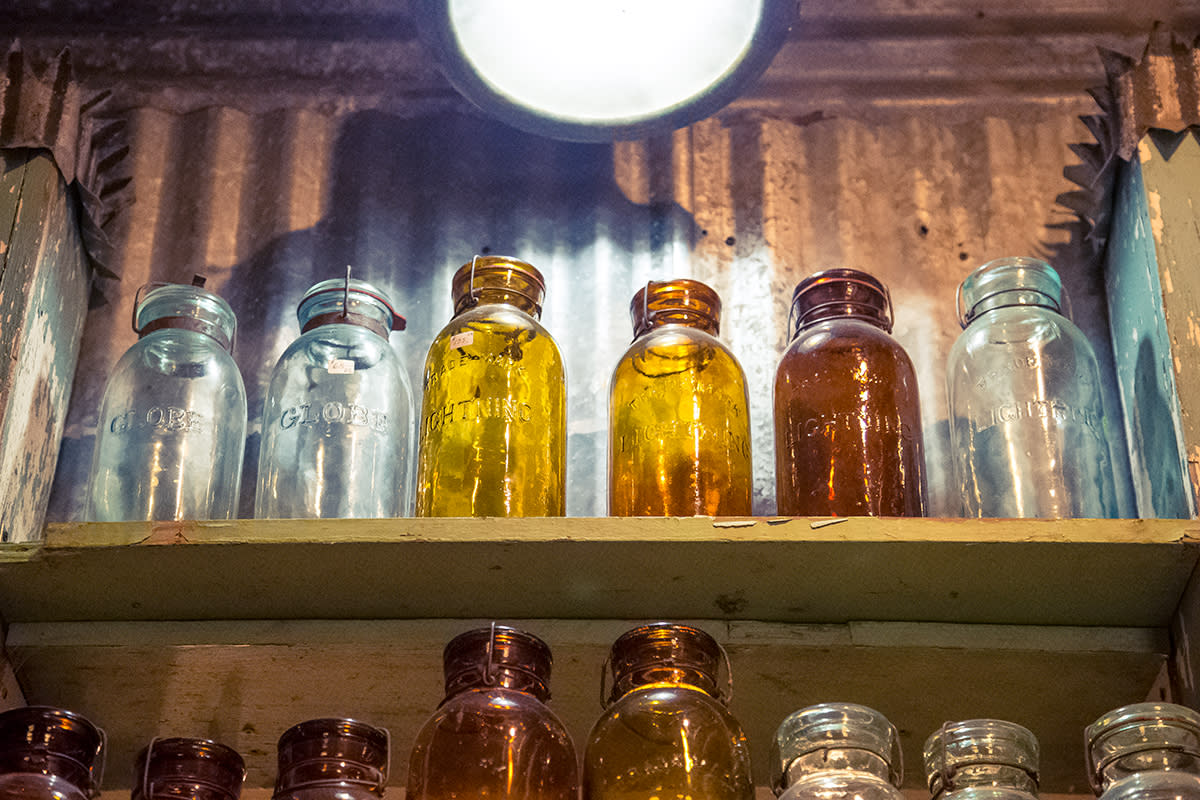 DoubleHead Trading Company
Location: 34 Historic National Road/Main Street - Cambridge City
---
CENTERVILLE
Centerville sits just outside of Richmond and it too boasts a variety of antique shops, malls, and dealers along U.S. 40. Centerville is an old Indiana community, having been platted two years before Indiana became a state. The charming Centerville downtown has several antique shops along Highway 40 (there are nine total in Centerville) including Wheeler's Antiques, American House Antique Mall, Mockingbird Antiques, and White River Architectural. The fantastically sprawling Centerville Antique Mall is a few blocks north of U.S. 40.
Location: 100 East Main Street - Centerville
---
SCOTT SHAFER STONEWARE & POTTERY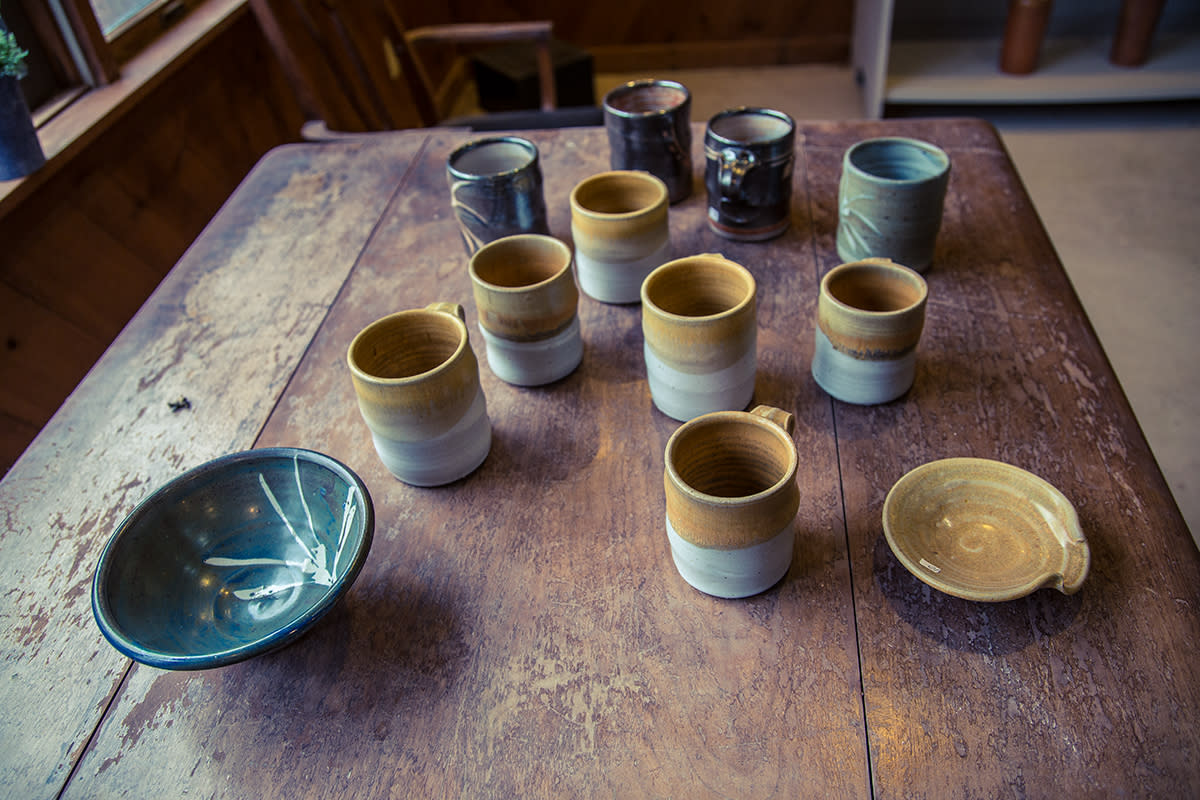 Scott Shafer Stoneware
One of my favorite stops along the tour was to the pottery shop and kiln of Scott Shafer - Shafer Stoneware and Pottery. Mr. Shafer operates his own kiln onsite and produces functional and decorative stoneware of extremely high quality. Mr. Shafer is warm and inviting and allows guests to see his work come alive during production. The shop is exactly ½ mile north of the main intersection in Centerville. Shafer has been producing his stonework for over 40 years, originally operating in a Knightstown facility. Shafer boasts a spring show each year on the first Saturday and Sunday in May. In 2017, the dates are May 6 and 7. His shop is open year round, with his storefront open to guests on Saturdays from 10am - 5pm and Sundays from 12pm - 4pm.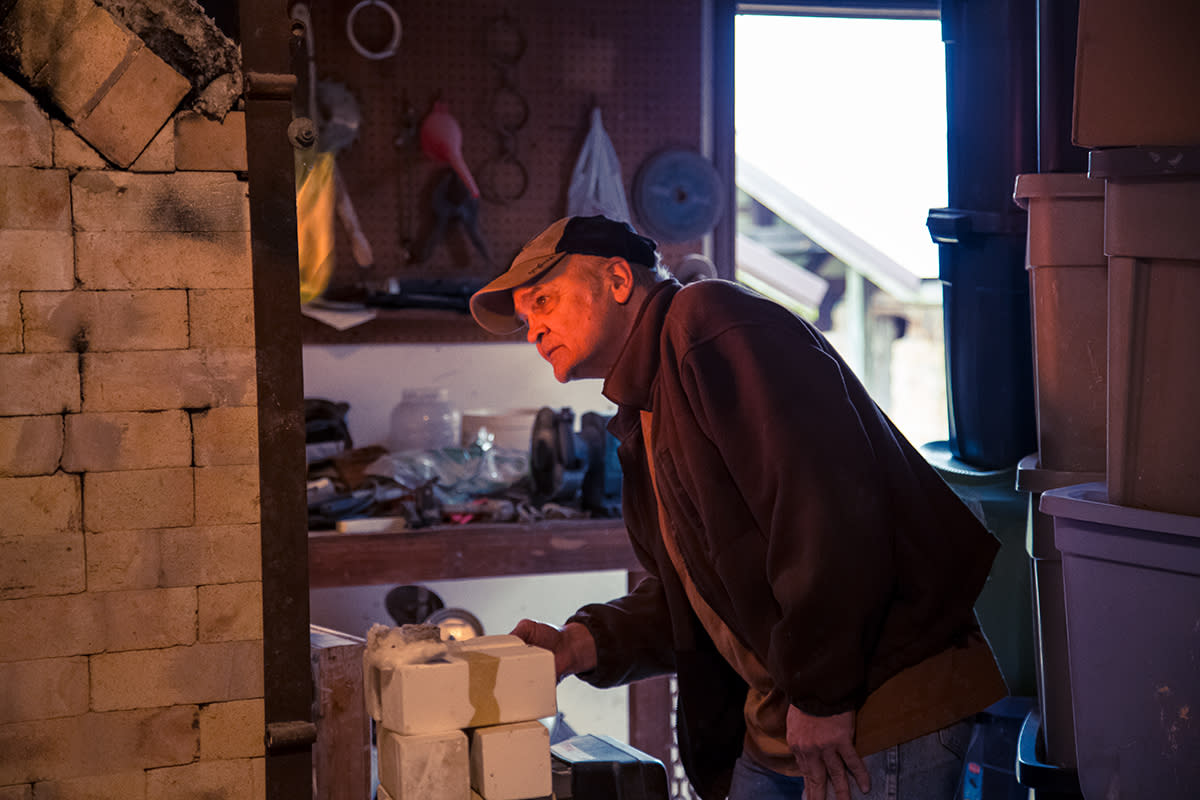 Scott Shafer checking the temperature in his homemade kiln.
Location: 610 North Morton Avenue - Centerville
---
---
CONFECTIONERIES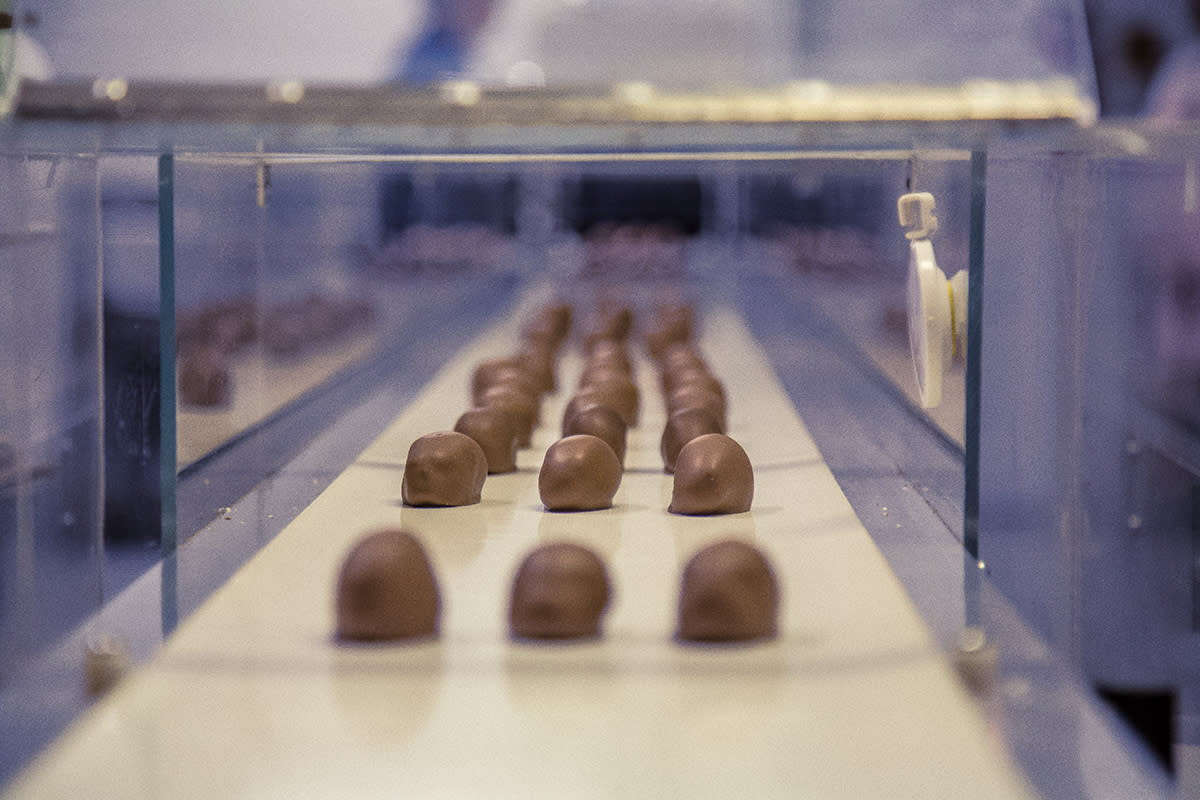 Abbott's Candies
Antiques aren't the only regional draw for Richmond and Wayne County - the area is fast becoming known for their numerous candy shops, confectioneries, and bakeries. Richmond has made it very easy for those visiting to seek out each place with the Chocolate Trail. For those wishing to embark on this sweet journey, first pick up a Chocolate Trail passport at the Old National Road Welcome Center - the Richmond/Wayne County Visitors Bureau. Your next step is simple - visit all twelve locations and tell them you are on the Chocolate Trail! The trail is free and travelers will receive free samples at each location, although I highly encourage you to purchase sweets as you travel along. The trail includes several stops in Richmond, including Ullery's Ice Cream, Olympian Candies, Muddy Monkey, J&J Winery and Noble Order Brewing, the The Tin Cup, and Firehouse BBQ & Blues. Centerville's stop includes the Warm Glow Candle Company. The Cambridge City Chocolate Trail stops include Building 125 and Main Street Sweets Cafe. Hagerstown boasts the Sidewalk Cafe and Abbott's Candy Shop. In Fountain City, the Chocolate Trail stop is at Fountain Acres.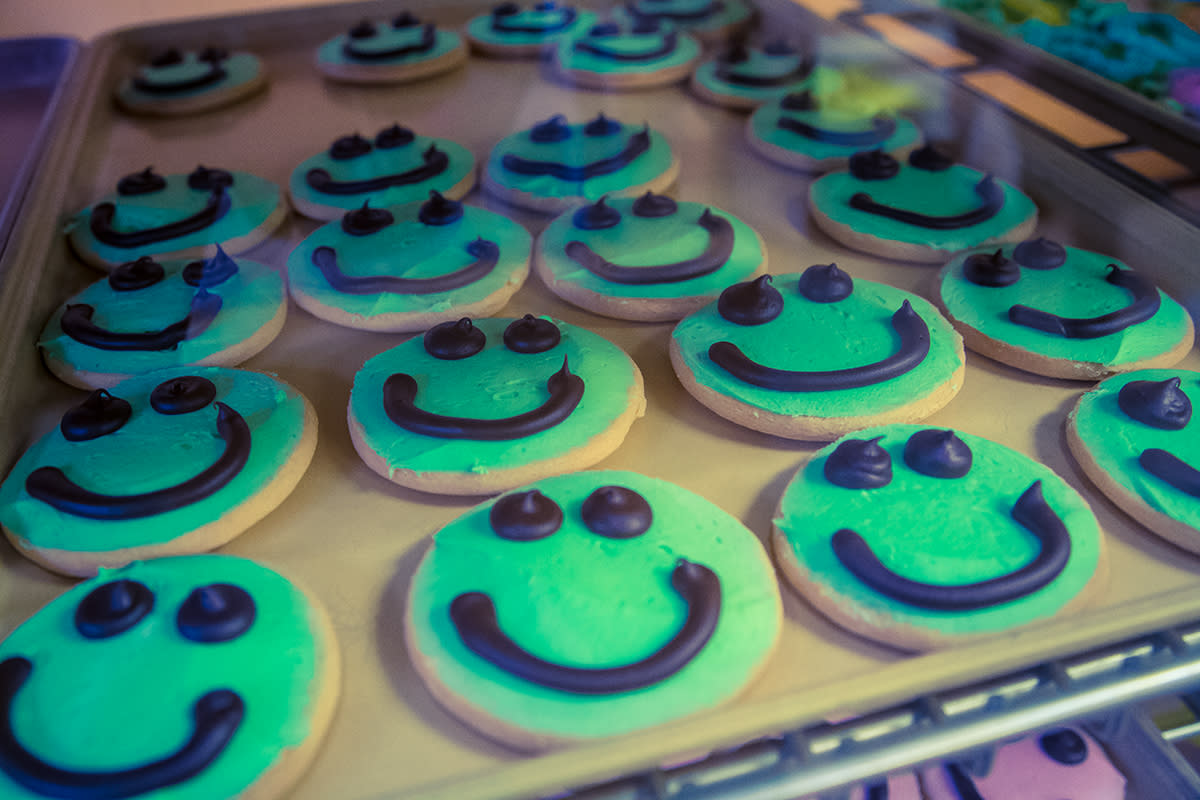 Joy Ann Cake Shop
---
ABBOTT'S CANDIES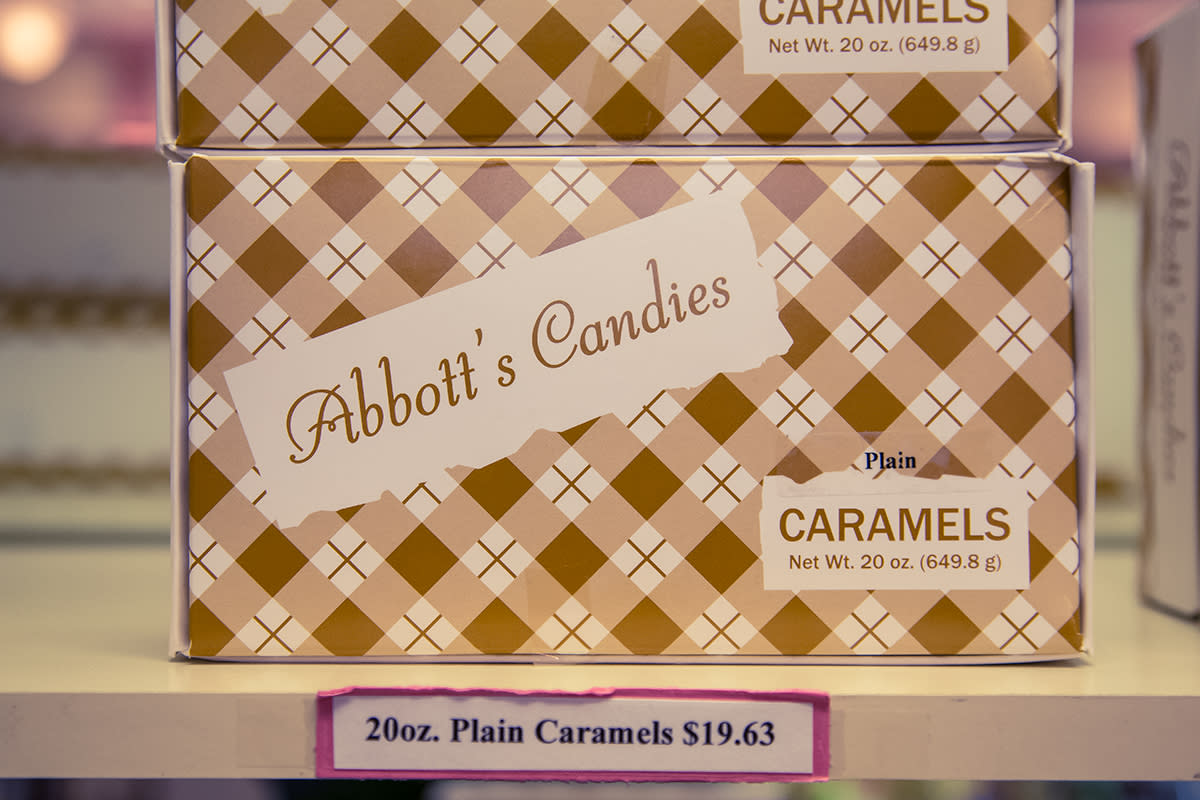 Abbott's Candies
I was able to visit several places along the trail, including a tour of Abbott's Candies in Hagerstown. The candy factory, in existence since the 1890s, currently conducts operations in an old 1852 Presbyterian Church. Abbott is word famous, producing product for individuals and retailers all over Indiana, but with clients in international markets. In 2016, Abbott produced over 35,000 lbs of candy! Abbott's busiest times of year are Christmas and Easter, but produce candy year round. Their most popular item and speciality are caramels.
The Abbott's Candies is open Monday - Friday from 9am - 4pm.
Location: 48 East Walnut Street - Hagerstown
---
OLYMPIAN CANDIES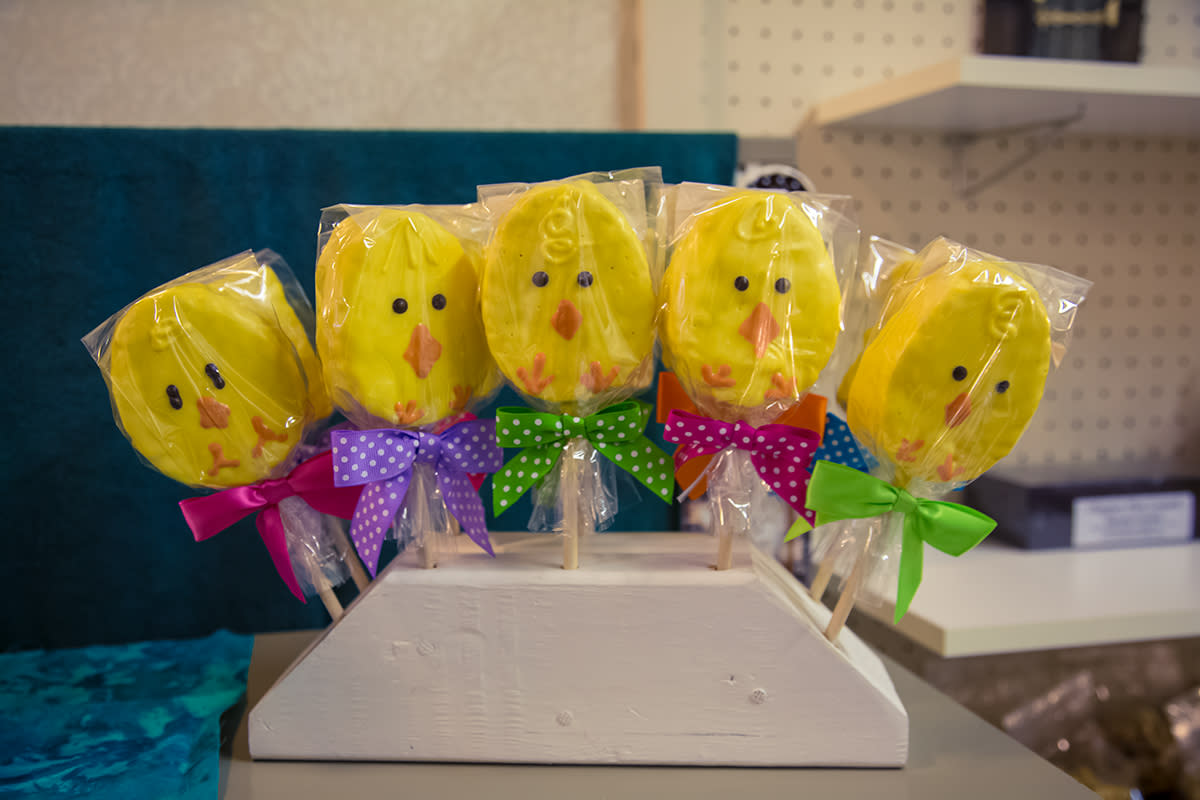 Olympian Candies
Operating since 1909, Olympian Candies in downtown Richmond offers chocolates, caramels, and other candies made with recipes that are over 100 years old. The candy shop was started by James Chagares, a Greek immigrant, and his family in 1909. The candy store and confectionery was handed down to family members through the years before being purchased by Kim Mitchell in 1999. Olympian specializes in hand dipped, gourmet fine chocolates and is definitely worth a stop. They are probably best known for their silky Greek creams.
Olympian Candies is open Monday - Friday from 10am - 5pm and Saturday from 10am - 3pm.
Location: 625 East Main Street - Richmond
---
There really is something for everyone in Richmond and Wayne County. Whether your interests center on art, history, candy, or antiques - this place is definitely worth the trip. I might add this is the first article of a series on Richmond and Wayne County, so I've barely scratched the surface of all there is to see and do! Look for more articles later this year.