Fresh snow highlights Indiana's winter scenery like no other season! For some winter fun, pack up the family or a friend and explore Indiana's backroads on this winter drive!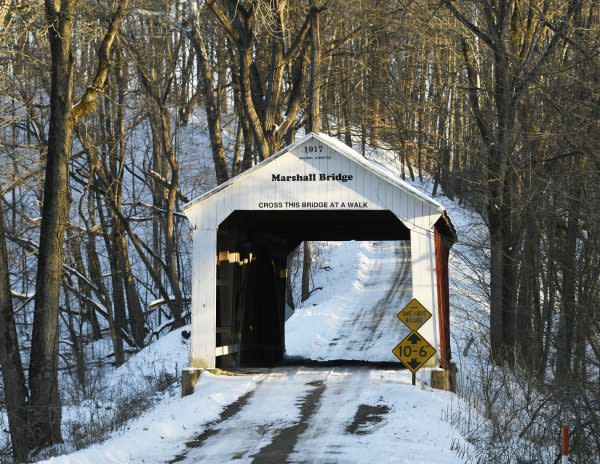 Snowy bridges, rustic barns, and wildlife await everyone who loves cold weather. Drive west toward the Wabash River. Streams, cliffs, majestic trees, and classic structures dot the landscape.
Four Counties of Fun
Parke County's covered bridges are nestled in quaint valleys. Big Walnut Creek snakes through Putnam County. Ducks and geese dot the open water. It makes for spectacular winter scenery.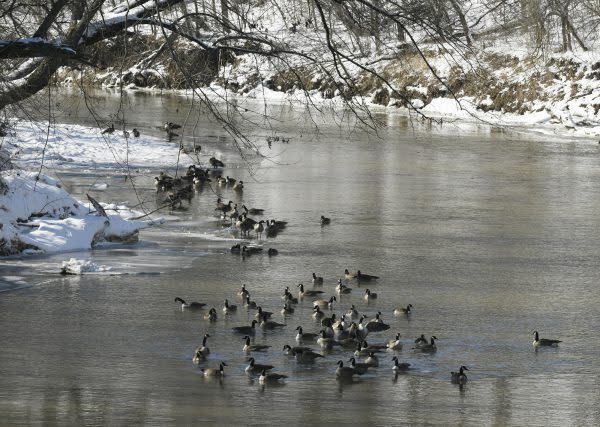 The W. H. York Round Barn, or Thompson Barn, is near Lodi in Parke County. The barn was built around 1894, and measures 56 feet in diameter.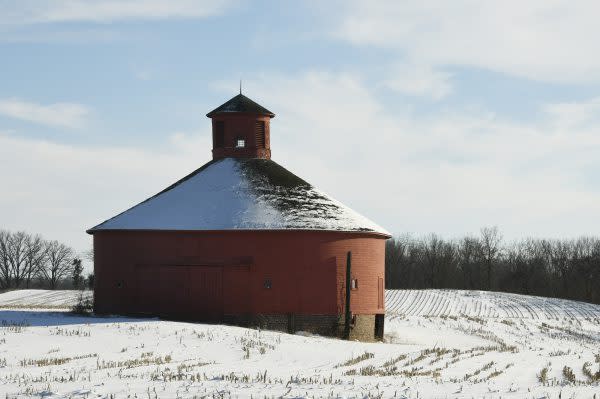 Water, Wildlife and Birds
Coal Creek wanders through Fountain County on the way to the Wabash. Fountain and Vermillion County streams and ponds give respite to geese, ducks, Trumpeter Swans, and other winter migratory birds.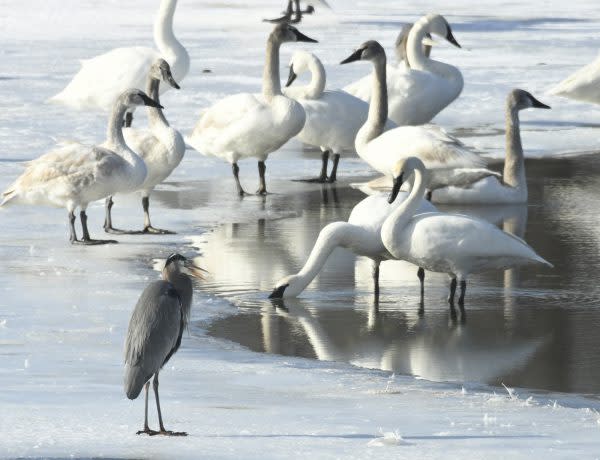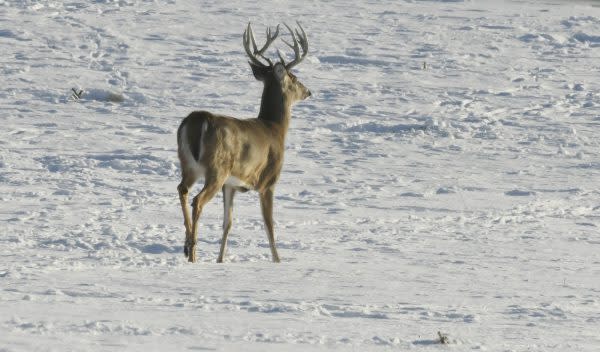 Stay near the water for the best chance to see birds and wildlife. Left or right, it doesn't matter which way you go! These four counties are full of backroads beauty.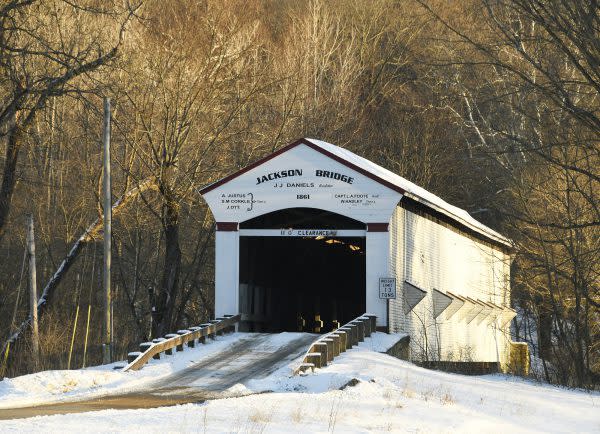 Blue skies, snowy barns, and covered bridges – don't miss Indiana's beauty this Winter! Enjoy the views as fading sunlight glistens across the waterways.
Indiana's backroads never disappoint!