Once the temperatures dip, the snow starts to fall and the winds become chilly (or borderline brutal), there aren't many souls hanging out at Whiting Lakefront Park. And in a time like this, that's a welcome thing. Not only are you able to easily social distance and spend time outdoors, but there's a quiet and serene feel at Whiting Lakefront Park, even when the battering waves are hitting the rocks.
When you think of spending time on the Lake Michigan shoreline, your mind likely goes instantly to thoughts of summer with boats on the water and sunny skies and your toes in the sand. But the lakefront in Whiting, Indiana is stunning no matter the season and it takes on a different vibe in the winter. If you're not familiar with Whiting, Indiana, it is the home of Pierogi Fest. Not familiar with Piegori Fest? Google it. It is one fantastic festival of food and eccentricity that is like no other, celebrating a special little stuffed Polish dumpling.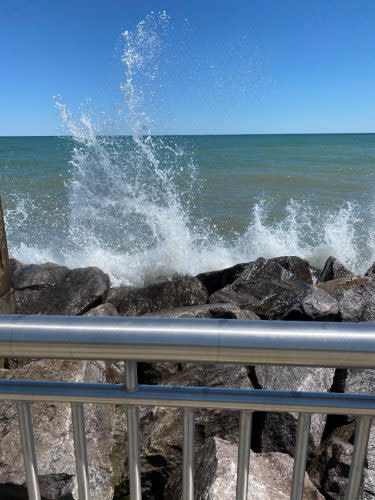 If you're a shutterbug, visiting Whihala Beach following a bout of freezing rain can bring about a variety of lovely photo opportunities - frozen shrubs, icy water, an iced-over pier. A walking trail along the water lets you stroll from one end of the park to the other where Whihala Beach has been closed since spring. The park is now re-opened, however, and open daily to pedestrian and vehicular traffic. The gates to the entrances open at 7 a.m. and close at 6:30 p.m.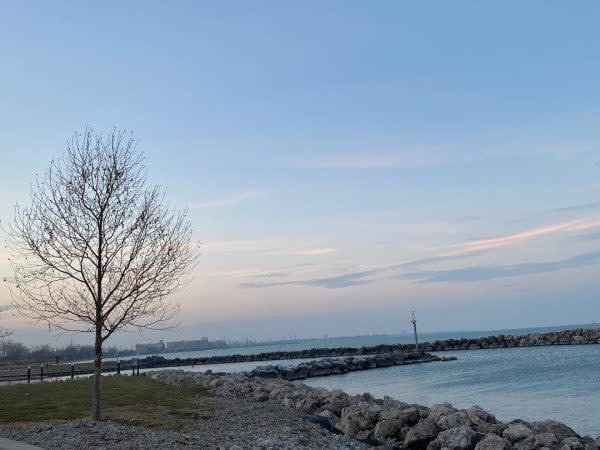 The lakefront is a draw when the skies and full of sunshine and the breezes are warmer, but in winter you'll find that they gray skies can be just as beautiful. If you stand at any point along the pathway at the park, you'll have some mesmerizing scenery no matter which way you look. Straight ahead it's nothing but different hues of blue as the lake seems to have no end. To the east are steel mills. To the north is the Chicago skyline, which can be viewed in the distance (unless it's a particularly foggy day).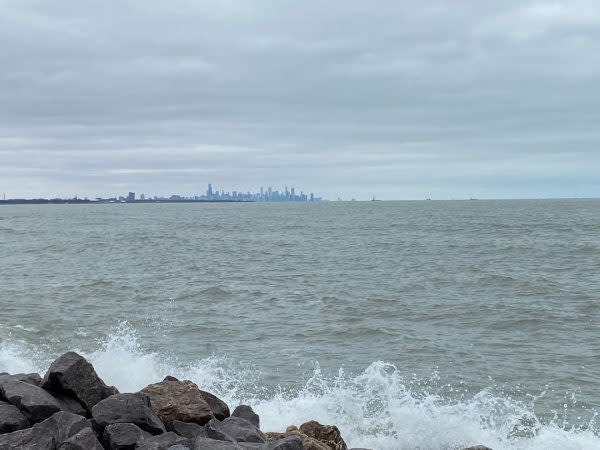 So, this winter carve out some time to take a drive to see this great lake in a season where it doesn't have many visitors. Bundle up and bring your camera. And be sure to spend some time in downtown Whiting while you're there. You'll find a number of small businesses, shops and eateries worth a stop. Grab a sandwich (I recommend the Croque Grindhouse) at Grindhouse Cafe, a pizza at Beggar's Pizza (can't go wrong with a thin-crust cheese and sausage) or some tacos (the soft cheese is a must!) at the Taco Dive.