From zoos to sanctuaries to farms to the wilderness, Visit Indiana Week is the perfect time to get an up close experience with the animals who share our earth! Wild Wednesday features discounts at 13 animal and wilderness experiences on May 9. Discounts include the opportunity to visit a historic farm, touch an elephant or even cuddle a kitty! See all 13 Wild Wednesday Discounts below.
Find more of the 200+ Visit Indiana Week discounts!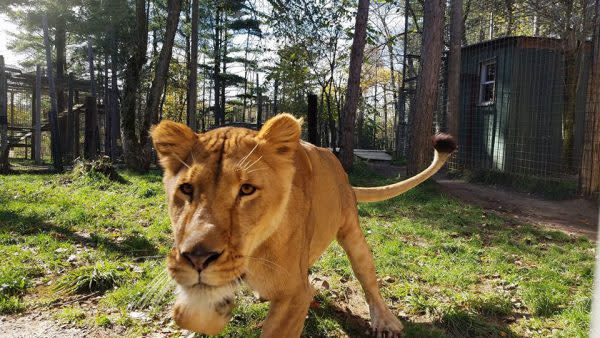 Black Pine Animal Sanctuary
Black Pine Animal Sanctuary, Albion In celebration of Visit Indiana Week, join us for a 90-minute walking tour to meet and learn about our animal residents! A pre-paid reservation is required, space is limited! This casual walking tour will introduce you to wildcats, bears, foxes, wolves, reptiles, monkeys & more - all displaced, captive-raised animals enjoying the REST of their lives at one of the nation's finest exotic animal sanctuaries!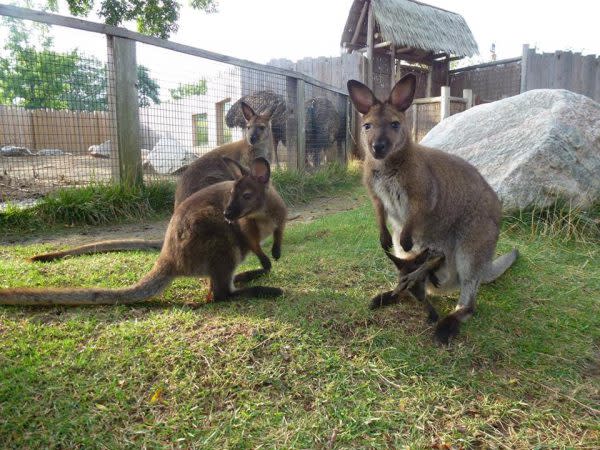 Columbian Park Zoo
Columbian Park Zoo, Lafayette The Columbian Park Zoo. located in Columbian Park, is the second oldest zoo in Indiana dating back to 1908. The original animals housed at the zoo included foxes, skunks, pelicans, deer, lynx, prairie dogs and a wolf. Today, the Zoo features several "immersion" exhibits and the animal collection consists of nearly 200 animals representing approximately 90 species. Enjoy a butterfly garden, petting zoo, gift shop, outdoor art, a "Wild Tykes Play Zone" and more. Admission is free year round!
Cook's Bison Ranch
Cook's Bison Ranch, Wolcottville Visit Cook's Bison Ranch on Wednesday, May 9 to buy one wagon ride ticket and get the second ticket free! Come to where the buffalo still roam! Take a ride in a wagon, feed the buffalo and even enjoy a buffalo burger.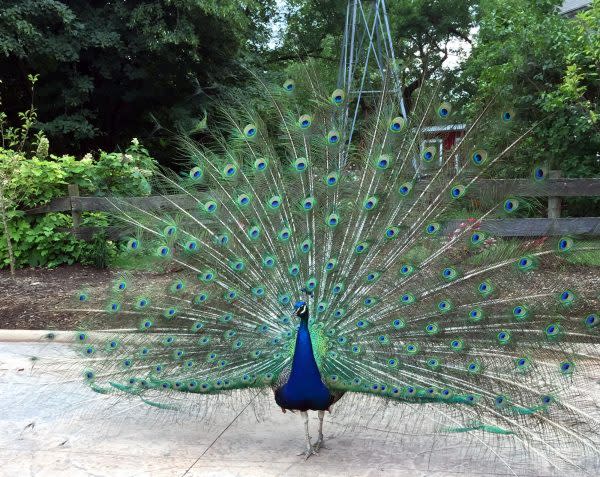 Fort Wayne Children's Zoo
Fort Wayne Children's Zoo Present this coupon to the ride operator to receive one free ride on the Endangered Species Carousel at the Fort Wayne Children's Zoo from Monday, May 7 through Friday, May 11, 2018. Limit 1 per person.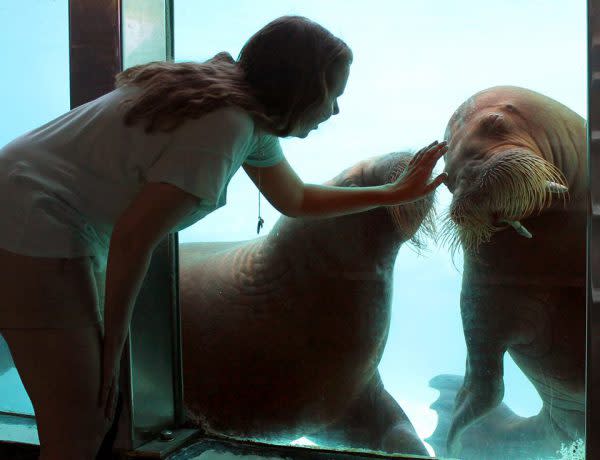 Indianapolis Zoo
Indianapolis Zoo $2 off Admission to the Indianapolis Zoo. Valid for up to four guests through December 30, 2018. Must be used at the front gate. Cannot be combined with other offers. Coupon Code #281.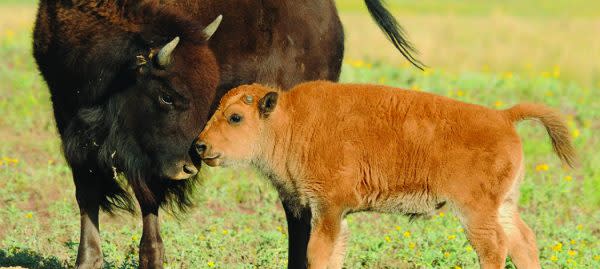 Kankakee Sands Bison Viewing
Kankakee Sands, Morocco This wild bison herd lives in Northern Indiana, and is free to view 365 days a year! Introduced to the area in 2016, the herd gave birth to 10 calves in 2017 and added 10 additional bison, which were brought from South Dakota to join the herd.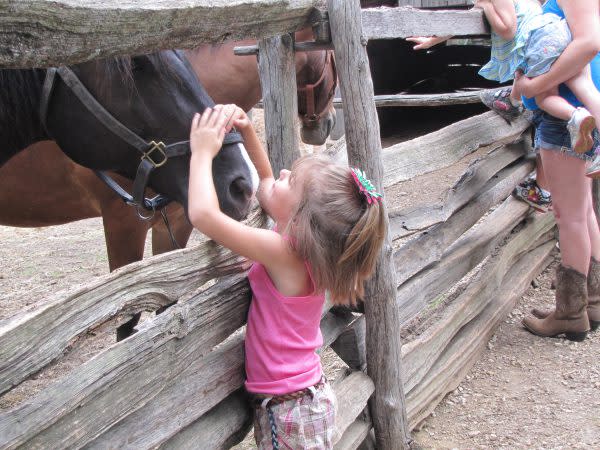 Lincoln Boyhood National Memorial Living Historical Farm
Lincoln Boyhood National Memorial, Lincoln City Visit the Living Historical Farm inside Lincoln Boyhood National Memorial for free on Wild Wednesday of Visit Indiana Week! The Living Historical Farm is a re-created and working pioneer homestead. Visitors can explore a cabin, outbuildings, and split rail fences. Animals, gardens, and field crops entertain guests of all ages. The Living Historical Farm is home to chickens, horses, sheep, and cows.
Mesker Park Zoo & Botanic Garden, Evansville Save $2 off admission from May 6-11 for Visit Indiana Week. Connecting people with the world around them happens naturally at Mesker Park Zoo & Botanic Garden. Your visit to Indiana's first zoo offers a worldwide adventure as you encounter over 700 animals representing 186 species from around the globe.
Moondance Vacation Rentals, Nashville Escape into the wilderness of South Central Indiana. We have luxurious vacation rentals in Nashville, Indiana and throughout Brown County. This popular vacation area offers a wide range of outdoor activities and entertainment options. Our lodging is conveniently located near many of the most popular attractions in the area, including Brown County State Park, shopping, dining, outdoor adventures, and much more.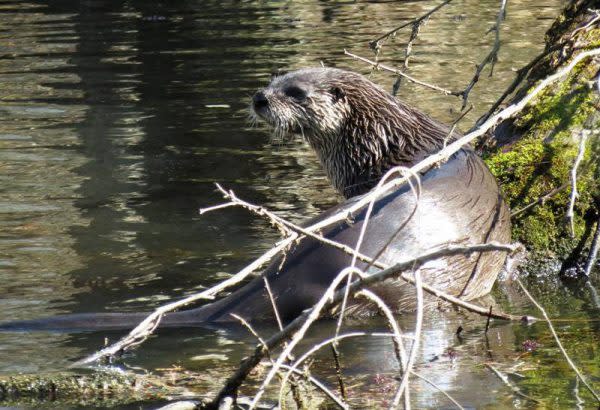 Muscatatuck National Wildlife Refuge
Muscatatuck National Wildlife Refuge, Seymour Nearly 8,000 acres of fabulous wetlands and nature at its best. Marked trails ranging from short and easy to multiple miles and rugged. Free Year Round!
River Kitty Cat Cafe, Evansville River Kitty Cat Cafe is the second cat cafe in Indiana to open. The foreign cat cafes are designed for relaxing companionship, sort of a pet rental time, with the cats being permanent residents. The American model is all about adoption and finding forever homes for cats. Come visit and cuddle the adoptable kitties at the River Kitty Cat Cafe with 2 for 1 pricing to play with the kitties on May 9th! You can also enjoy 10% OFF all food except macaroons and beverages.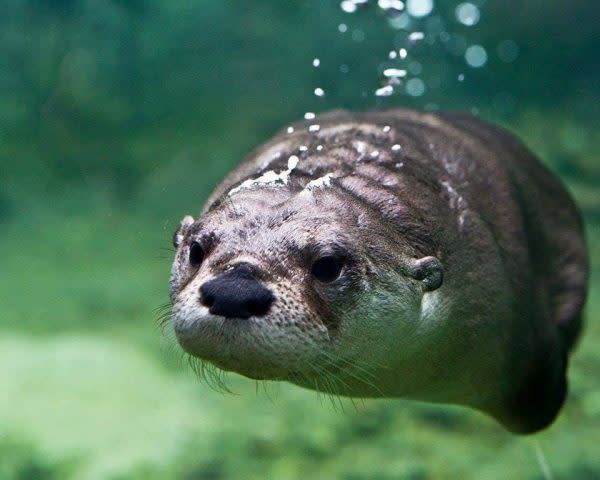 Washington Park Zoo
Washington Park Zoo, Michigan City Visit Indiana Week: Present this coupon at the Washington Park Zoo admission office to get $2.00 off each admission May 6th thru May 12th.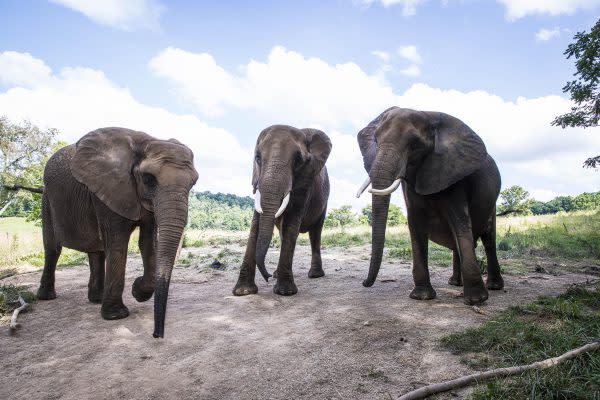 Wilstem
Wilstem, Paoli The ELEPHANT ENCOUNTER is a one-hour experience where you'll learn all you would want to know about these amazing creatures and ask questions, touch them and their ivory, and take once-in-a-lifetime photos with "the girls!" Get $2 off the Elephant Encounter on Wednesday, May 9.
State Parks Sunday kicks off a week of discounts around the Hoosier State for Visit Indiana Week on May 6 with free admission to 51 Indiana DNR properties. Travelers will be able to see discounts and/or free admission at 200+ properties during Visit Indiana Week! May 7 is Museum Monday with discounted or free entry at 29 museums around the state. Tastings Tuesday will see discounts at 38 Indiana wineries, breweries, cideries and meaderies on May 8. Wild Wednesday features discounts at 13 animal and wilderness experiences on May 9.  Throwback Thursday celebrates Indiana's historical destinations with discounts at 35 locations around the Hoosier State on May 10. Bring the appetite on Foodie Friday, as 28 Indiana eateries will offer discounts on May 11. And close out the week with Sports and Outdoor Saturday, featuring 21 discounts on sporting events, history or activities on May 12.