Looking for something to do now that summer is coming to a close? September is full of fun family festivals that offer something for everyone. Cambridge City Canal Days, Heritage Festival at The Wayne County Historical Museum, and the Gennett Walk of Fame Music Festival are all occurring during the weekend of Friday through Sunday, September 6 – 8, 2013.
The Cambridge City Canal Days is a two day event, September 7 & 8, packed with vendor booths, arts & crafts, antiques, and much more. There is a parade and duck race for the kids and parents can relax as they walk through and enjoy the scenic view Cambridge City has to offer.
The Heritage Festival at The Wayne County Historical Museum is a two day festival, September 7 & 8, full of exciting activities for the whole family including a Civil War re-enactment, rope making, a blacksmith shop, horse drawn carriage rides, and old-time music.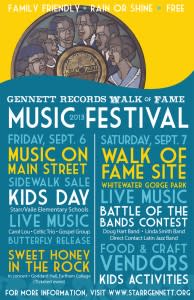 Downtown Richmond and the Whitewater Gorge Park will be a buzz with music from live bands performing on Friday and Saturday, September 6 & 7, 2013. This family friendly event offers an enjoyable afternoon filled with music from multiple bands from across the nation.
Internationally acclaimed and Grammy award winning African American female acappella ensemble, Sweet Honey In The Rock will be performing at Earlham College during the Walk of Fame Music Festival. They offer a diverse array of music including; Blues, African, Jazz, Gospel and R&B. The ensemble's goal is to educate, entertain and empower its audience through their singing and the use of American Sign Language throughout their performance. You do not want to miss the unique opportunity to listen to this ensemble during their 40th anniversary season as they fill Richmond with their beautiful music.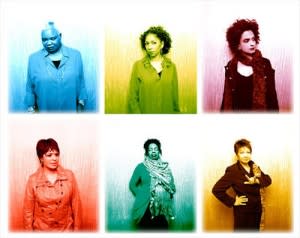 Tickets to the concert are $15/person. If you would like to enter to win 2 free tickets for Saturday's concert at 4 p.m., all you need to do is email us why you would love to see Sweet Honey In The Rock in 100 words or less to communications@visitrichmond.org. Please include your name and contact number. One lucky winner will be able to enjoy a relaxing, fun filled afternoon listening to this amazing ensemble. Drawing will take place Thursday, September 5 by 3:00 p.m. and winner will be notified via email/phone.
Friday, September 6, 2013 at 7:30 p.m. and Saturday, September 7, 2013 at 4 p.m.
Earlham Campus, Goddard Auditorium, 801 National Road West, Richmond
For more information call Earlham Box Office 765 983-1474 or Starr Gennett (765) 962-2860. No tickets sold at door.