When the weather is frightful, it's time to bundle up, pack your gear, load the car and head to Lawrenceburg, home to Perfect North Slopes Ski Resort. Perfect North is one of only 2 ski areas in the state and, dare I say, perfect for a family winter getaway. Check the website for the snow report - they are typically open mid-December to early March. And the winter family fun doesn't end there, Lawrenceburg's Winter Wonderland outdoor ice skating rink opens November 10 to January 6.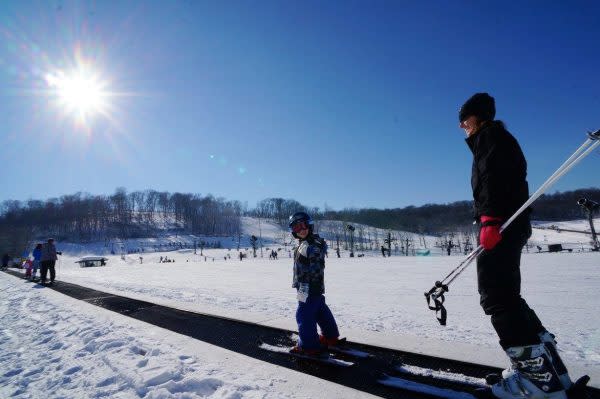 Hurry Up Mom!*
Perfect North Slopes is located at 19074 Perfect Lane (of course!), just off SR 1 just a couple miles north of downtown. They offer skiing, snowboarding and tubing - something for the whole family. There are 100 skiable acres with 22 trails (beginner to expert) and 2 terrain parks. Remember trudging up the hill when you were a kid? Not here, they have magic carpets, chair lifts and rope tows! Yes, they make their own snow!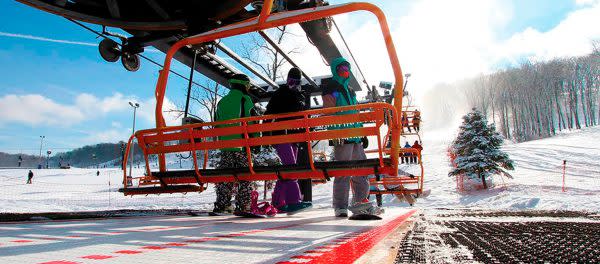 Ride, Please!*
Don't have the equipment? Don't worry, you can rent everything you need on site and snow tube rental is included with your tubing ticket. If you're just getting started, every ski and snowboard lift ticket includes a First Time Ski/Snowboard Lesson. Lessons are 50 minutes long and begin on the hour from 10am-8pm daily and 10am-10pm during the late nights. Lessons are for the "littles" in your family, too, as long as they are ages 4 and up. If you want to "perfect" your skills or learn more, Perfect North offers a variety of lessons throughout the season.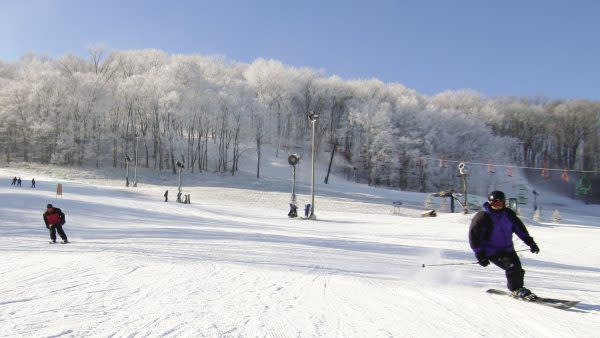 Great Run*
HINT: Lessons, season passes or a family trip would make super Christmas gifts!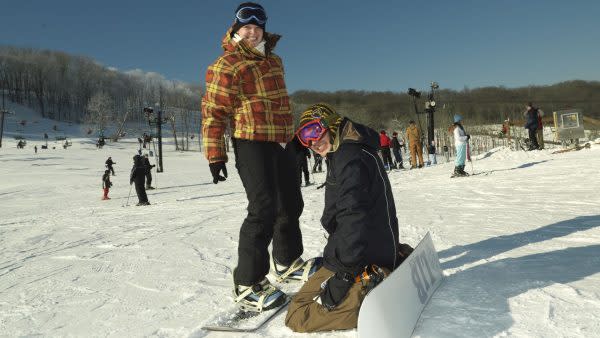 Snow Boarding*
If you're a family of snow tubers (no experience needed), there are 23 lanes, 2 Magic Carpets (love these!), fire pits, seating in HEATED indoor tents, outdoor seating and a Snack Bar.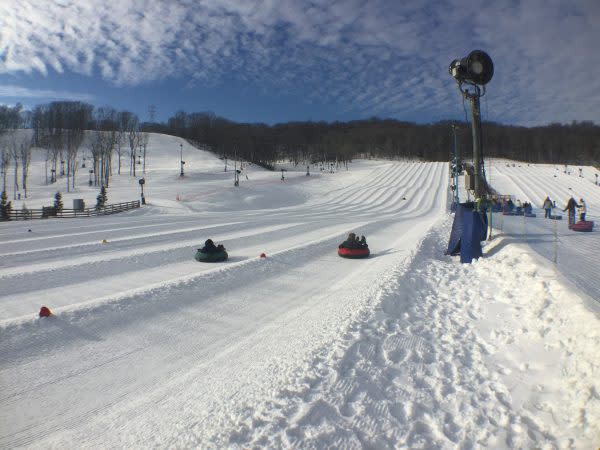 Choose Your Lane*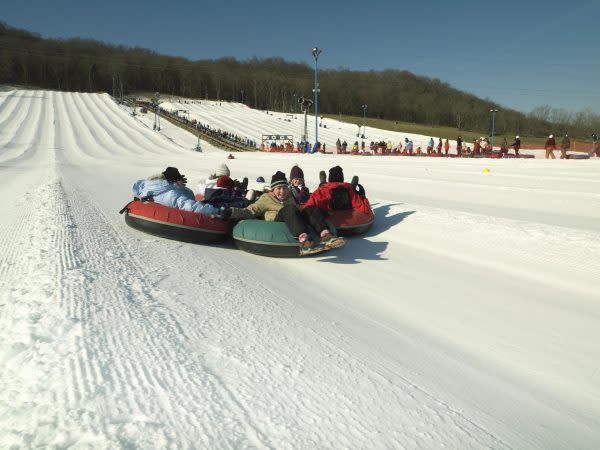 Hang Tight!*
Take a break at The Lodge - warm up in front of the fireplace, grab a bite to eat, get your skis/snowboards tuned/repaired, browse The Loft Shop or hang out & watch the action from inside.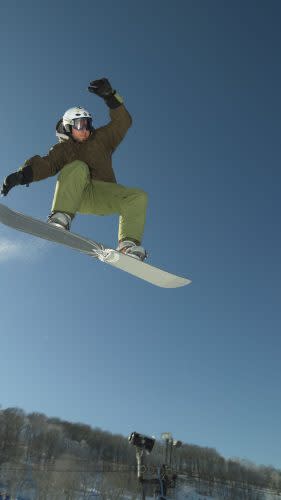 Flying!*
Definitely check Perfect North's website  or follow them on Facebook. You'll find the answers to all your questions and get all the info you need to plan a great winter getaway.
If you prefer your winter sports to be on level ground, try the Winter Wonderland Ice Skating Rink right downtown at Todd-Creech Park, 305 W Tate Street. The rink is open Tuesday - Sunday (closed Monday). The schedule varies so check the times and availability before you go. It's $6 for adults, $4 for kids 14 and under and free for children 2 and under. Skate rental is included in your fee! They offer season passes, group rates, Teen Nights and party packages. I love that this is REAL ice (not synthetic) and completely covered. Sooo much better than the mill pond I skated on every day as a kid. I wonder if they have a Zamboni!
Warm up at Whiskey City Sweet Retreat, 29 E High Street in the backroom of Millie and Company Mercantile. Whiskey City Sweet Retreat is open Wednesday - Saturday, 7:30am-2:30pm. Try the Afternoon Low Tea with homemade scones, finger sandwiches and pastries or start your day with one of the weekly breakfast specials. A favorite lunch stop, too!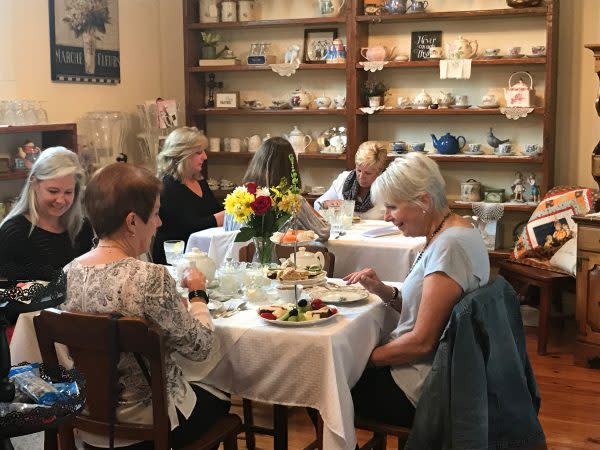 Whiskey City Sweet Retreat*
BONUS: If you're a tea lover, you might enjoy the Victorian Christmas Teas on December 5, 7 & 9 at Hillforest Mansion in Aurora (right next door to Lawrenceburg).
Not into outdoor winter sports? Send the family to the slopes or ice rink and check out Visit Southeast Indiana's NEW shopping trail - Shop Southeast Indiana. Pick up the brochure at the Dearborn County Visitors Center, 320 Walnut Street, Lawrenceburg or just check it out online.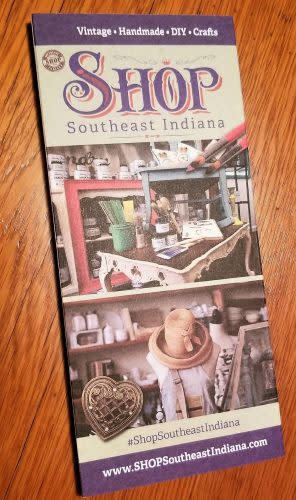 Shop Southeast Indiana
The brochure features an impressive variety of shop listings and categories (vintage, handmade, DYI & craft), organized by location, along with annual seasonal markets. You'll find hours, locations and an area map to help you navigate. There's even a discount page with special offers valid at participating stores/markets.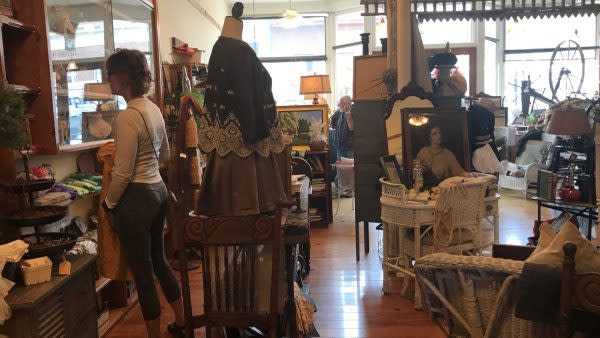 Shop Southeast Indiana*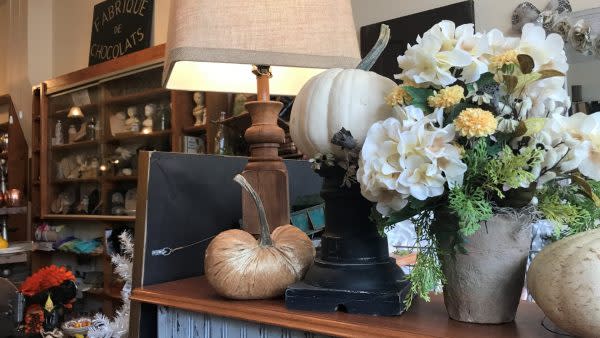 Lots of Choices*
Find everything you need (places to stay, places to eat and more things to do) to plan your winter getaway at Visit Southeast Indiana.
Find more Winter Family Fun in Southern Indiana.
*photos courtesy of Visit Southeast Indiana