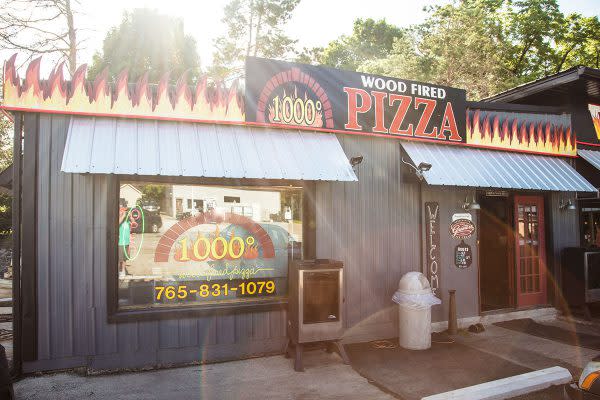 1000˚ Wood Fired Pizza
It's a lot hotter in Mount Summit, Indiana - 1000˚ hotter to be exact. On a recent excursion into the north-central Henry County village, we stopped at 1000˚ Wood Fired Pizza, a local pizza place that is placing an emphasis on ingredients with a strong Italian influence. Brothers Darrell and Scott Draper opened 1000˚ in November of 2016 to fulfill a family dream of providing the best pizza in all of east-central Indiana, or in the words of Darrell, to "make the best pizza, with the best ingredients - a $40 pizza sold for less than half that."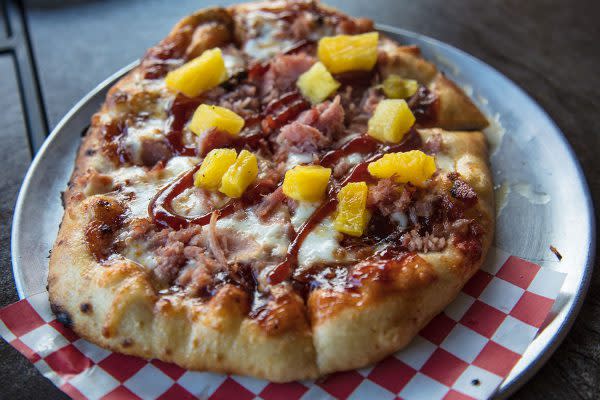 BBQ and Pineapple - yes, pineapple does belong on pizza.
Ingredients are key to the Draper's success, every pizza that goes into the oven has the best ingredients Scott Draper could find. The crust is flown in from Italy twice a week, the sauce is all homemade, all of the meat is smoked on premises (without preservatives or other chemicals), and the cheese is sourced from the experts in Wisconsin (although the mozzarella is real buffalo mozzarella from Campania, Italy).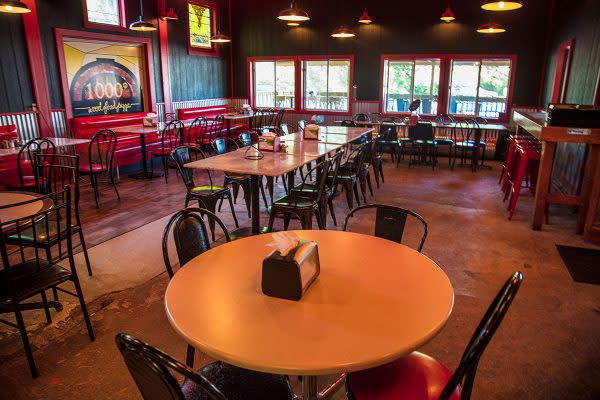 1000˚ Wood Fired Pizza
As for the greens and herbs, Darrell sources everything from Environmentally Controlled Sustainable Integrated Agriculture (ECSIA) in nearby Daleville. ECSIA is pioneering some amazing sustainable organic technology (aquaponics) to produce amazing vegetables, specifically seven power greens including: Lacinto Kale, Russian Kale, Green Romaine, Oak Leaf Fire Red Lettuce, Skyphos Lettuce, Swiss Chard, and Mizuna.
5 Meat Pizza
1000˚ most popular pizza is the 5 Meat Pizza, which includes bacon, ground beef, ham, pepperoni, and sausage. This is soon to be topped by a new menu item, the 9 Meat Carnivore Pizza with pepperoni, bacon, sausage, chicken, beef, pulled pork, brisket, ham, and steak.
All meats are smoked on site, but without preservatives, chemicals, or other nasty ingredients sure to make you second guess your life choices. 1000˚ smokes almost 300 pounds of meat each week! Needless to say, Mount Summit always smells pretty good.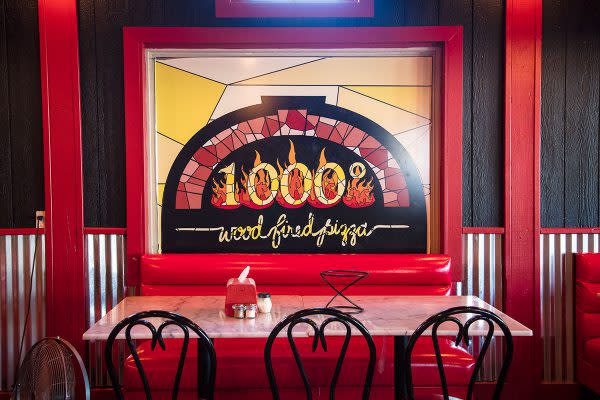 1000˚ Wood Fired Pizza
Yet, the good folks at 1000˚ haven't forgotten about their vegetarian and vegan customers. They offer the Veggie Pizza with black olives, green peppers, mushrooms, onions, and tomatoes. For those full vegan, 1000˚ offers a cauliflower crust as an option!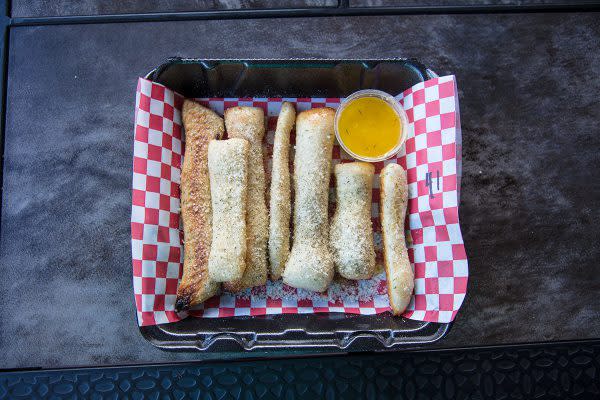 Breadsticks!
For those with differing, or wider appetites - 1000˚ also offer salads, breadsticks, bbq, and soft drinks (both Coke and Pepsi).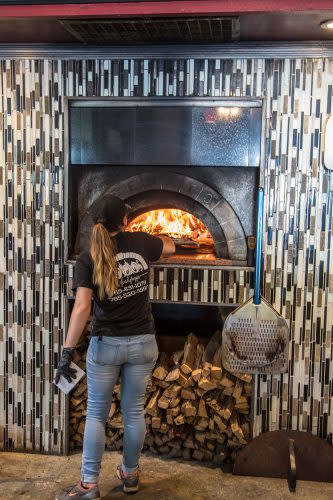 Custom 8,000 lbs wood fired oven.
All pizzas are wood fired in an 8,000 pound custom wood fired oven. The only way to control the temperature is the amount and size of the wood.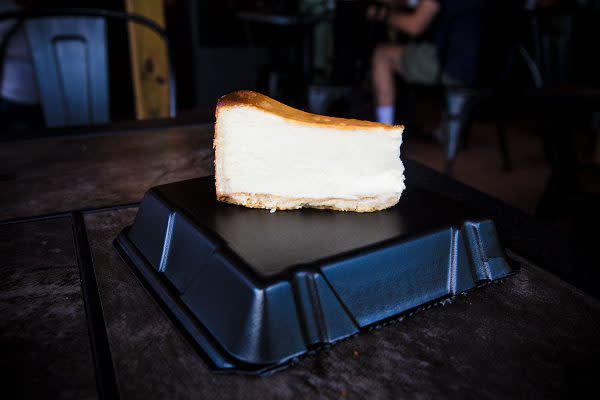 Carnegie Deli Cheesecake
As for desert, along with cake and Graeter's Ice Cream, 1000˚ sells Carnegie Deli Cheesecake by the slice. The 11lbs cheesecakes (no joke) are flown in from New York weekly, you should not miss this, so come hungry.
1000˚ is open seven days a week: Monday - Thursday: 11AM - 8PM Friday & Saturday: 11AM - 9PM Sunday: Noon - 8PM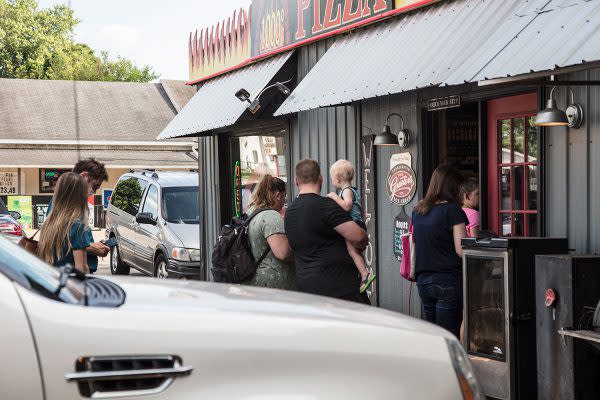 Lines are long...so come early if you can.
Lunch and catering options and portions are also available, but if you come on the weekend in the evening, be prepared to wait in line. People come from all over to grab dinner, or take away a pizza after a busy week.