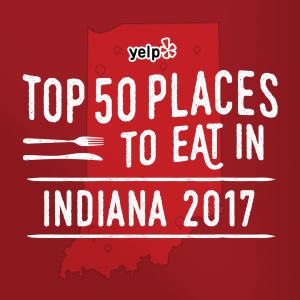 Here at Yelp, we're obsessed with the food scene in the Hoosier State and love being the word-of-mouth guide for locals and visitors alike to discover the hidden (and not-so-hidden) gems.
We released our first Top 50 Places To Eat In Indiana list in 2015 and had so much fun that we decided to do it again! And this year's list is going to. Blow. You. Away. From a cozy Indian eatery in Noblesville, to a bahn mi joint in Fort Wayne, to fine dining of downtown Indy— find them all (and everything in between) in Yelp's 2017 Top 50 Places To Eat In Indiana.
Methodology

:

 This is a list of the best places to eat in Indiana according to Yelp based on reviews written by Hoosiers (people who have a city in Indiana listed as their primary location on their Yelp profile). All the businesses on this list are in the Food or Restaurant category on Yelp 

and are places where one can eat a full meal.

 "Best" was determined by an algorithm that considered review trends in the last year and overall restaurant ratings in Indiana.
Check out our list and let us know what you think! Did one of your favorites not make the list? Or maybe you think our data nailed it? Let us know on Twitter, Facebook, and Instagram with #YelpTop50, and be sure to write a review to add your feedback about any of these spots!
1. Bosphorus Cafe | 935 S East St Indianapolis, IN 46225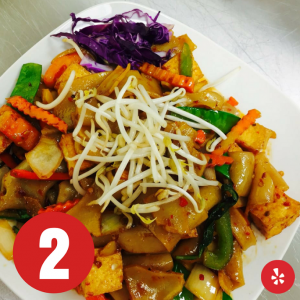 2. Thai Recipes Restaurant | 404 E Thompson Rd Ste G2 Indianapolis, IN 46227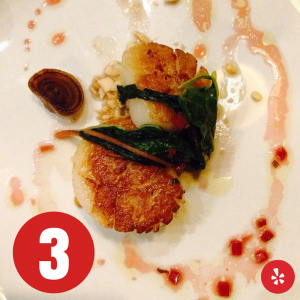 3. Vida | 601 E New York St Indianapolis, IN 46202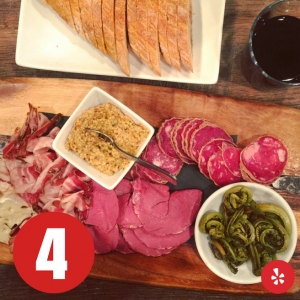 4. Goose The Market | 2503 N Delaware St Indianapolis, IN 46205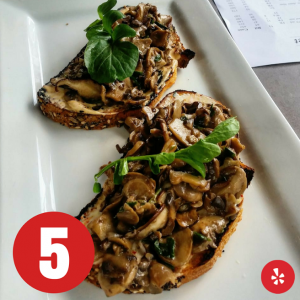 5. Tinker Street | 402 E 16th St Indianapolis, IN 46202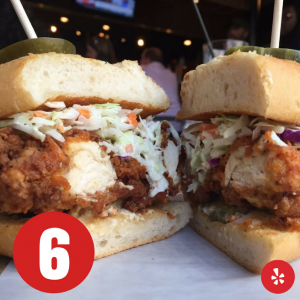 6. The Eagle | 310 Massachusetts Ave Indianapolis, IN 46204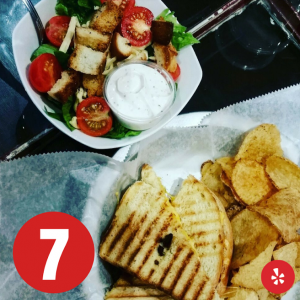 7. Porter Books & Bread | 5719 Lawton Loop E Dr Indianapolis, IN 46216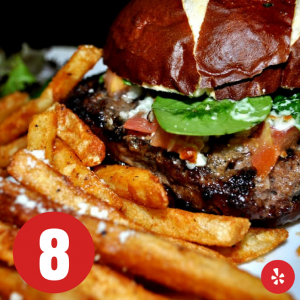 8. Stacks Bar & Grill | 175 Lincolnway Ste C Valparaiso, IN 46383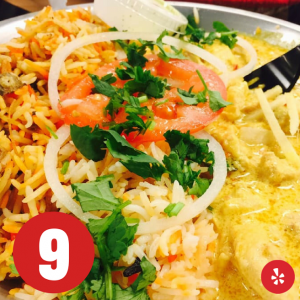 9. Chapati | 4930 Lafayette Rd Suite G Indianapolis, IN 46254 (Lafayette Square)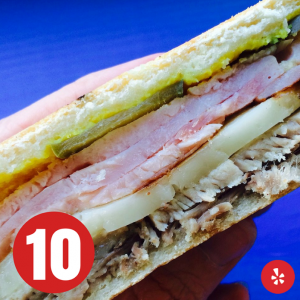 10. Taste of Havana Cuban Sandwiches  | 815 Broad Ripple Ave Indianapolis, IN 46220
Click here to see the full list of Yelp's 2017 Top 50 Places to Eat in Indiana.