Eat, Drink and Be Very Merry! Think holiday memories, and you're likely thinking of bountiful feasts, festive drinks and other tasty treats. Here in Indiana, you can sample holiday food and drink and take some home to serve at your own table or for stuffing stockings. The best part? It's an adventure no matter where you do your tasting.
Festive Drinks
Let's start getting in the holiday "spirit" with a look at the special events featuring Indiana's breweries and wineries. Be sure to check the dates—some of these are one night only.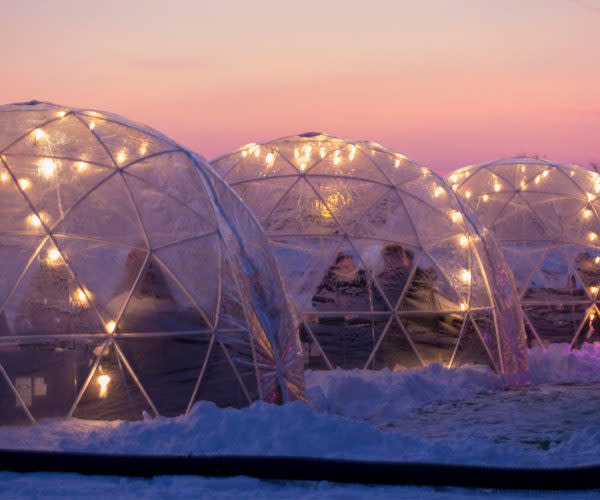 Urban Vines, Westfield – Rent a heated igloo with seven friends for warm wine tasting outdoors.
3 Floyds Brewing Co., Munster – Try Alpha Klaus, an American Xmas porter with chocolate malt, sugar and strange hops.
Miracle on South Street, Indianapolis - Plat 99 at the Alexander Hotel is the setting cheery music and delicious cocktails.
Miracle on Jefferson, Fort Wayne - Sip a festive cocktail in this Christmas-themed pop-up bar.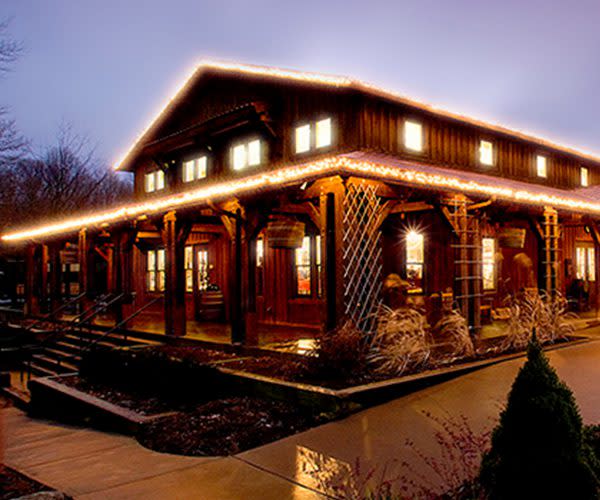 Twinkle & Taste at Oliver Winery, Bloomington – Listen to IU's a capella group, view the dazzling lights, eat cheese and taste wine.
Corks & Cookies, Madison - Enjoy pairings of wine and cookies at each stop on the Indiana Wine Trail.
12 Bars of Christmas Crawl, Indianapolis – Get a 16 oz. Bad Santa Stadium Cup for this crawl through Broad Ripple.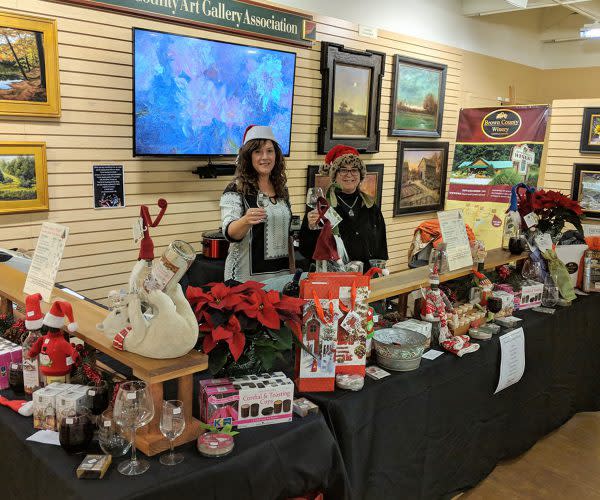 Indiana Uplands Winter Wine Market, Nashville – All the Indiana Uplands Wine Trail stops in one place: the Brown County Art Gallery.
Fa La La La Lights Brewery and Holiday Lights Tour, Michigan City – Sip spiked hot chocolate as you ride a bus from brewery to brewery.
Sweets and Snacks
Of course, it wouldn't be the holidays without plenty of sweets and snacks, so let's take a look at some of our favorites.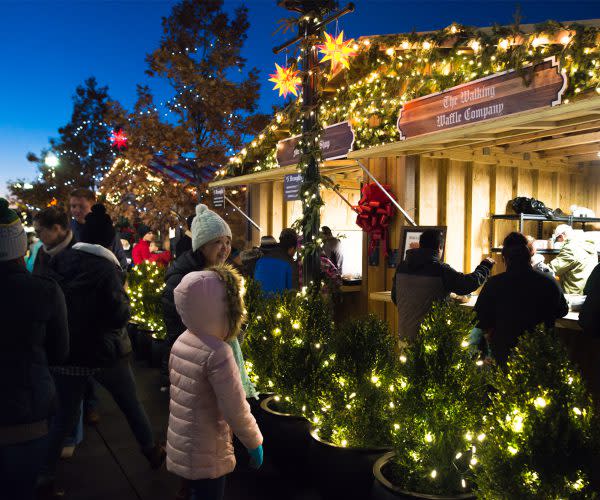 Carmel Christkindlmarkt, Carmel – There's a little bit of everything here, like German cookies, hot mulled wine and your own boot mug.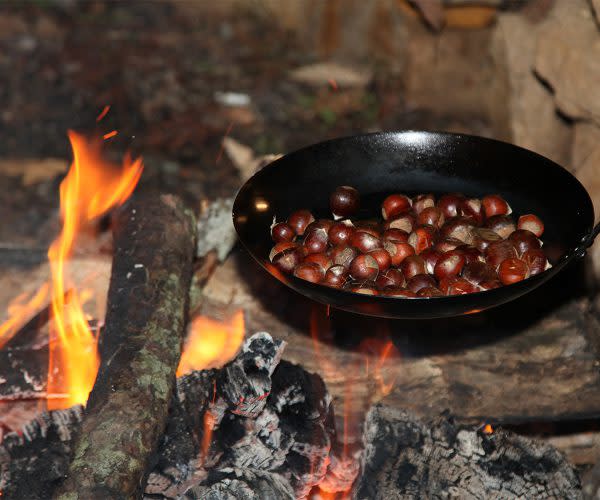 Chestnuts Roasting on an Open Fire, Santa Claus – The song comes to life at Santa's Candy Castle during the Santa Claus Christmas Celebration.
Festival of Gingerbread, Fort Wayne – Okay, these are for admiring, not for eating, but you'll love the artful display.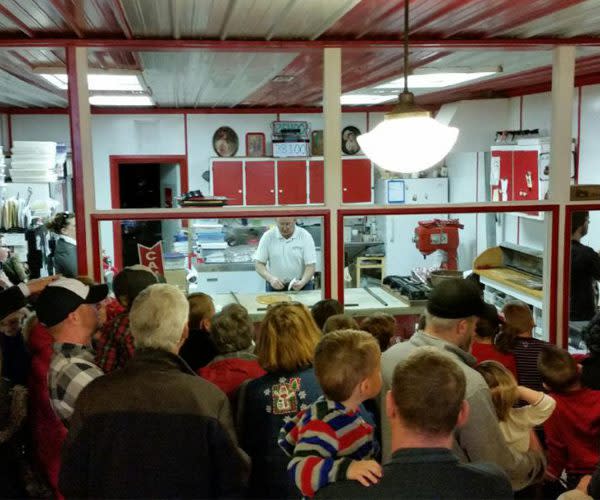 Candy Canes, Martinsville Candy Kitchen – They've been hand-twisting their famous candy canes for more than 100 years, and you can see them in action.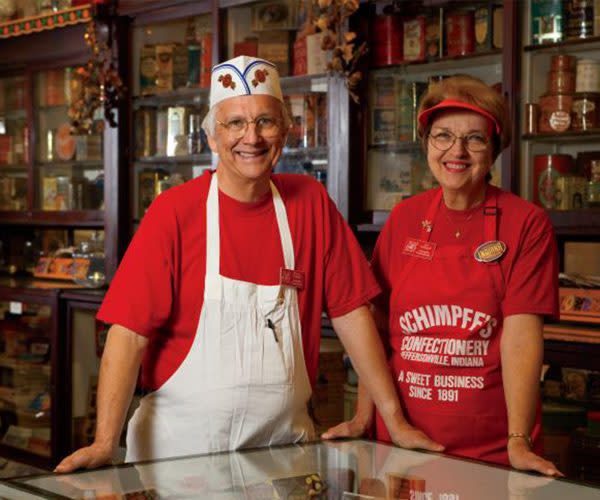 Schimpff's Confectionary, Jeffersonville – Get a free tour and samples, where they've been satisfying your sweet tooth since 1891.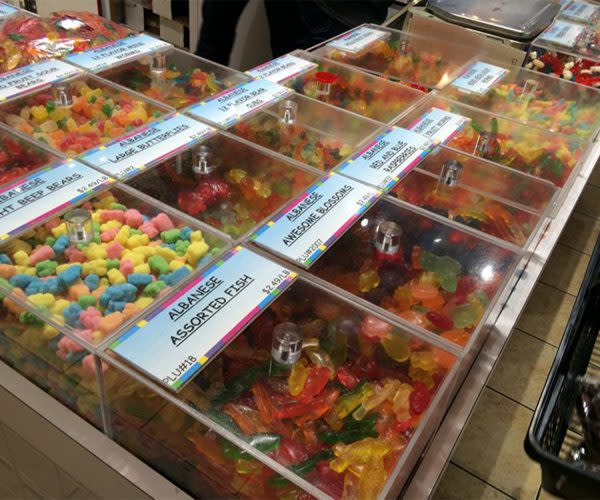 Albanese Candy, Merrillville – Everyone on your list wants to have some of the World's Best Gummies.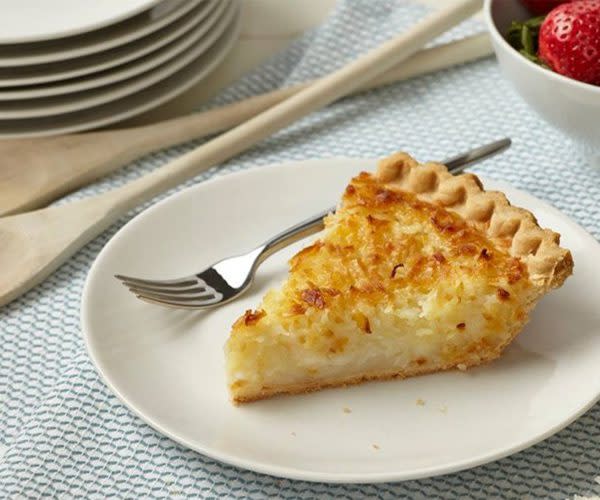 Wick's Pies, Winchester – Tours available by appointment, but you never need an appointment to buy a pie.
The Full Meal
And how about a full spread without messing up your own kitchen? We've come across these four meals where eating is an event itself.
Christmas Dinner with Santa, Santa Claus – It's a buffet-style dinner, followed by story time with Santa with milk and cookies.
Threshers Dinner at Amish Acres, Nappannee – Enjoy a family-style feast of Amish country favorites.
A Christmas Story at Beef & Boards Dinner Theatre, Indianapolis – Don't worry – the Bumpus hounds can't get to the buffet you'll have before a rousing musical.
12 Chefs of Christmas, Indianapolis – A food-and-beer-pairing event held at the Indianapolis City Market.