For the past handful of years, my kiddo and I have made an effort to visit the Indiana State Fair on the very first day it opens. Although the event itself is always big fun to attend at any time throughout its three or more week run, we've managed to carve out an experience that feels uniquely ours by revisiting our favorite attractions and vendors on opening day.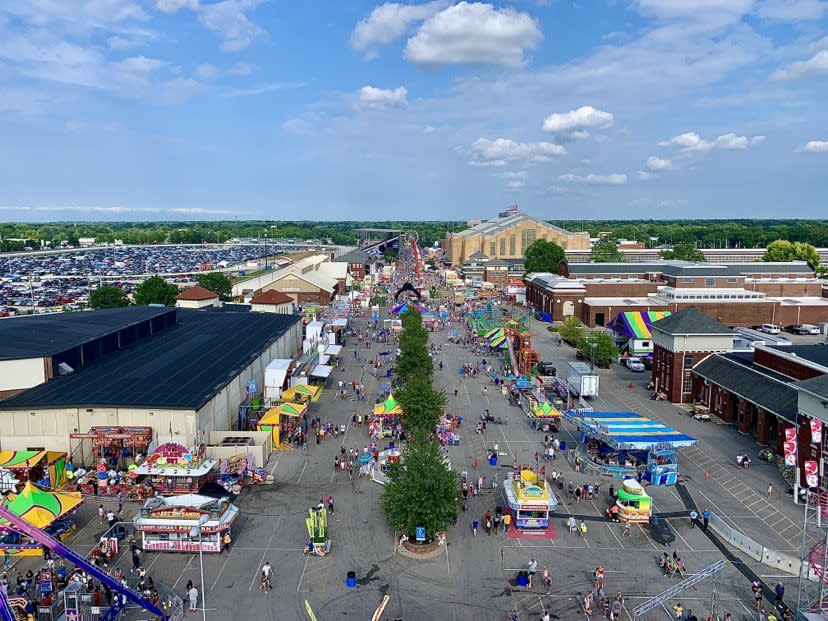 Admittedly not big thrill-riders; we beeline instead to the traditional Ferris wheel on the midway. From the top of the rotation, you can see all the way to downtown Indianapolis and get a spectacular vantage point of the entire fairgrounds. The Sleep Number Skyride provides another nice break from walking, along with a bird's-eye view of the tractor parade if you time your ticket just right.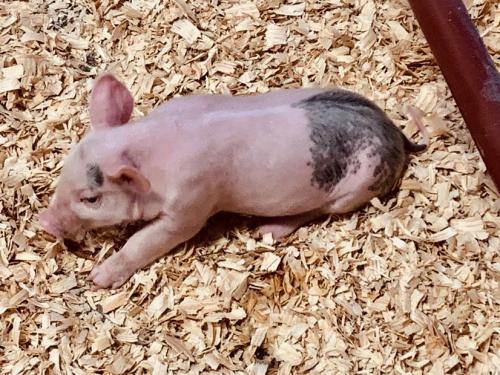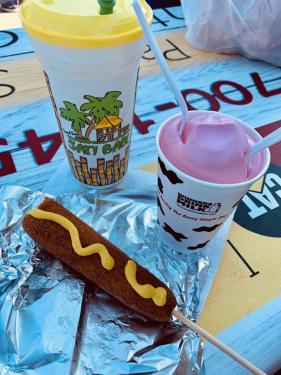 Among the menagerie of farm animals on display, we're particularly fond of the oh-so-cute baby pigs in the livestock pavilion and recommend springing for a cup of carrots to feed the goats behind the DNR building.
Fair food-wise, my teen adores Sati Babi's sweet and savory pork kebabs washed down with a lemon shakeup. I prefer a classic corndog and a strawberry milkshake from the Dairy Bar. We usually split an order of crispy ribbon fries and grabbed a bag of cotton candy to enjoy on our walk back to the car at the end of our visit.
Last year, we decided to get henna tattoos for the first time, and we liked them so much we've vowed to add the experience to our must-do State Fair opening day lineup from here on out.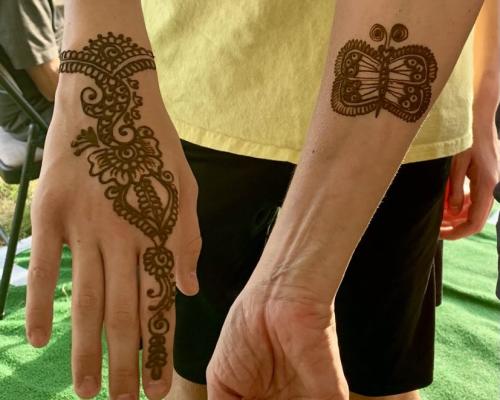 We like to time our visit for late afternoon into early evening so we can watch the neon lights come on. The sunrise hot air balloon race that kicks off the fair at 6:45 a.m. is a little early for us. The no-less-magical Hot Air Balloon Night Glow at 9 p.m. on opening day, however, is just our speed.
Oh sure, we'll make it back out another day to explore what's new. (The "Illuminate!" custom light exhibit in Expo Hall and the Swifty Swine racing pigs sound particularly intriguing.) And we'll also mark our calendar to attend at least one concert at the Hoosier Lottery Free Stage. But for opening day, we'll stick with what we know and love best about this wholesome annual Hoosier event.
The 2023 Indiana State Fair runs July 28 through Aug. 20 (closed Mondays and Tuesdays). For more information, visit indianastatefair.com.