Now in its fourth exhibition cycle, Exhibit Columbus 2023, "Public by Design," kicks off August 26, featuring 13 inspirational pieces of public art that will remain on display through November 26, 2023.
Blending elements of art, design and the architecture that this mid-sized Hoosier city is so well-known for, the initiative provides an opportunity for participants to gain exposure and showcase their skills through their creations of site-responsive installations. Best of all, everything is free to view, explore and interact with.
"We are really excited to celebrate the collaboration between the Columbus community and designers that build a new sense of belonging and connections downtown," said the six Curatorial Partners. "This exhibition is about revitalization and imagination with a commitment to equity, beauty, and joy while creating new forms of public space."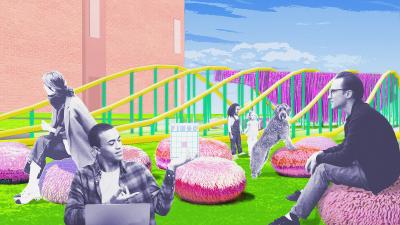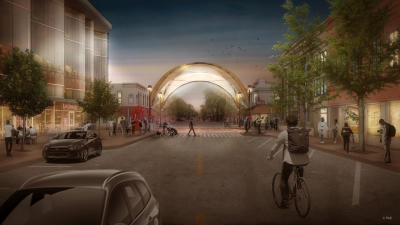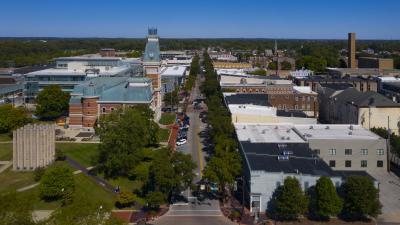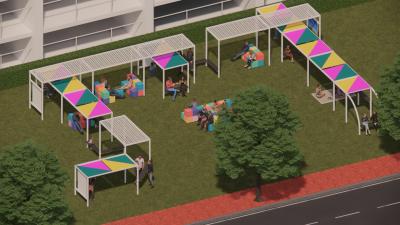 This year's international roster of participants includes four J. Irwin and Xenia S. Miller Prize recipients, seven University Research Design Fellows from across the country and a high school design team.
"This exhibition shows how working together in the public realm with art and architecture allows us to achieve a purpose much greater than we can do alone," said Richard McCoy, the Executive Director of Landmark Columbus Foundation. "Our Curatorial Team has taken a unique approach to get here, one that combines deep connections within our community with international expertise to shepherd this exhibition into existence."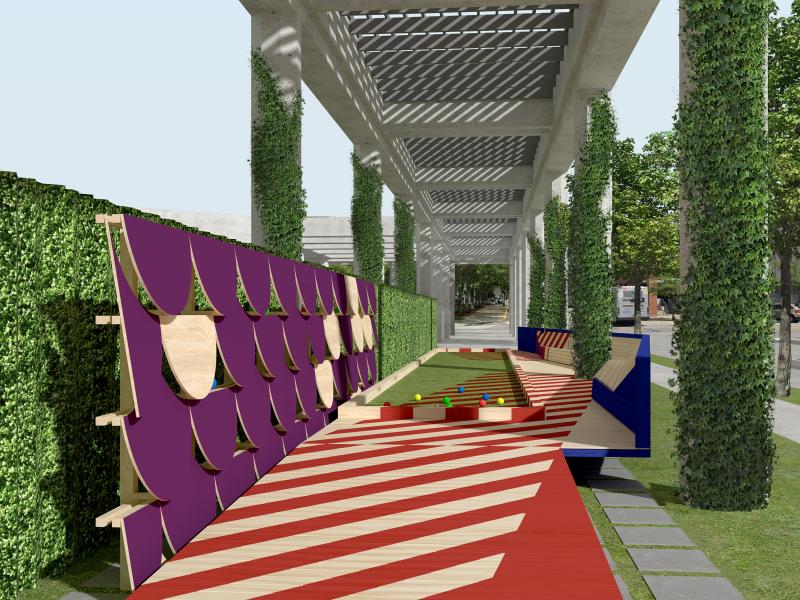 It's easy to experience Exhibit Columbus — simply grab a map or stop by the Visitor's Center and start walking! Signage details more information about each piece as you go. It's a great family-friendly activity for a morning or afternoon, especially if you tack on a stop at Zaharako's Ice Cream Parlor…
Exhibit Columbus is a program of the Landmark Columbus Foundation. For more information, visit exhibitcolumbus.org.