Last year I visited Fair Oaks Farms with my family and you can learn all about the educational experience they offer here. But when I heard earlier this year that they were opening a new restaurant - The Farmhouse Restaurant - I knew I had to make a trip back.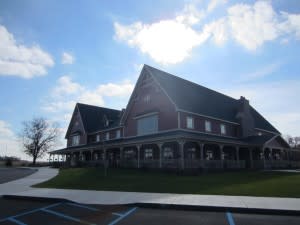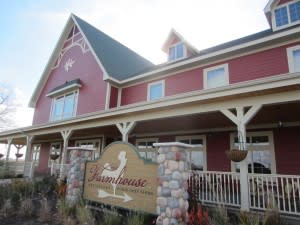 I had a meeting there last week and made sure to time it just right so I could have lunch at the restaurant and it did not disappoint.
The menu made my task a bit difficult ...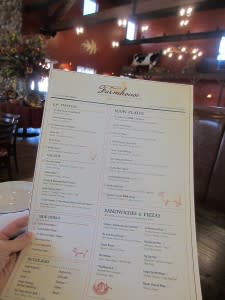 But at least I could enjoy the beautiful atmosphere while I made up my mind ...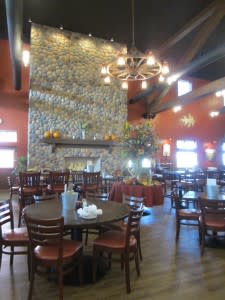 After contemplating for a bit I decided on the Pig Sty Pizza with a side of garlic mashed potatoes.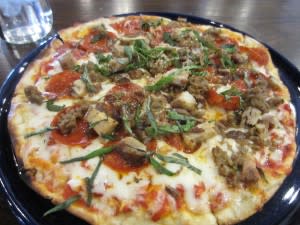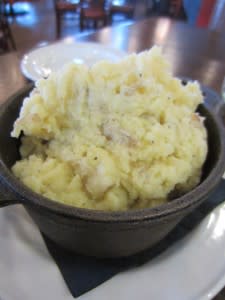 YUMMY!
I was too full to order dessert, but suffice it to say they have some mouth watering options.
I did however roam next door to check out the Market and Bakery.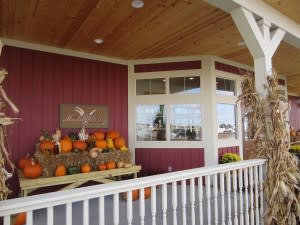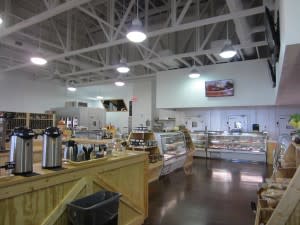 I often remind people driving from Indy to Chicago to make this a pit stop, but the more time I spend there, the more I'm reminded of just ALL there is to do here. Educational experiences, great fun, tasty food and a gift shop. Better plan for more than just a pit stop!
Fair Oaks Farms in Northern Indiana. Check it out.