Visits to the Southern Indiana resort partnership of French Lick Springs Hotel and West Baden Springs Hotel are restful and rejuvenating any time of the year, but take on an special glow at the holidays that's nothing short of magical.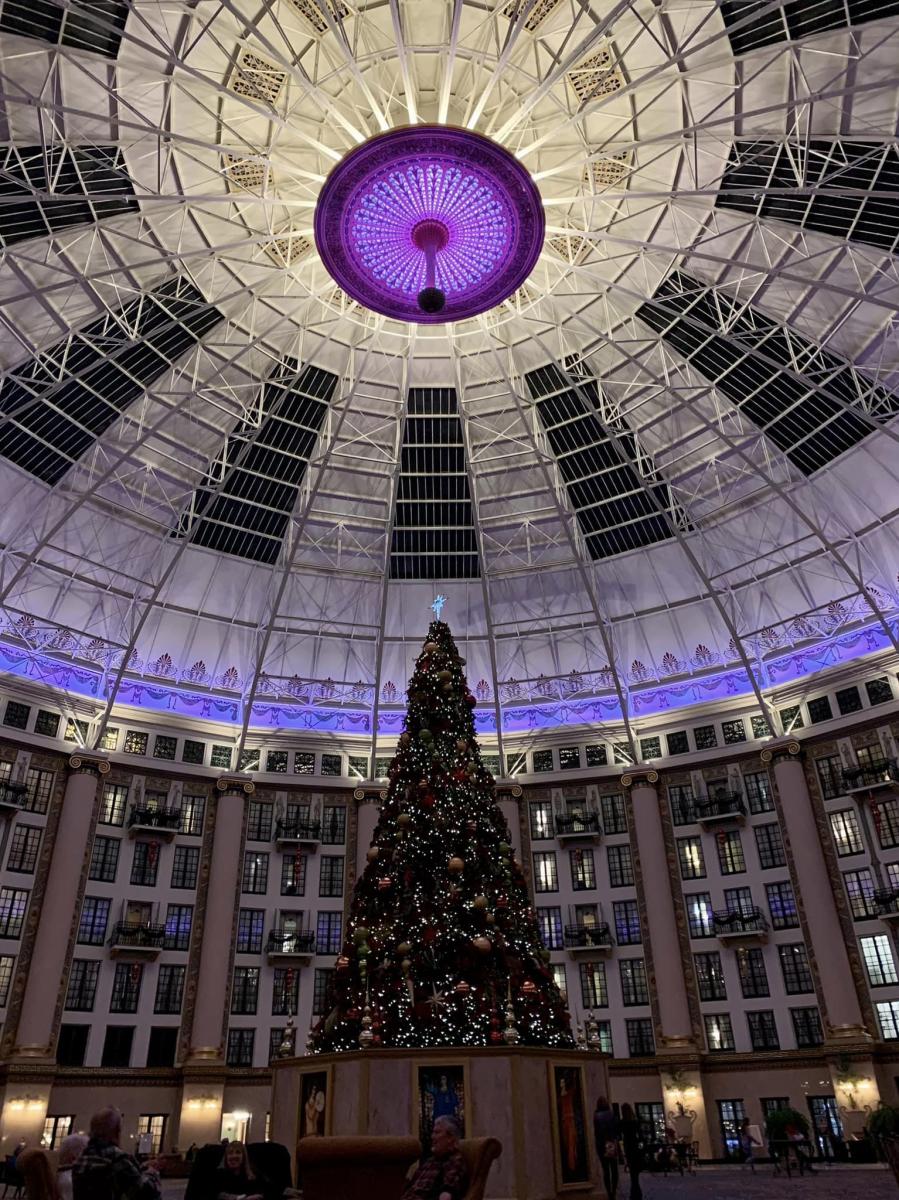 The natural mineral springs that run underground through Orange County have long served as the hotels' claims to fame, at one time believed to heal everything from depression to diabetes. When the French Lick property launched in 1845 with West Baden following a decade later, folks came from all around to "take the waters."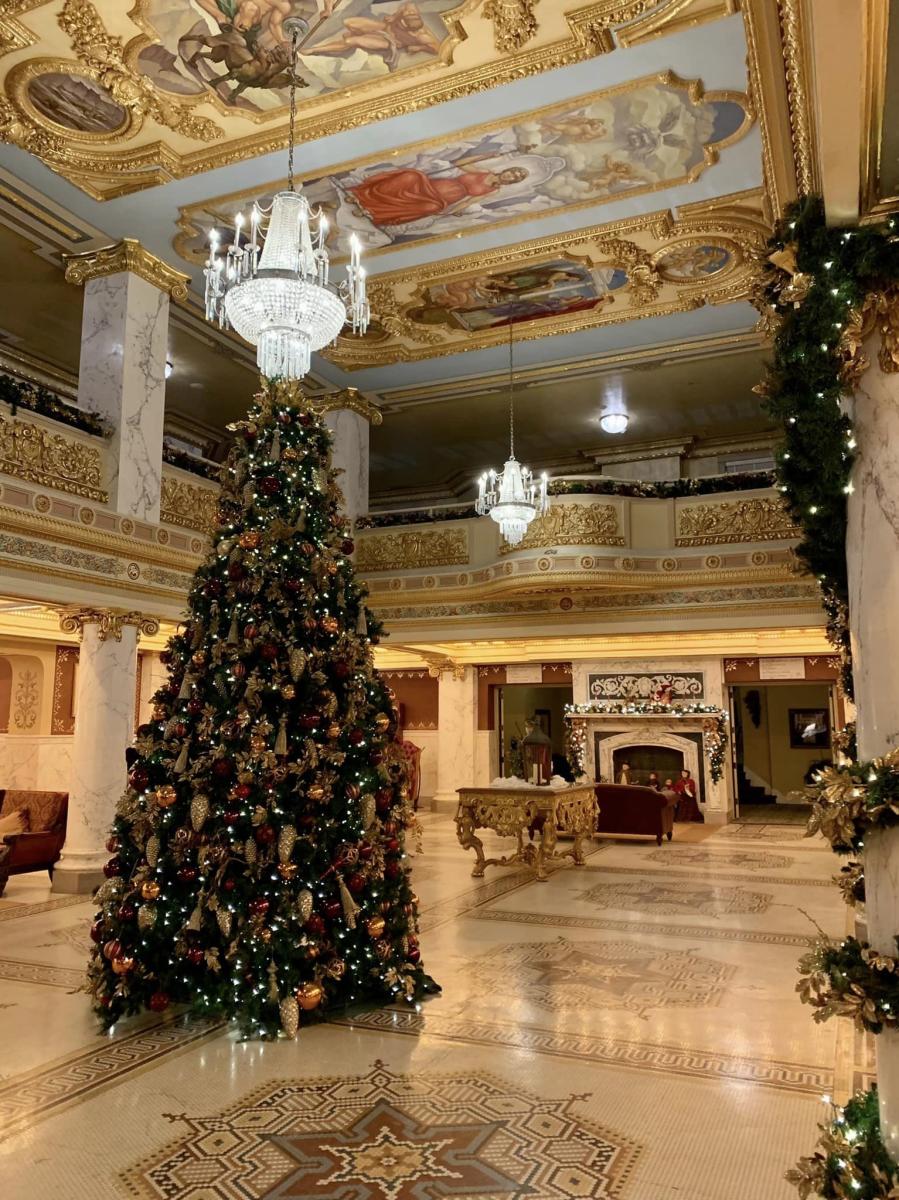 The French Lick Springs Hotel has operated continually since its opening, hosting an impressive roster of celebrities, politicians and, rumor has it, even the occasional gangster. West Baden is another story, surviving fire, the Great Depression, and severe neglect before finally falling into ultimate disrepair and shutting its doors in the 1980s. Happily, Indiana Landmarks stepped in to save the storied site during the 1990s, and with more than $500 million in backing from Bloomington-based Cook Group Inc., was able to restore the property to its former grandeur, reopening in 2007.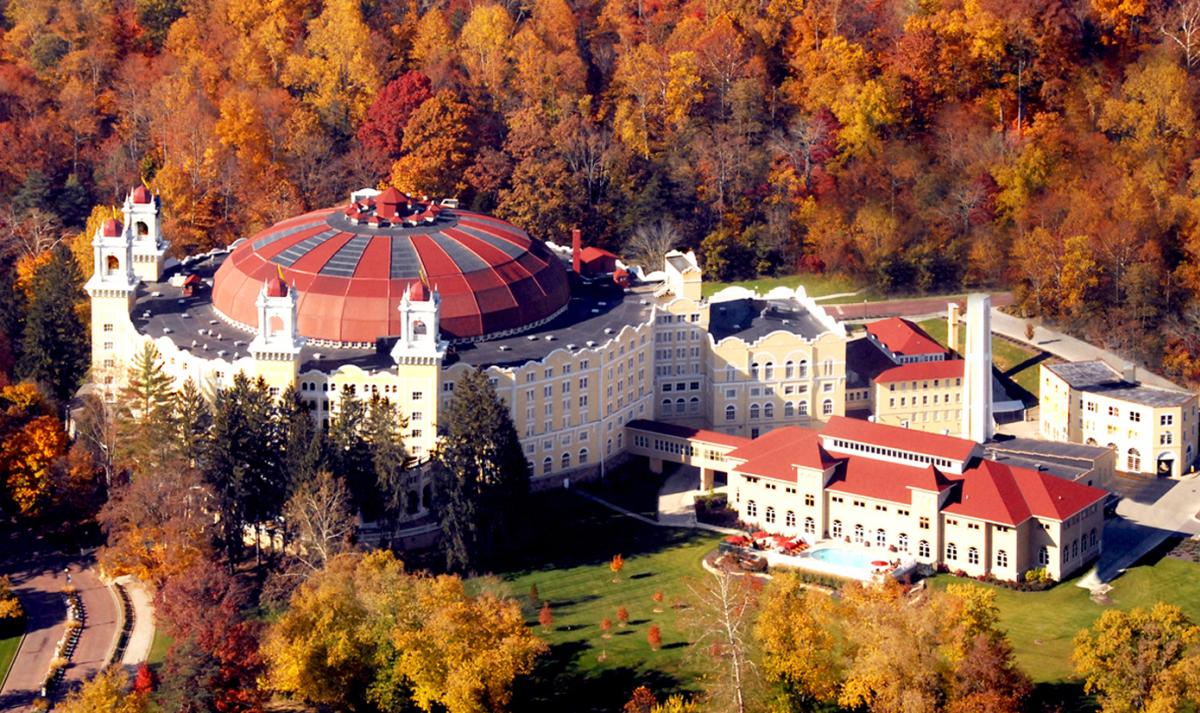 West Baden's six-story, big-top dome makes a breathtaking first impression from the approach on S.R. 56, setting the stage for stays steeped in opulent grandeur. Ballard's in the Atrium serves lunch and dinner enhanced by the spectacular interior, and visitors are always welcome to grab a seat in any of the cozy chair arrangements scattered throughout the space to relax and admire the view.
At Christmas time, a soaring tree anchors the airy atrium, and a nightly light show set to piano music dazzles from the upper dome. Likewise, the gold-gilded French Lick hotel wows on its own merits with plenty of holiday finery and an outdoor light show in the evenings, as well as a casino, a live concert venue, a bowling alley, and an arcade.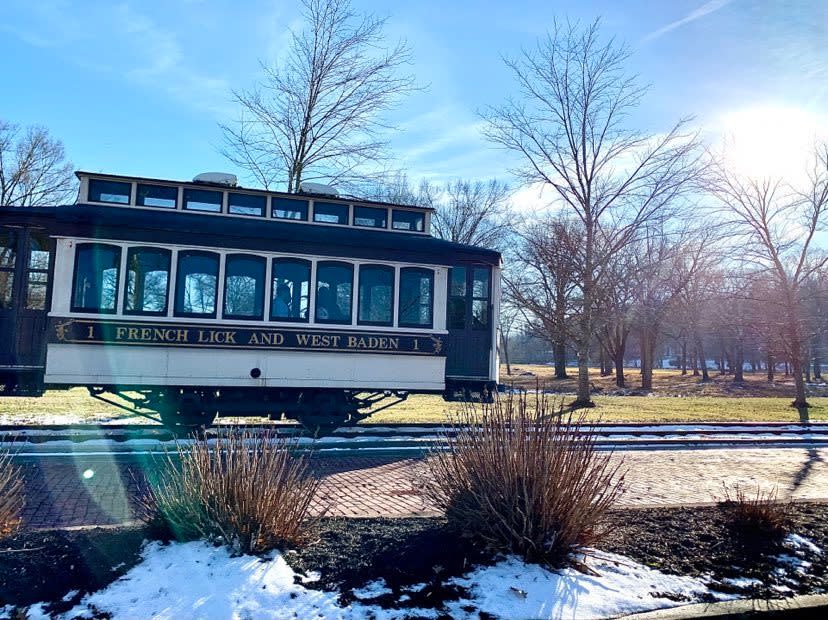 Hotel guests at either property enjoy access to both, with a free trolley service running the mile-long path between the two (and also to other drop-off/pick-up points throughout French Lick) 24/7. Each hotel boasts its own indoor and seasonal outdoor swimming pools; shops and boutiques; and an on-site spa where guests can still enjoy mineral baths in addition to a full menu of massages, facials, and other services.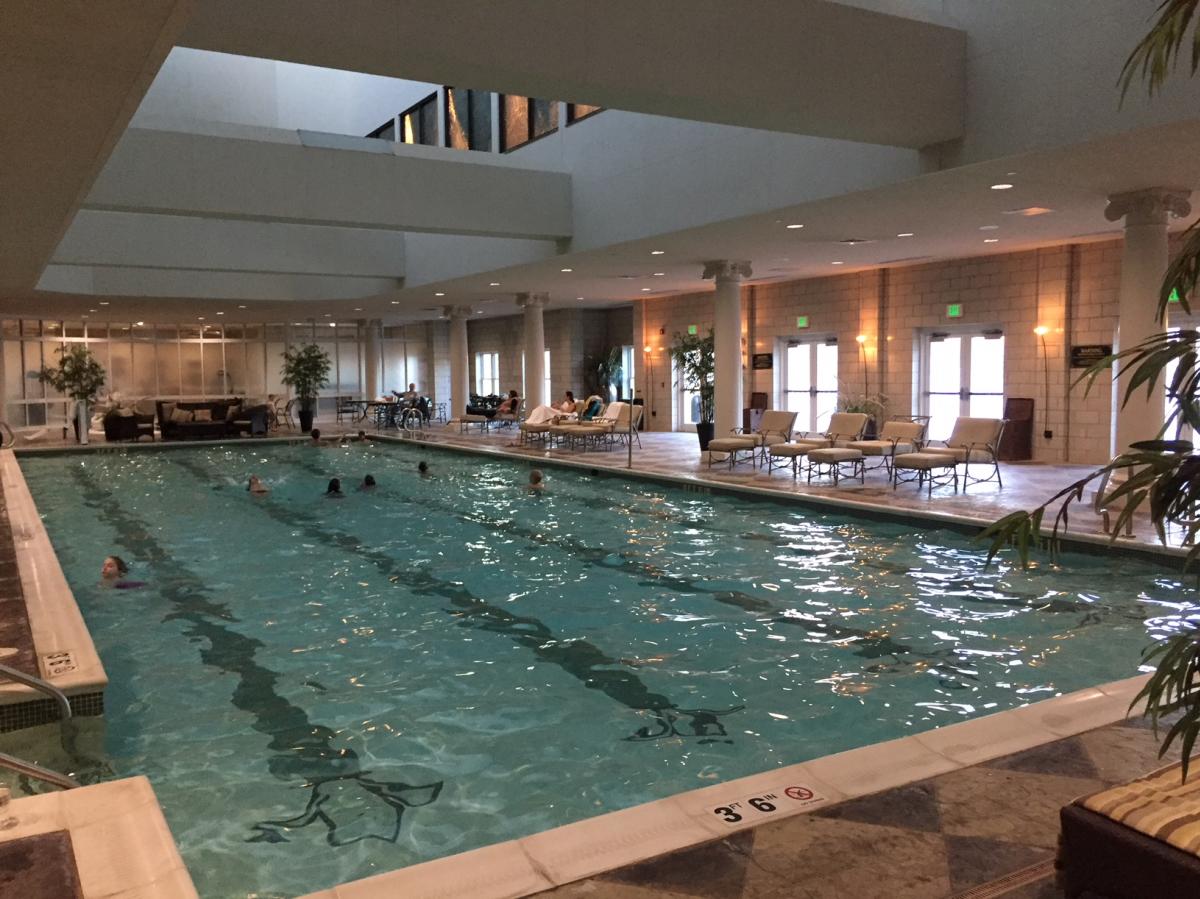 Historic walking tours of the hotels led by Indiana Landmarks docents are a good way to get the lay of the land, full of intriguing backstories, trivia, and fun facts. For recreation, the Pete Dye-designed golf course appeals to duffers, and the West Baden Stables accommodate horseback riding as long as temperatures stay above freezing and the trails aren't icy. Winter hikes are another appealing option for visitors who want to take in some fresh air along with the natural Southern Indiana scenery.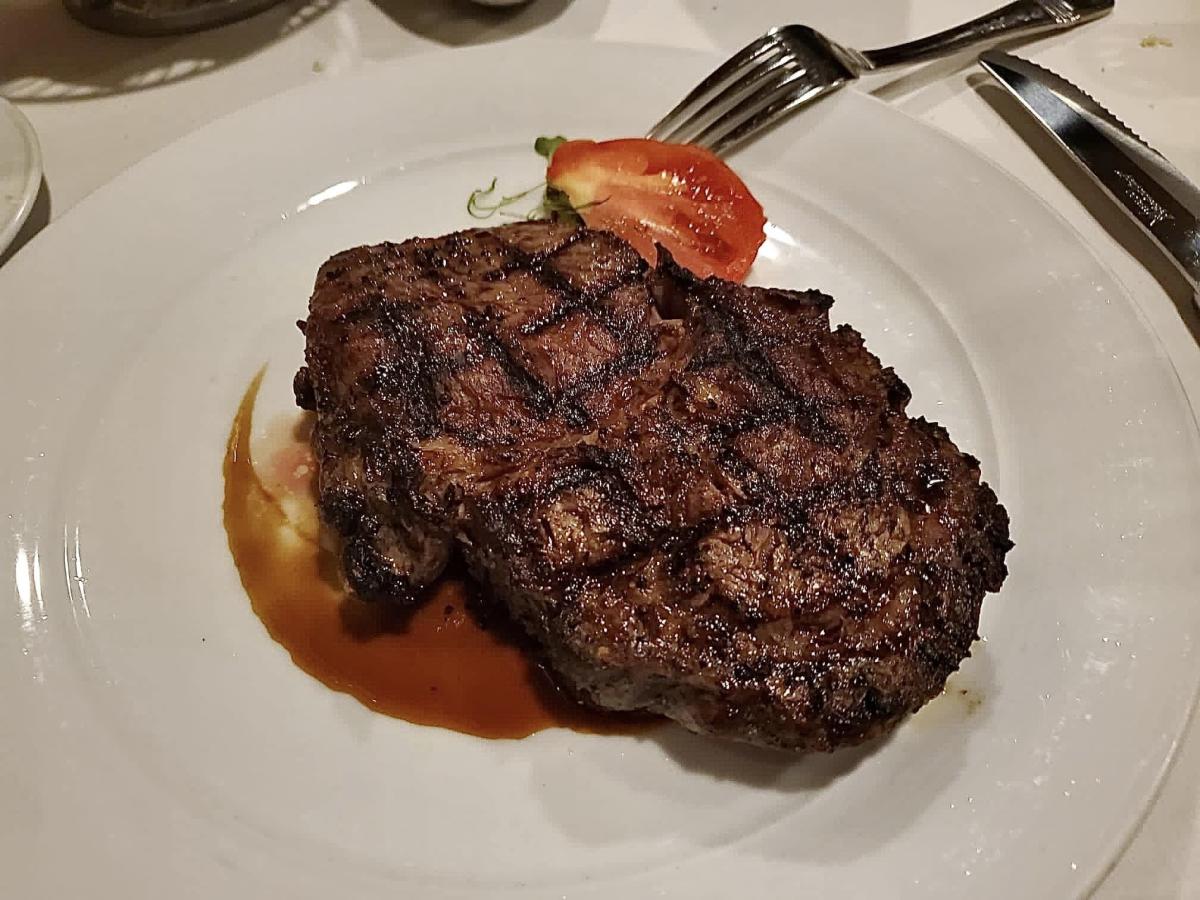 Amid a selection of café fare, ice cream, pizza, and bar food, 1875: The Steakhouse at French Lick is a true standout. Fine dining at its best, this special occasion = worthy eatery delivers outstanding food, service, and ambiance. Make a reservation early, and don't miss the signature French Lick Manhattan, an award-winning bourbon cocktail with a crushed candied-almond rim.
Keep the glow going when you get back home with a viewing of "So Cold the River," a supernatural mystery/thriller based on the novel by Hoosier author Michael Koryta filmed here on location in 2020.
For more information, call 888-936-9360 or visit frenchlick.com.