Yes, you read correctly ... there is a shrimp farm in Indiana and I found it FASCINATING.
I had the privilege to visit Fowler, Indiana (about 40 minutes northwest of Lafayette) and tour the RDM Shrimp Farm.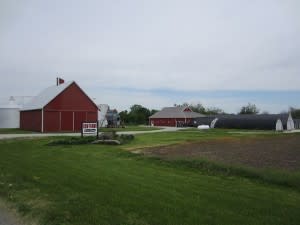 We spent about an hour with one of the owners, Karlanea Brown. She knows her stuff. She had no background in shrimp, but found herself in the middle of a shrimp business just over five years ago. Now she is considered one of the experts in the business and respected throughout the country and spends time teaching what she has learned to other future shrimp farmers around the world.
RDM gets their pls (post larval) from Florida and spends the next 30 days treating them like infants - regular feedings (even in the middle of the night) to help them survive. This picture is the "nursery" portion of the farm.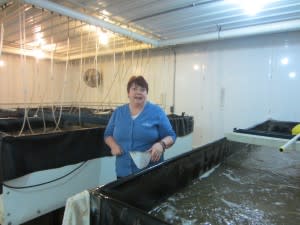 They then transfer the shrimp to intermediate tanks for the next two months while monitoring their feeding and environment.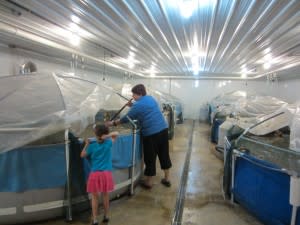 The final move takes them to grow out tanks where they also stay for two months.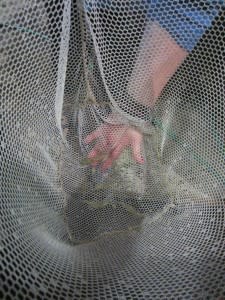 The end product - the freshest shrimp you can buy in over 600 miles.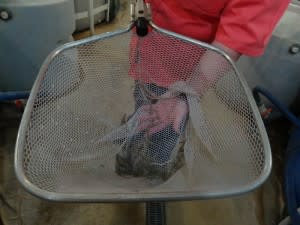 This was one of the most unique places I've been in the state. I had no idea what went into shrimp farming and NO idea I'd find a farm in Indiana (it was the third one in the country!). So, if you find yourself around Lafayette, take the time to visit RDM Shrimp Farm. Not only will you be educated, but you may just leave with some fresh shrimp!
Fore more info on other attractions in the area, be sure and Visit Lafayette-West Lafayette.