Indiana's farmers produce food for the world, so it is only natural that city dwellers are curious to get a taste of rural life! These four Indiana destinations each give visitors an incredible small farm experience.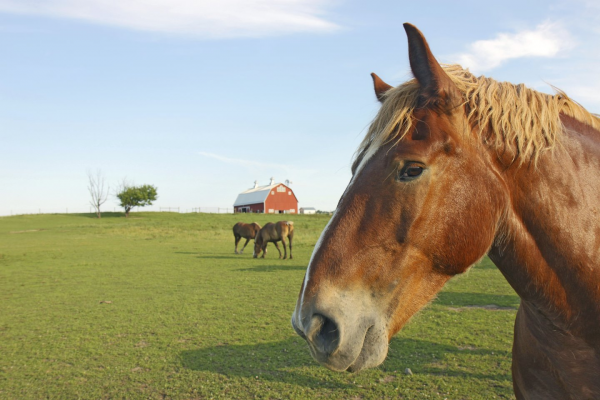 3534 Prophetstown Rd., Battle Ground; 765-567-4700; prophetstown.org
See and do: With a focus on sustainability, homesteading, heirloom gardening and farm-to-table fare, this 95-acre site on land leased from Prophetstown State Park near Lafayette takes visitors back in time to see how typical Indiana farms operated in the 1920s.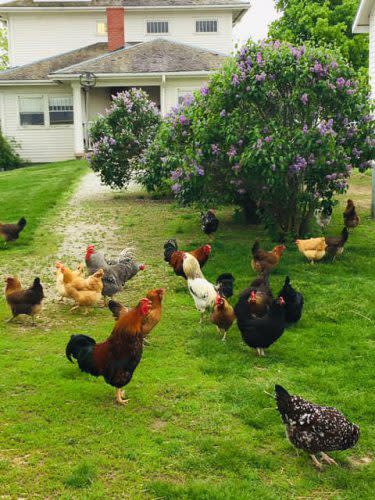 For the kids: This working farm lets little ones participate in daily chores like feeding the animals, gardening and gathering eggs. Say hi to Bojangles and Hope, miniature horses who arrived on the farm by way of Indiana Horse Rescue.
For the adults: The grown-ups in the group will appreciate opportunities to learn about beekeeping, canning, seed saving, sheep shearing and other activities through a schedule of workshops, demonstrations and events.
Take it home:  Pop into the Gibson Farmhouse to browse a selection of farm-fresh eggs, Berkshire pork, Hereford beef and seasonal produce.
Cook's Bison Ranch
5645 East 600 South, Wolcottville; 866-382-2356; cooksbisonranch.com
See and do: The mighty bison reign supreme on this wide-open northern Indiana spread. Partly inspired by trips to Yellowstone National Park in Wyoming, third-generation owner Peter Cook launched the ranching operation with just 30 head of bison in 1998. Today, the family tends to more than 500 animals.
For the kids: Covered wagon tours pull right up into the herd, where kids can help hand-feed the bison as they learn about what it takes to raise and ranch these majestic animals. An add-on lunch option provides the chance to sample a buffalo burger or brat.
For the adults: Chuckwagon-style lunches and dinners deliver a look at the ranch followed by a down-home feast of roast bison and classic barbecue fixings served up in the barn.
Take it home:  The gift shop sells bison meat and jerky, along with other bison-related items and accessories.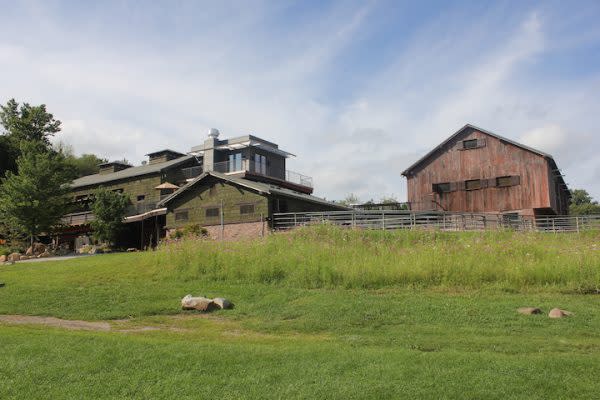 9101 Moore Rd., Zionsville; 317-733-1700; traderspointcreamery.com
See and do: Sitting pretty on 130 bucolic acres just northwest of Indianapolis, Traders Point holds the title of first USDA-certified organic dairy farm in Indiana. Guided tours illustrate how milk gets from the grass to the glass, and a scenic 1.5-mile hiking trail winds through the fields skirting Eagle Creek.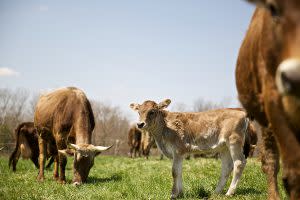 For the kids: Visitors of all ages are welcome to observe the activity each night in the milking parlor. Belly up to the Dairy Bar for ice cream, milkshakes, smoothies and other frosty treats.
For the adults: The Loft Restaurant proposes scrumptious lunch, dinner and Sunday brunch menus with an undeniable farm-to-fork flavor, along with live music on Friday nights.
Take it home: With cheeses, charcuterie, honey, crackers, jams, chocolates, baked goods, coffee and tea, the Farm Store holds all the makings of a perfect picnic.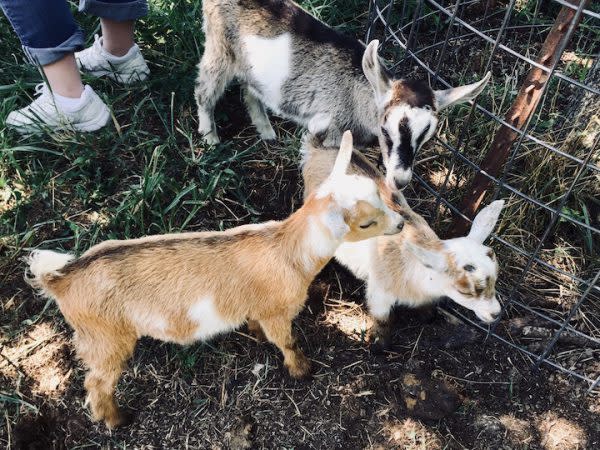 76 S. Lake Rd. North, Scottsburg; 812-752-0622; goatmilkstuff.com
See and do: Pit stop off I-65 in southern Indiana and pay a visit to the 200 resident goats — and chickens and rabbits — on this Grade-A goat dairy farm near Louisville. The 36-acre property includes three goat barns, a soap production facility, a milking parlor and edible treats for sale.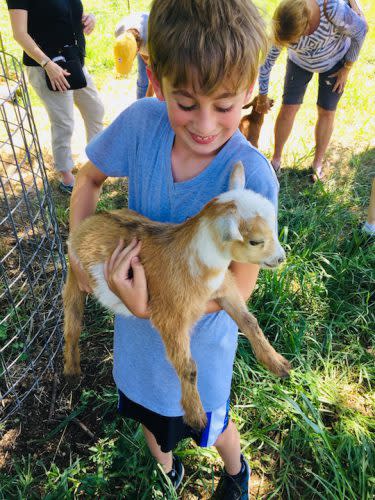 For the kids: Baby goat encounters let little guests coo and cuddle with the youngest, most adorable members of the herd. Helpful tips to keep in mind: Wear clothes you won't mind getting dirty and tie back long hair so it won't get chewed on.
For the adults: Get your "om" on with yoga classes held outdoors or in the barn as curious baby goats wander in and out while you hold your poses.
Take it home: The Farm Store carries a fragrant array of soaps, lotions, candles and skincare products; the Sweet Shop is where to find delicious gelato, milk, yogurt, fudge and other goodies.
Interested in more Agritourism experiences? Check out our Agritourism listings.