The weather's perfect for some fresh-air fun! Hit the trail and explore some of Indiana's best seasonal hiking territory.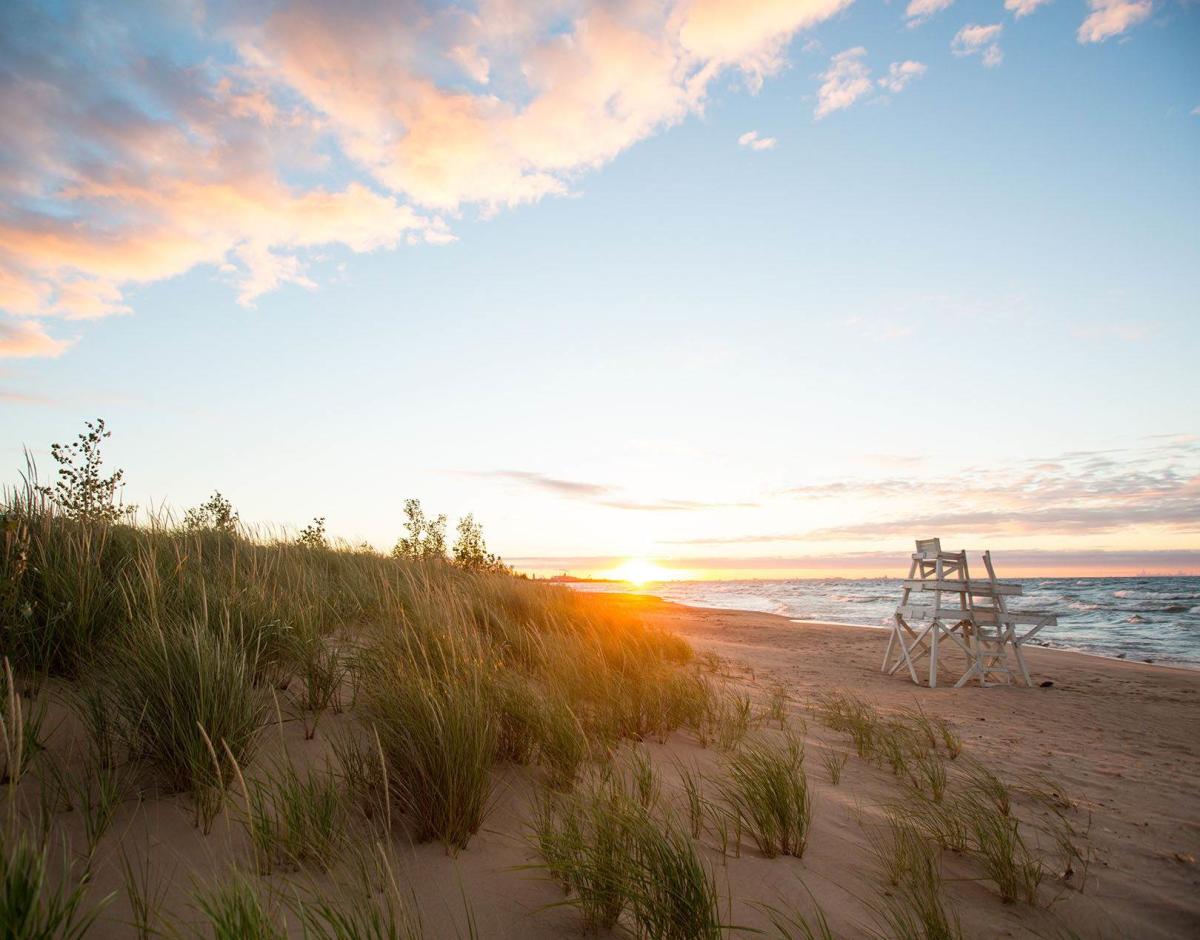 Trail 8 / Indiana Dunes State Park
Rugged / 1.5 miles
Trail 9 / Indiana Dunes State Park
Rugged / 3.75 miles
Sitting pretty on the shores of sparkling Lake Michigan within the recently designated Indiana Dunes National Park, this 2,000-acre Indiana state park proposes a lot of ground (and topography) to cover, from wetlands and black oak forest to marshes and the property's sandy centerpiece — the towering beachfront dunes themselves. Trail 8 accommodates the 3 Dune Challenge, a 1.5-mile calf-stretcher that scales 552 vertical feet in total elevation across Mt. Tom, Mt. Holden and Mt. Jackson, the three tallest dunes in the park. Complete it and you'll earn bragging rights, plus claim a free sticker at the nature center. Longer in length, Trail 9 offers some of the best vantage points of the lake — on a clear, calm day, you can see all the way across the water to the Chicago skyline. Take note of the Furnessville and Beach House blowout landmarks along the way, eroded sand dunes that have formed as a result of high-velocity winds that shapeshift the landscape into a rounded dome, burying any trees underneath. Don't forget the sunscreen!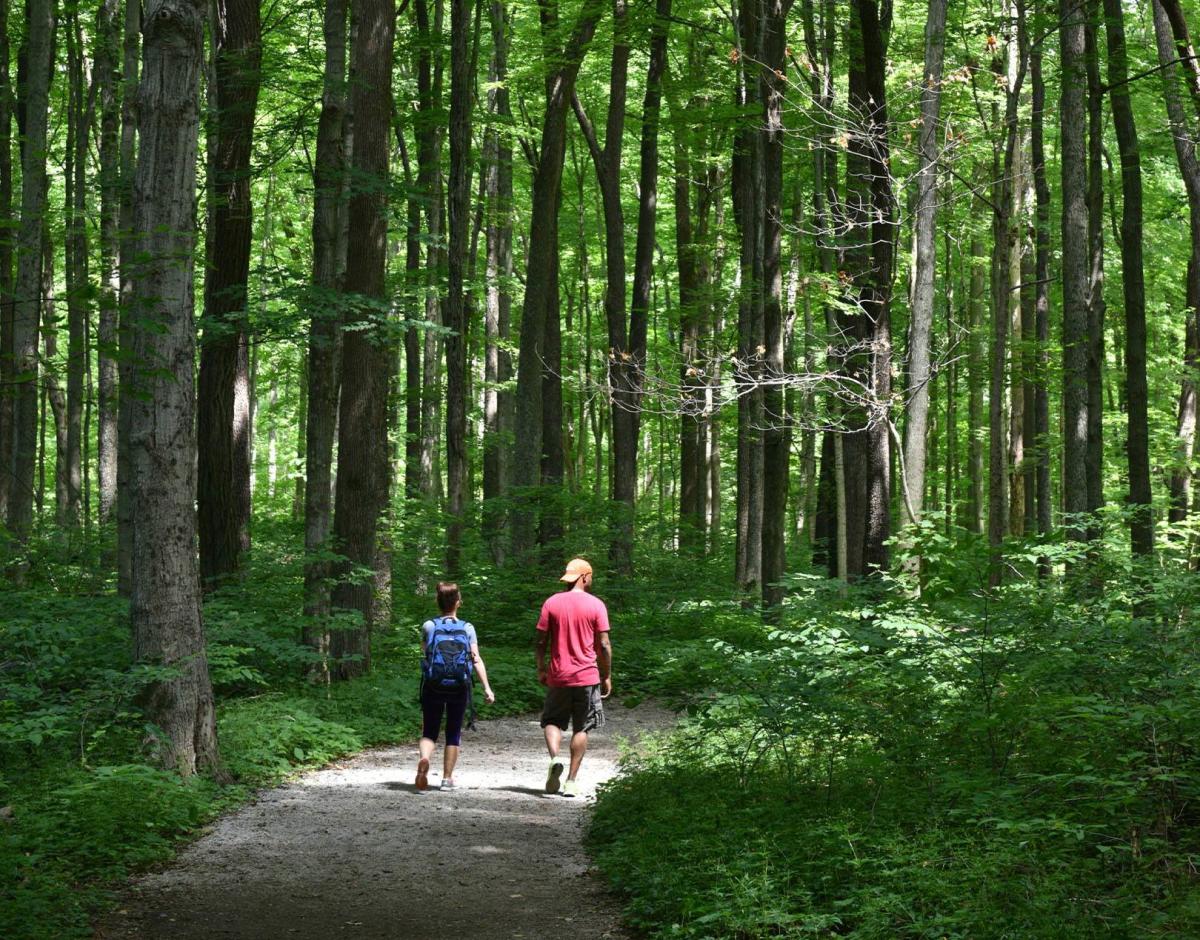 Trail 3 / McCormick's Creek State Park
Rugged / 0.8 miles
Challenge your leg muscles on this short but strenuous path, and you'll be rewarded with an immersive dip into the gorgeous natural scenery of Indiana's very first state park. Trail 3 steps off from the Canyon Inn, skirting along the territory's namesake channel with access to a pretty waterfall and the limestone canyon before it loops around to terminate at the Stoney Restroom. You'll want to pay close attention to the trail markers and be aware, that there are some stairs to contend with, but no bridges. High rain levels may render some sections of the creek temporarily inaccessible. Or heck, just go for it and get wet. A little creek stomping never hurt anyone wanting to cool off on a hot day.
Trail 1 / Versailles State Park
Difficult / 2.25 miles
Cutting through the idyllic rolling southern Indiana terrain and clocking in at nearly 6,000 acres, Versailles State Park ranks second in size only to its Brown County counterpart, offering visitors lots of wide-open spaces to move around in. Trail 1 (a.k.a. the Old Forest Trail) loops around the eastern bluff of Laughery Valley; jump on from Old Fire Tower Road or the Oak Grove picnic shelter to enjoy a mostly shaded path filled with wooded vistas and native trees that provide sanctuary for plentiful bird species. Use caution at the road crossings (especially if you've got young kids in tow), and keep your eyes peeled for wildlife sightings and the distinctive limestone sinkholes that punctuate the property.