In 1957, the Indiana General Assembly adopted the peony as the official state flower, besting the zinnia that had previously held the title since 1931. Originally native to China, these showy blossoms appear across the Hoosier state for a few glorious weeks each year between mid-May and early June.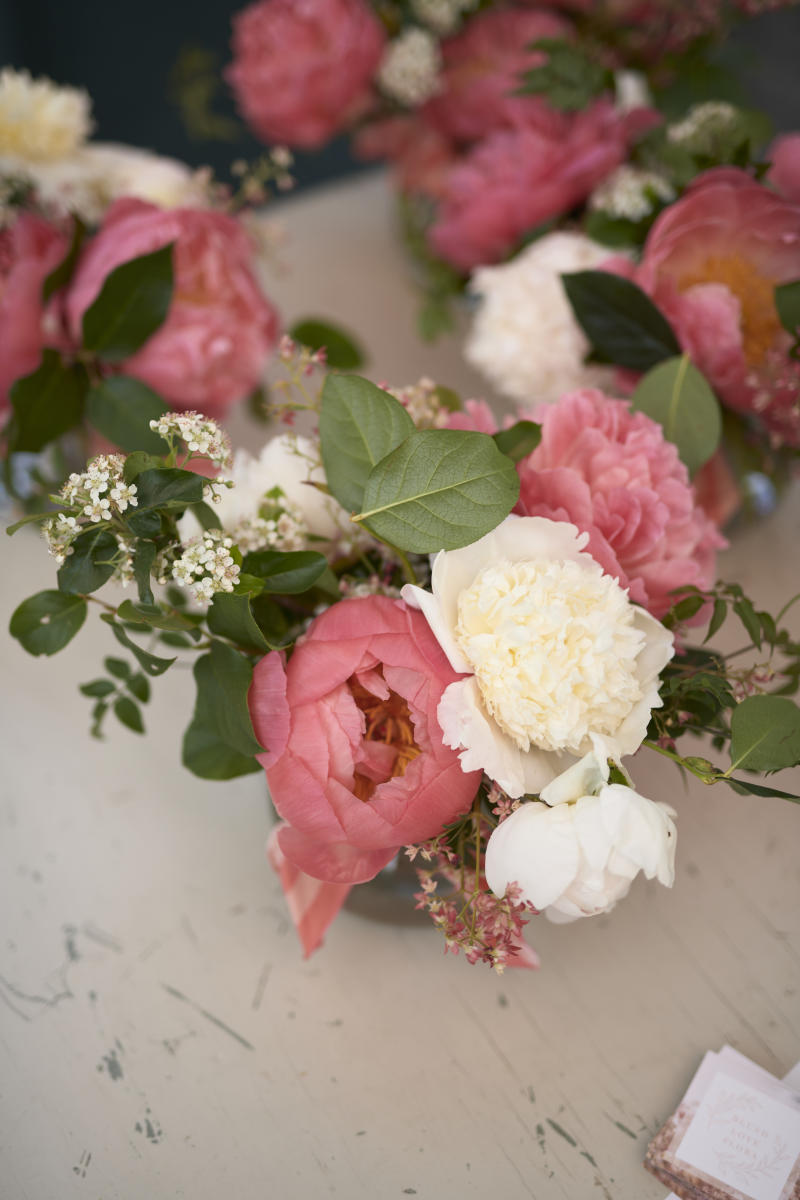 Kelly McVey has always been a fan, growing peonies with her sisters on a 10-acre plot in Cicero to sell at regional farmers' markets.
"We couldn't believe how many people would come up and tell us how the flower prompted great memories of their mothers and grandmothers," she says. "I began to wonder why we didn't celebrate it in a bigger way."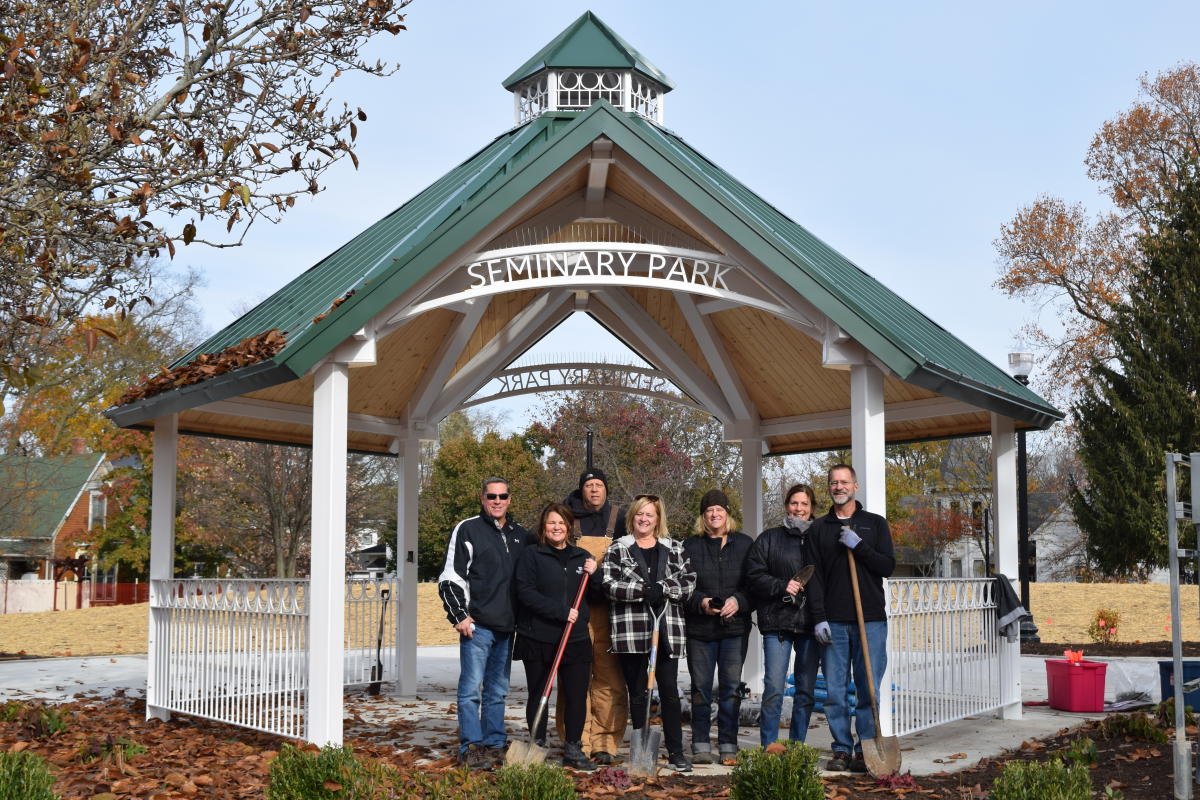 In the fall of 2019, Kelly convinced Noblesville Parks Director Brandon Bennett to purchase and plant 200 peony bushes as part of a Seminary Park renovation project, laying the groundwork for the Indiana Peony Festival to follow two years later. The inaugural 2021 event attracted over 10,000 attendees with floral installations, flowers for sale, craft vendors, food and drink, live music and other peony-themed activities.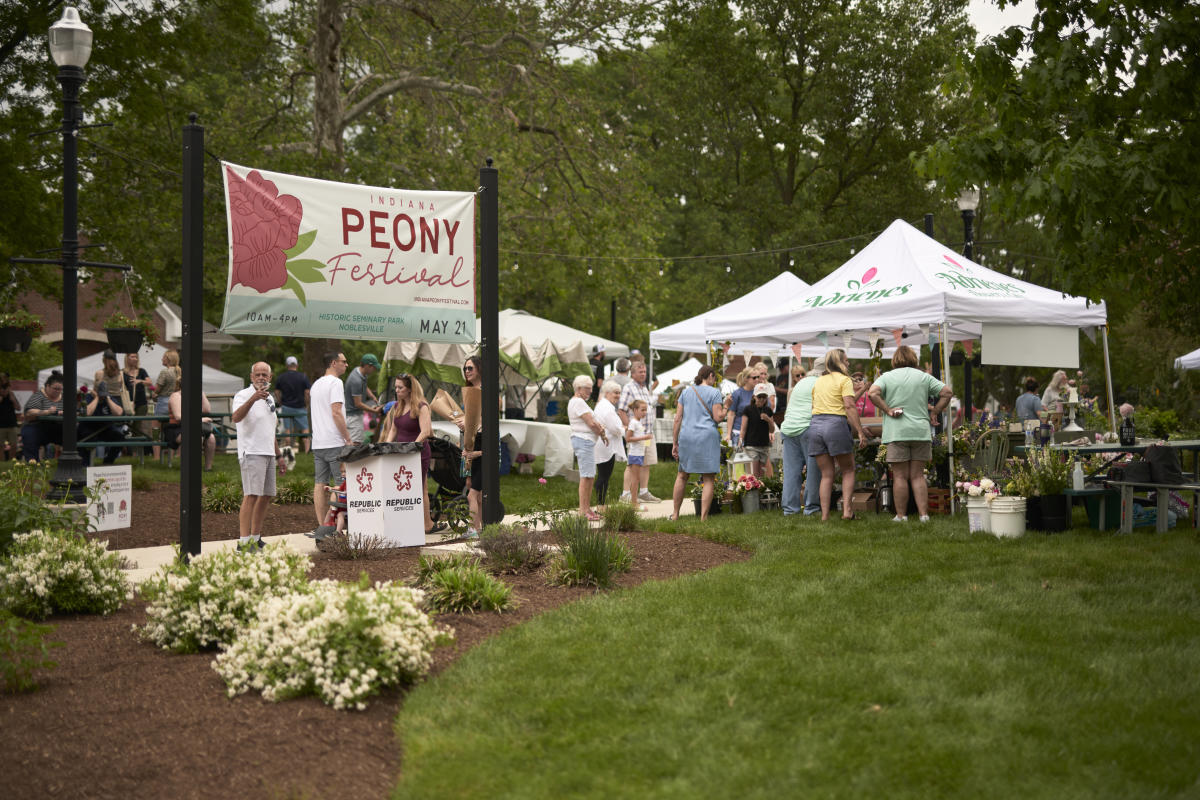 Now in its third year, the flower-forward shindig immerses Noblesville in all things peony the weekend before Memorial Day, leading Governor Eric Holcomb to declare the third Saturday of May as Indiana Peony Festival Day!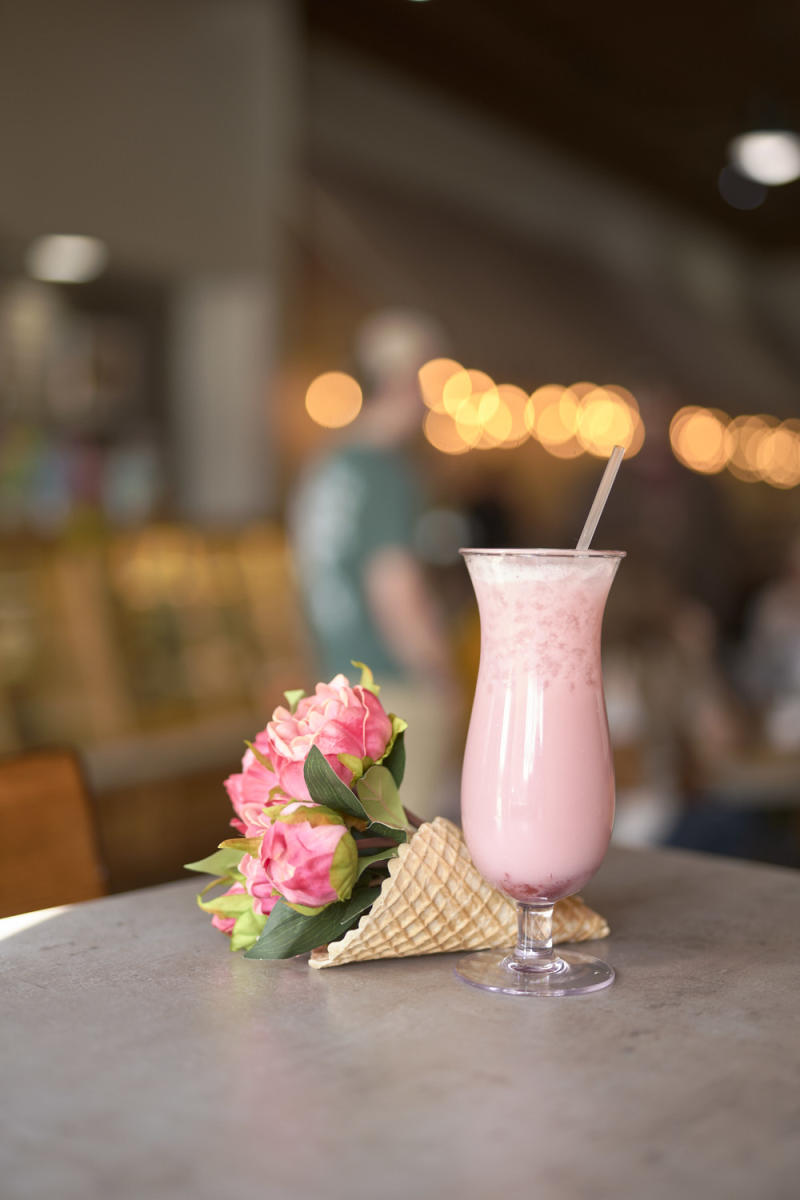 The ticketed VIPP (Very Important Peony People) "Peonies in the Park" gathering kicks off the festival on Friday night, providing an opportunity to enjoy tastings from downtown Noblesville restaurants, sip peony-inspired cocktails and meet the creative designers behind the Seminary Park floral installations. The main festival runs Saturday from 10 a.m. to 4 p.m. with "Brunch and Blooms" offerings in seven outdoor locations across historic downtown Noblesville.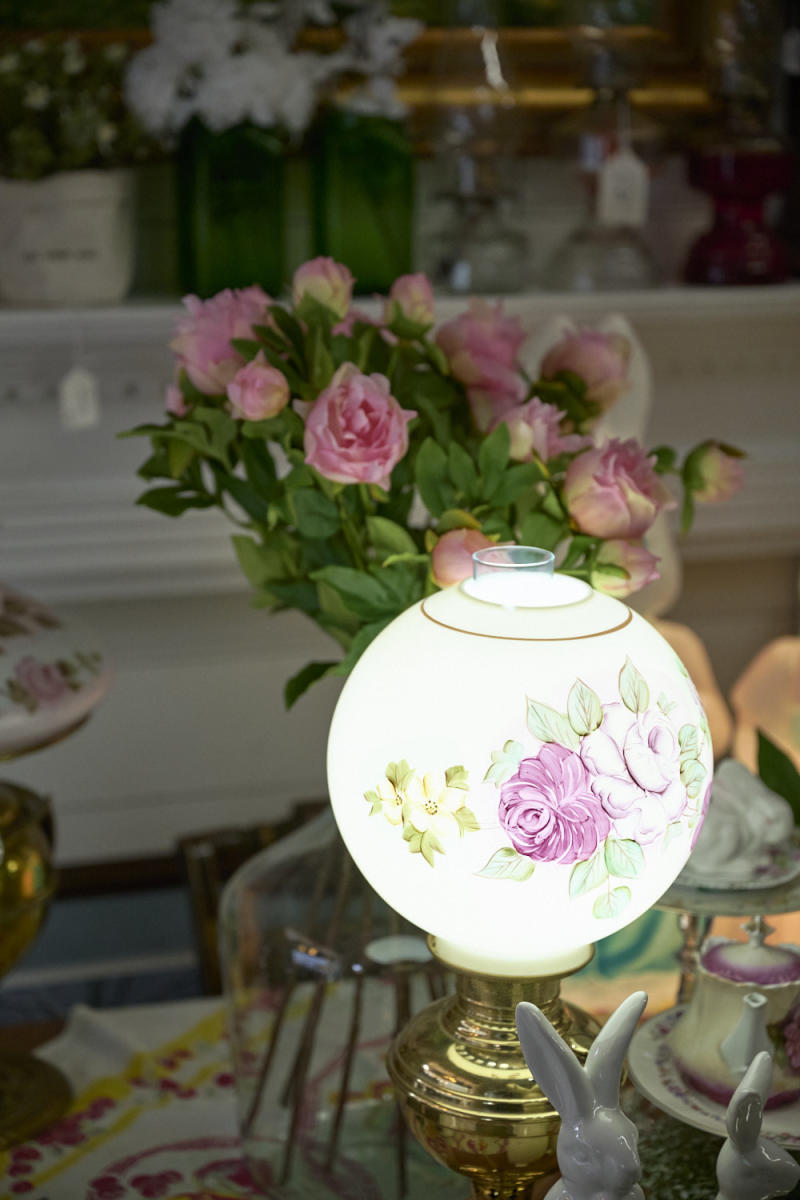 Other local stores also get into the act with a window decorating contest, special peony-related products and promotions. (While you're wandering around, make sure to seek out the four peony-adorned alleyways all dressed up specifically for the event.)
"Everything is located within a very walkable area," Kelly mentions. "Plan to come and get your peony plants and stems early; we'll have a huge variety, but they sell out quickly!"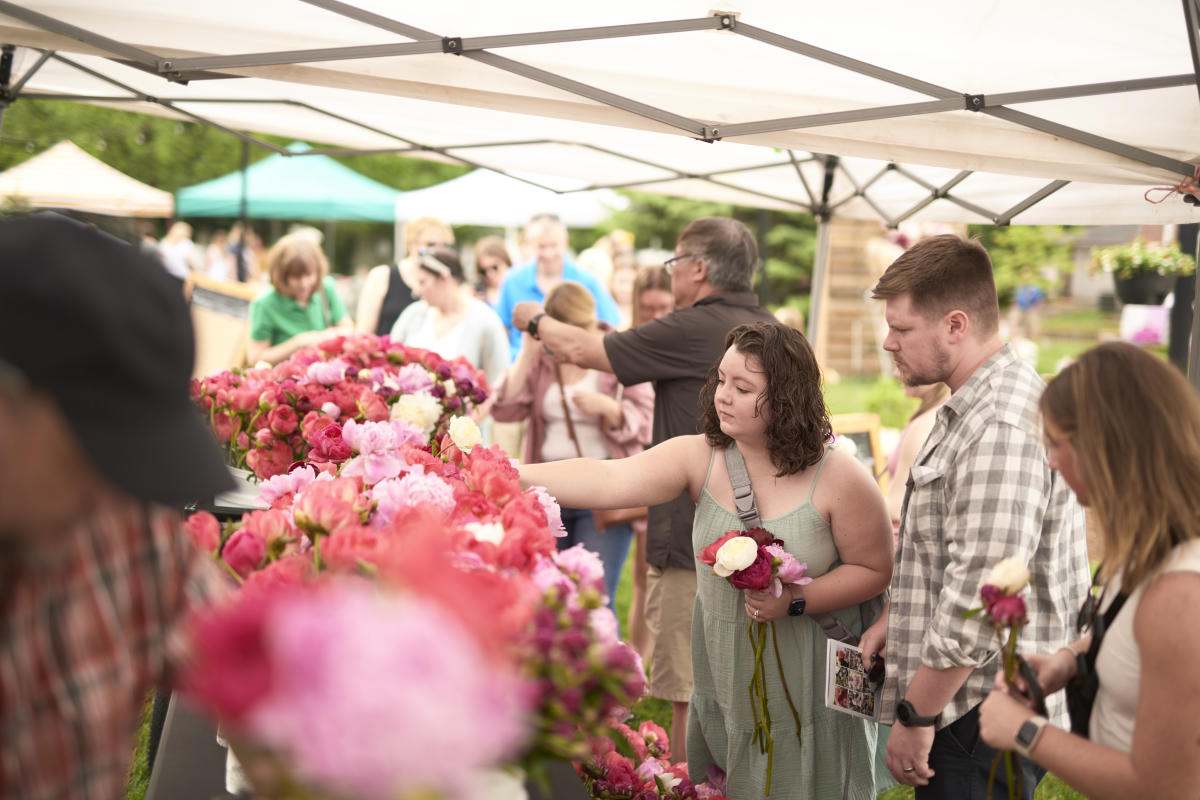 By inspiring beautification initiatives like the Indiana Peony Trail, individual home gardens and horticulture education, Kelly and her crew aim to keep the peony glow going all year.
For more information, visit indianapeonyfestival.com.