As pollinators, bees represent a crucial component of the national food chain, accounting for about $15 billion in added crop value according to the U.S. Food and Drug Administration. Now that spring has sprung in Indiana, these industrious insects are hard at work producing honey at rural farms and in urban hives. Here are just a few locations around the state where Hoosiers can learn more about the humble honeybee.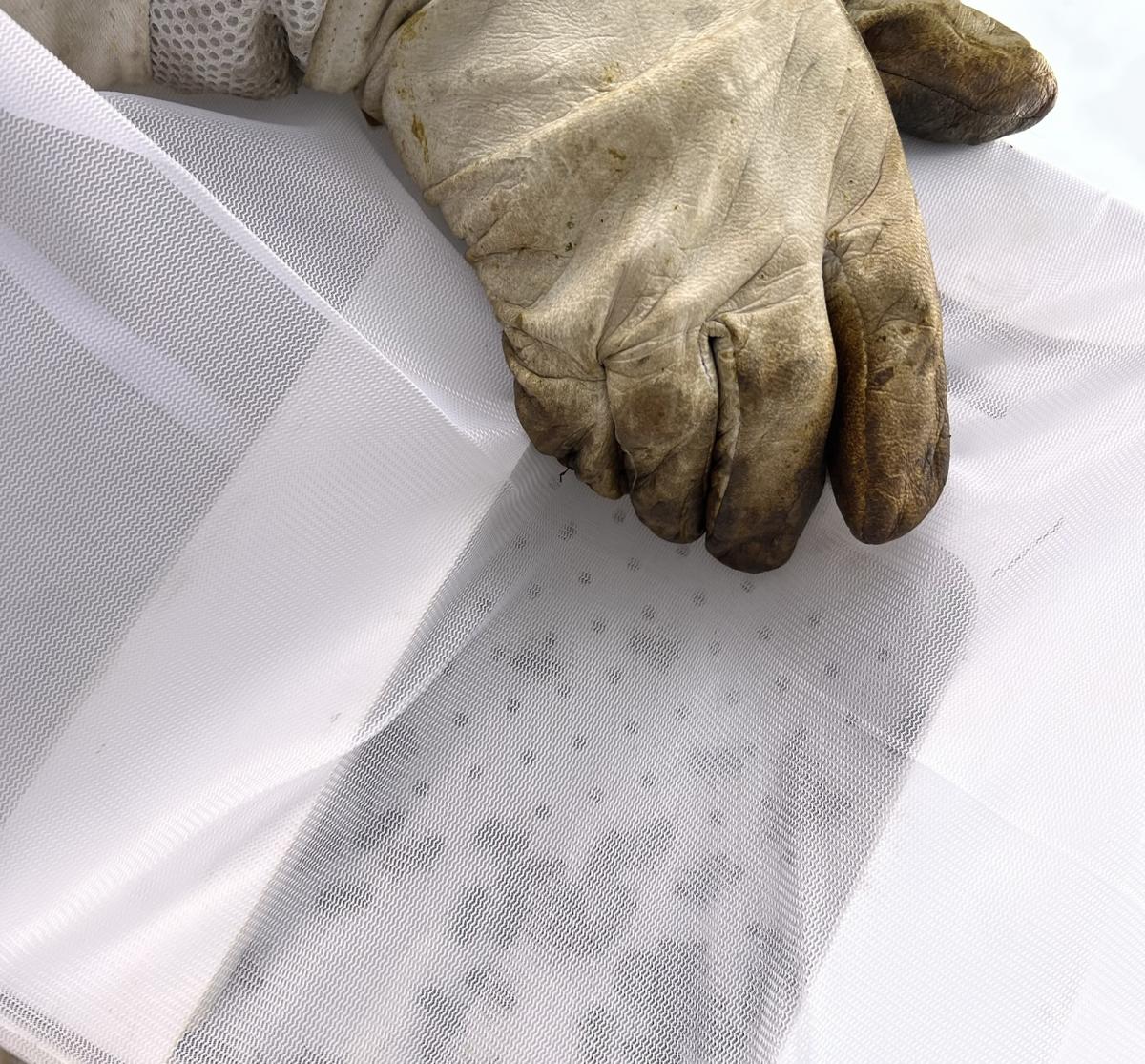 Hunter's Honey Farm in Martinsville has been making honey for more than 100 years to sell wholesale and through retail outlets including an on-site gift shop that also carries sweet and savory honey-based food items and beeswax products like candles, soaps and lip balm. Tours of the family-owned farm include a tasting of the wares.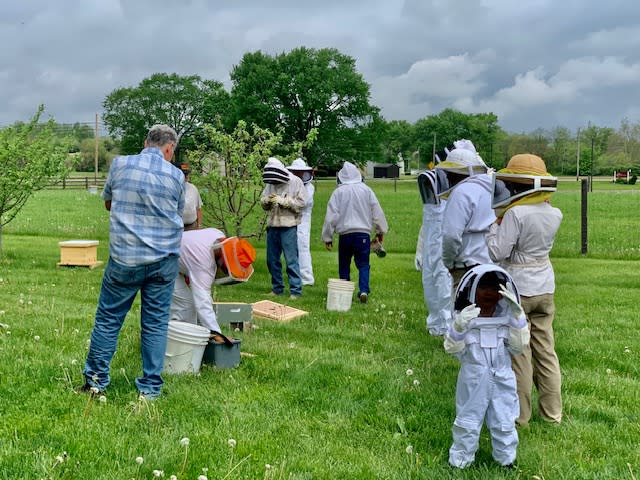 Four Leaf Honey Farm in Richmond opened in March to offer beekeeping equipment, resources, consultation, instructional classes, and of course, honey. Owner Lance Alexander comes from a long line of Wayne County beekeepers and now manages six apiaries of his own. Thirsty? Pick up a couple honey-based flavored sodas from the cooler while you're there.  
Family-owned and operated since 2008, Bastin's Honey Bee Farm in Knightstown is another one-stop resource for aspiring beekeepers with educational instruction and support, equipment, honey products, supplies and live bees.
Founded in Anderson by the late David Barrickman and now managed by his grandson Skyler Majors, Wildflower Ridge Honey sets up shop at Central Indiana farmers markets. Products are also available through a number of Indiana vendor partners.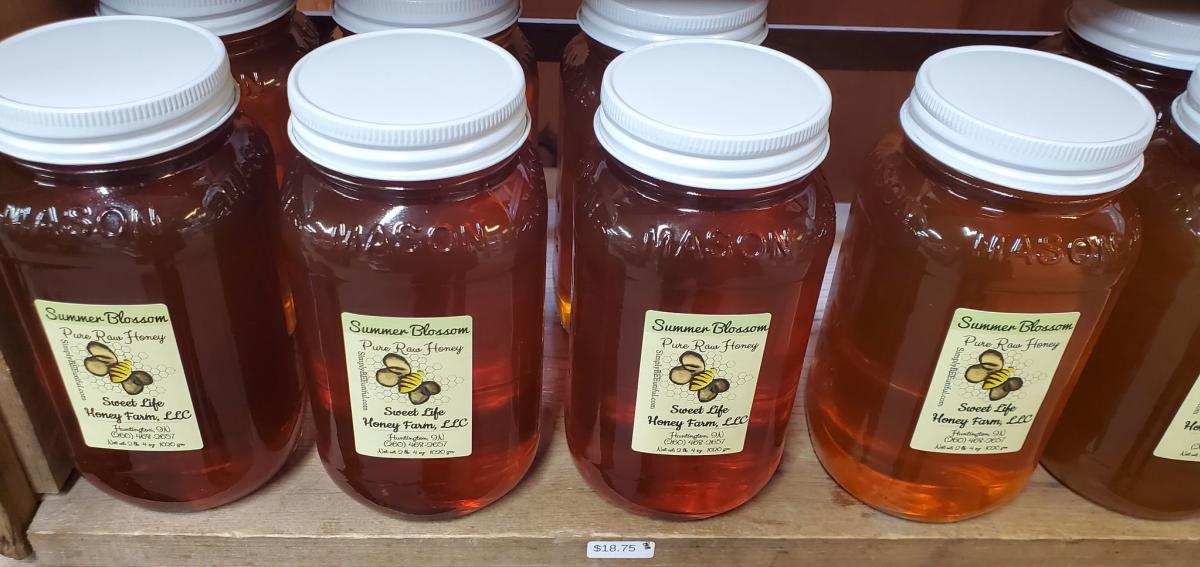 In Huntington, the BeeHive shop at The Sweet Life Honey Farm proposes food items and beauty products that feature honey as the main ingredient, as well as bottles and jars of the liquid gold itself. You'll also find a selection of locally produced meat and dairy products, teas, coffee and unique gifts made by craft artisans to browse.
Mumbe's Orchard and Bee Farm in Atlanta explores the symbiotic relationship between pollinators and specialty crop production, selling the results at an on-site store, the Tipton County Farmers' Market and through other outlets. The operation also offers hives, woodenware and beekeeping supplies.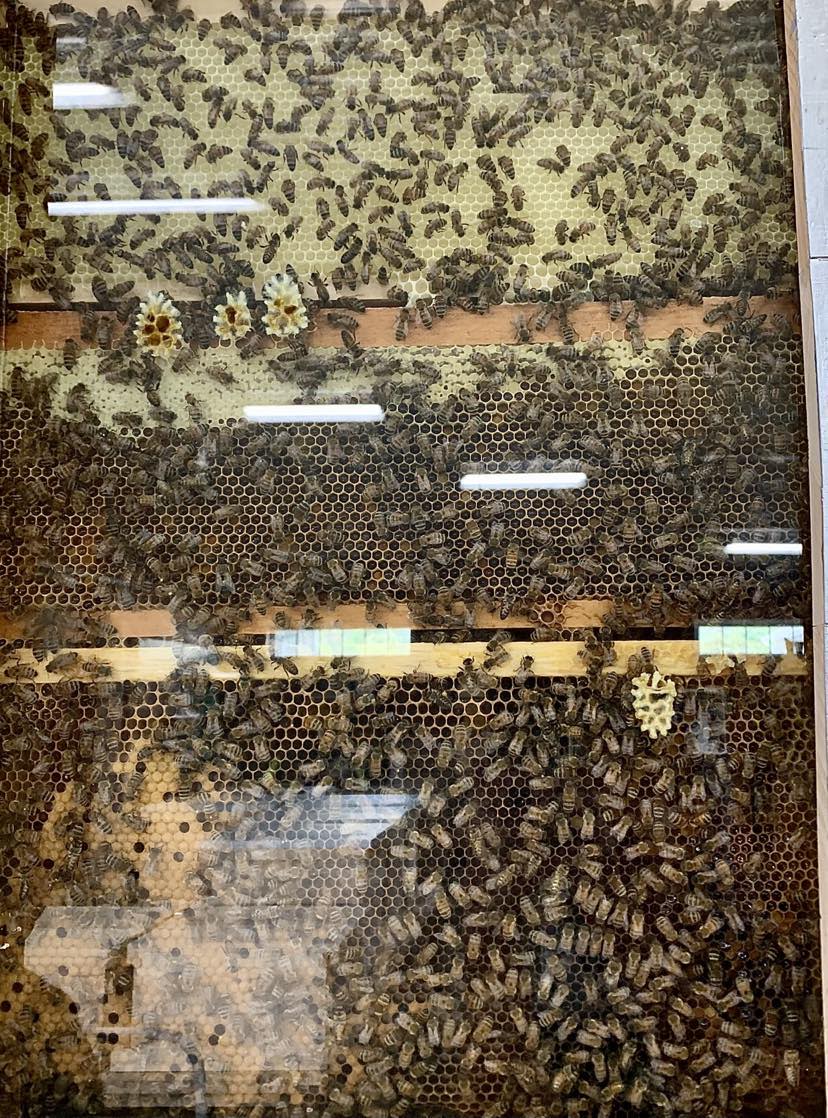 How sweet it is!