Brown County receives plenty of attention and accolades for its gorgeous fall foliage, but don't sleep on the idea of a winter visit if you're looking for an idyllic rustic getaway.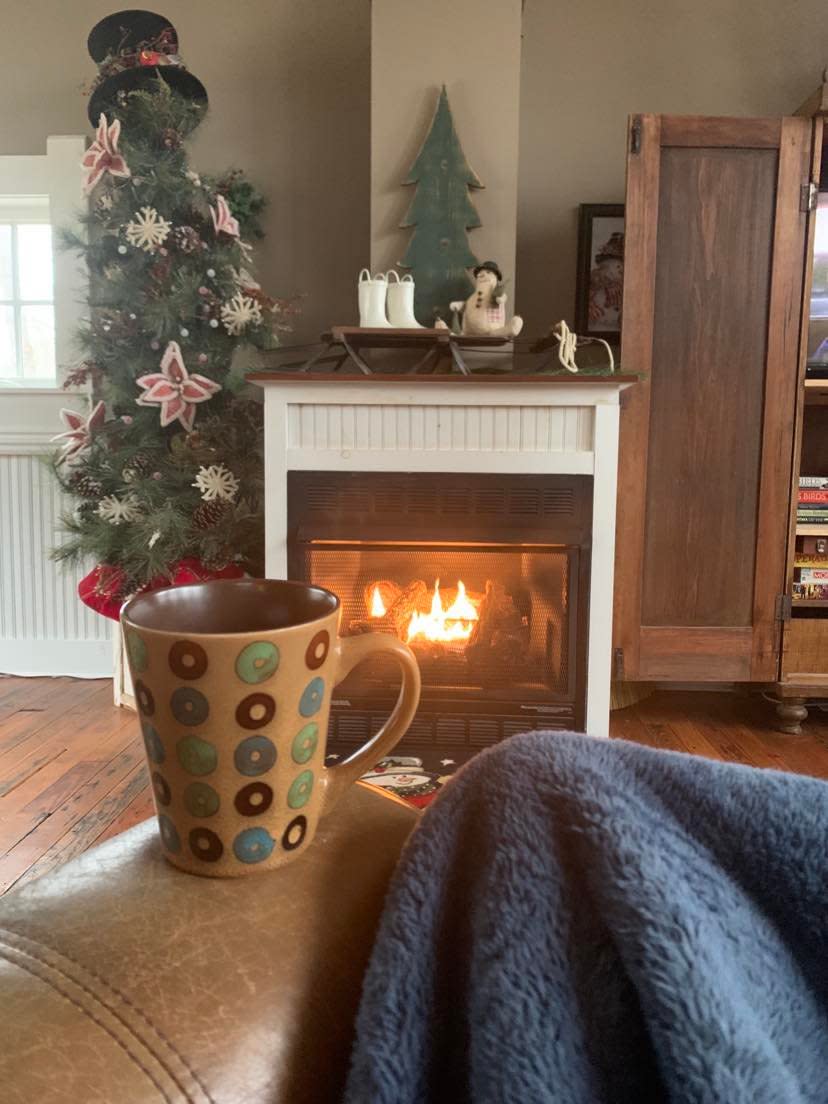 Is there anything cozier than waking up under a warm quilt and enjoying coffee in front of a fireplace while snow drifts down gently outside? Housed within the frame of a charmingly renovated one-room county school (with the belfry and original windows still intact), the 1891 Schoolhouse Inn delivered a charming stay for my son and I on a chilly January weekend.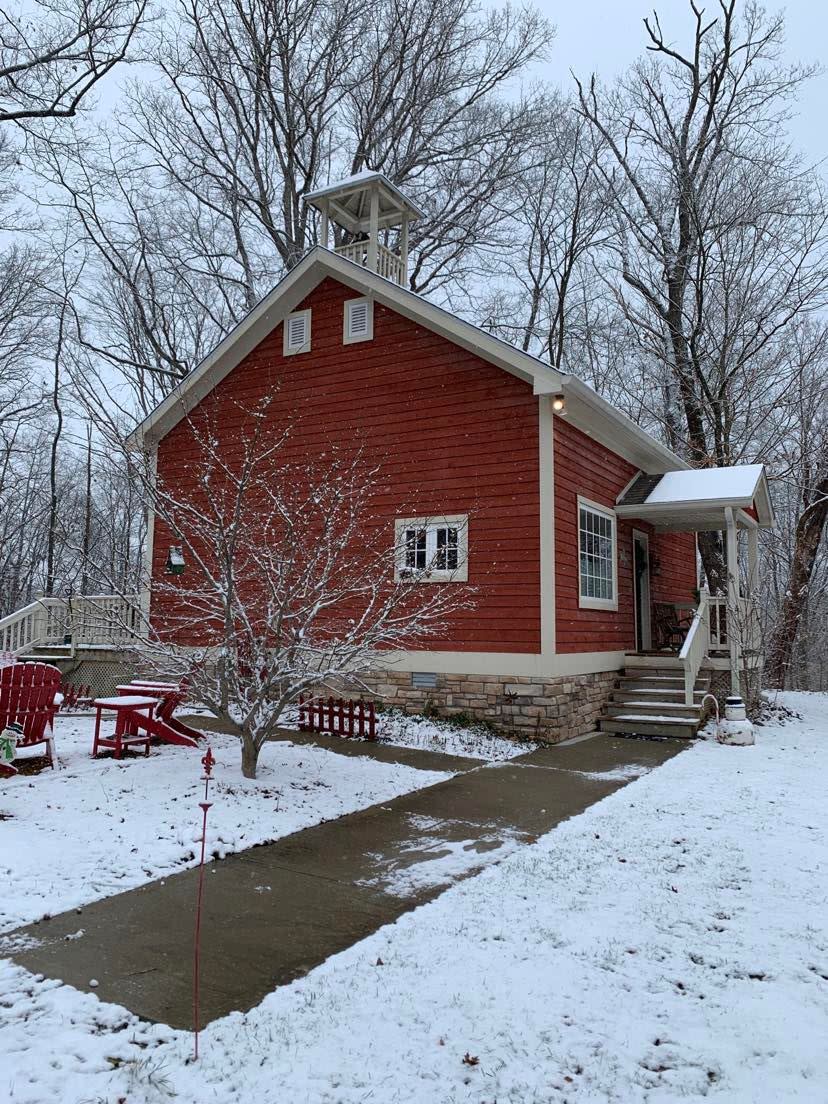 The two-bedroom, one-bathroom accommodations included a well-appointed full kitchen, a great airy room, a grill and hot tub on the back deck, Wifi service (a hard-to-find feature in rural Brown County) and Smart TV. The setting is so quiet and peaceful I kept expecting to see deer wander by at any given moment.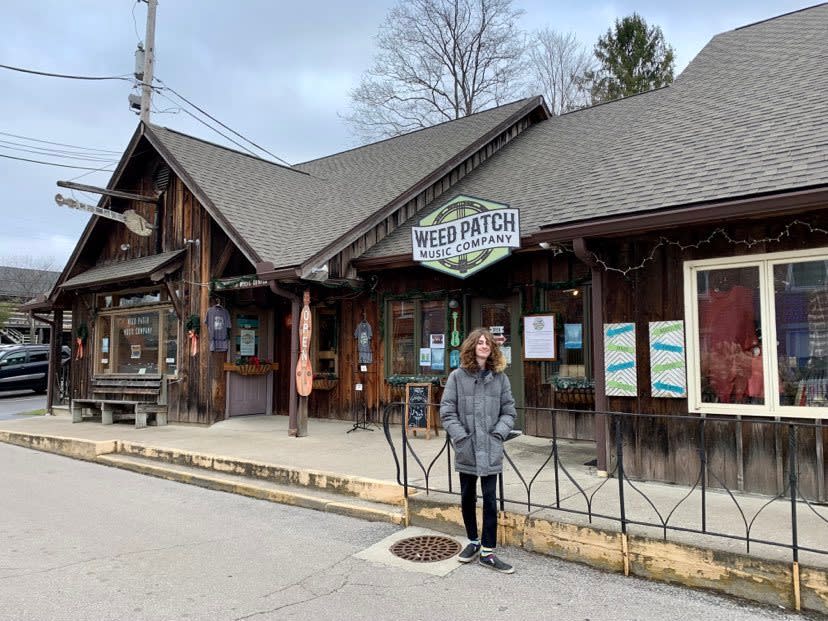 Although we spent most of our time in the cabin decompressing from a busy week of work and school, we did venture into Nashville, just a short drive down the winding country roads to explore the quaint local shops, studios and art galleries. Wherever we go, my son can sniff out a music store in about two seconds, so a stop into the Weed Patch to admire the instrument selection was a must.
Even in the dead of winter, Brown County State Park — the largest in Indiana — rolls out a warm welcome for serene winter hikes. We opted to explore the CCC Trail #2, a moderate two-mile path that steps off from behind the Abe Martin Lodge and leads to the north overlook, looping around behind the family cabins to the starting point. We drove out via the park's west entrance to stop for a few selfies at Hesitation Point.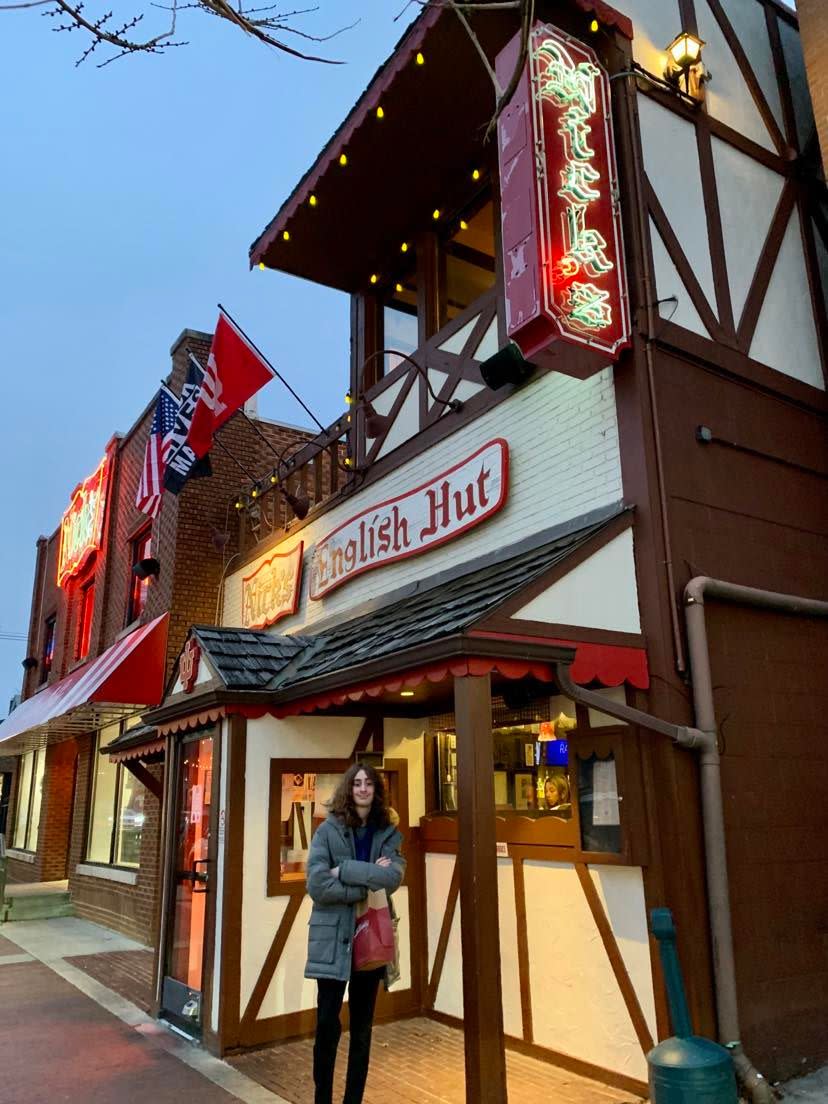 As an Indiana University alum, I can't be this close to Bloomington without paying a quick visit. A scenic cruise west on S.R. 46 took us over to Nick's English Hut for dinner and a spin around campus before we headed back to the cabin to relax for the rest of the evening.
For more great ideas on things to do and see during a Brown County winter weekend, check out browncounty.com.