Lucas Oil Stadium is an awesome venue for football on game day.  The stadium also hosts a number of other sporting events. The stadium's flexibility allows for events of all sizes to take place here, with ease. Plus, there is endless fun within walking distance of "The House That Peyton Built". This is your complete guide to gameday at Lucas Oil Stadium.
The Arena

History:
Lucas Oil Stadium opened as the home field of the NFL's Indianapolis Colts in 2008. It took the place of the RCA Dome. The brick, steel, and glass structure reflects the traditional forms and historical feel of the state's venerable collegiate and high school basketball arenas. Its seating capacity is about 67,000, which can be expanded to 70,000 for larger events. It also has seven locker rooms and 183,000 square feet of exhibit space. Lucas Oil Stadium's retractable roof can close or open in about 10 minutes.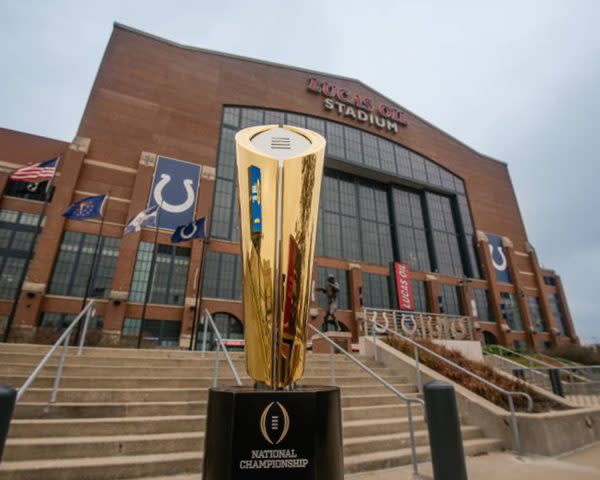 Prominent Events Hosted: 
It would be nearly impossible to list every single major event that Lucas Oil Stadium has hosted. In 2012, the stadium held Super Bowl XLVI and was universally praised for its performance. The NCAA Men's Final Four took place at Lucas Oil Stadium in both 2010, 2015 and 2021. Large annual events are a staple, including Bands of America, the Big Ten Football Championship Game, Drum Corps International Championships, NFL Draft Combine, and so much more. Lucas Oil Stadium was a host of the 2021 NCAA Tournament that which took place entirely in Indiana.
Nearby Attractions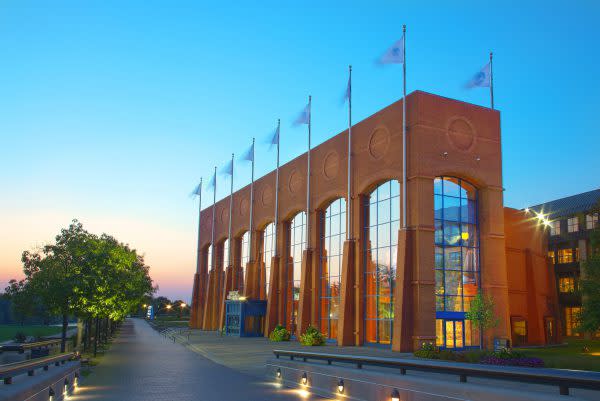 The NCAA Hall of Champions boasts two-levels of interactive exhibits to engage visitors and create a true-to-life understanding of what it takes to make the grade. On the first level, all 24 NCAA sports are represented and include trivia challenges, current team rankings, video highlights, and artifacts donated from colleges around the nation. Play, on the second level, is a fully interactive area to compete virtually and hands-on through sports simulators, a 1930s retro gymnasium, ski simulator, and more.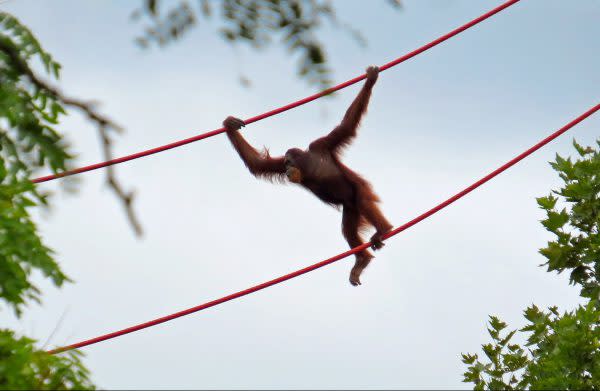 One of the best zoos in the entire world, the Indianapolis Zoo's mission is to protect nature and inspire people to care for the world. Located in White River State Park, the 64-acre Zoo is open year-round. What arguably sets it apart is the Simon Skjodt International Orangutan Center. Home to one of the largest groups of orangutans of any zoo, it serves as a vital education, research, and conservation center for a species on the verge of extinction. A "functional forest" allows the orangutans to exercise similarly to how they would in the wild. The 80-foot towers also give them the chance to swing high and enjoy the views of Indianapolis!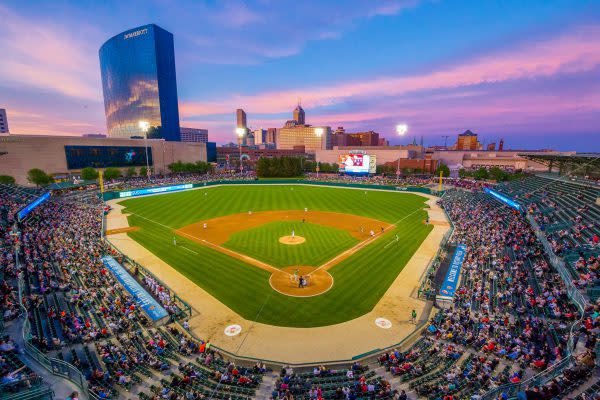 Victory Field has been recognized as the "Best Minor League Ballpark in America" by Baseball America and Sports Illustrated. You can also see the beauty of one of baseball's premier stadiums with a Victory Field stadium tour.  Request a tour.
See More Indianapolis Attractions
Nearby Restaurants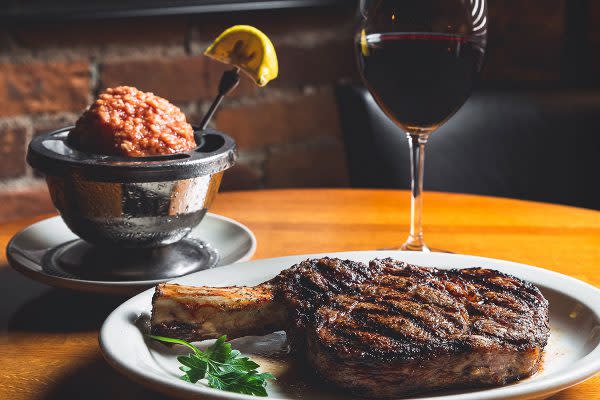 St. Elmo Steak House has served up delicious flavors for 100+ years. Voted as one of the best steakhouses in America, you won't want to miss their delicious steaks and incredible shrimp cocktail! St. Elmo Steak House might be the quintessential Indianapolis restaurant.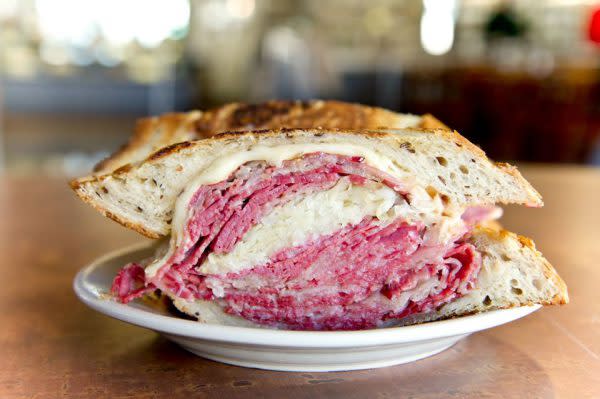 Featured as a top deli in many publications, Shapiro's famous corned beef, pastrami, and brisket sandwiches are all made from scratch. An array of Kosher-style favorites will have you leaving with a smile on your face.
See More Indianapolis Restaurants
Notable Hotel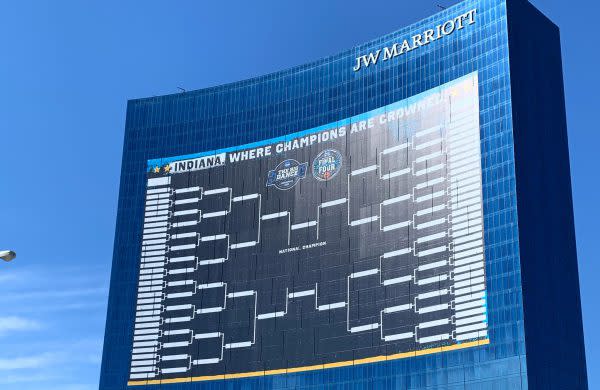 Photo by @rjisbigbird on Twitter.
Soaring 33 stories above downtown, JW Marriott Indianapolis boasts posh accommodations and intuitive amenities for an unrivaled stay in the heart of the city. Conference-goers, destination shoppers, and sports fans alike will admire the hotel's privileged location flaunting skywalk access to Indiana Convention Center, Circle Center Mall, and Lucas Oil Stadium. Seek the luxury of its rooms and suites where plush beds topped with sumptuous duvets and plump pillows await to immerse you with serenity.
Indiana is a place with a high quality of life with great restaurants, outdoor activities, surrounded by a thriving community and business environment. Hoosiers represent all walks of life, experiences, interests, and geographical locations. As Hoosiers, we know we have an incredible story to tell.