Whether you're in the market for a whole new wardrobe, some scented soaps or clever gift items, New Albany rolls out a friendly and eclectic local shopping scene to explore.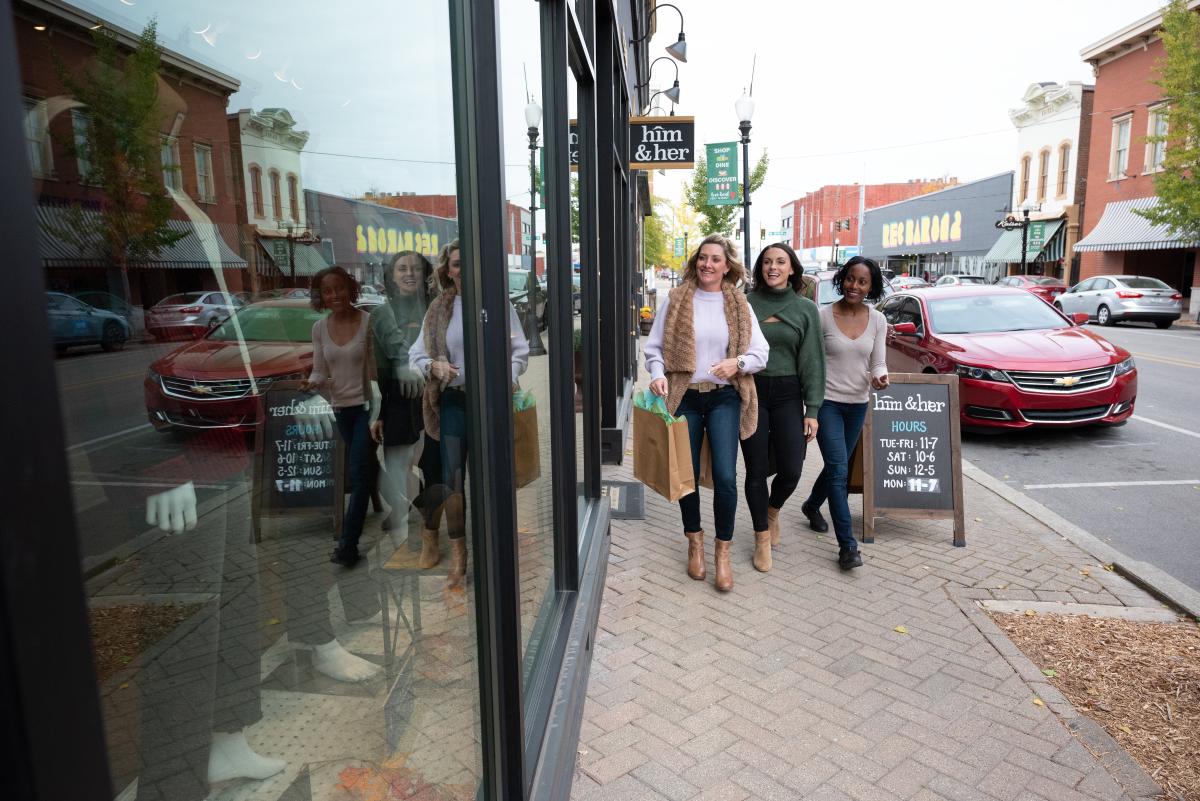 It's easy to spend an enjoyable day or weekend strolling the walkable downtown district of this Southern Indiana city solo or with your favorite shopping partners, popping in and out of the town's one-of-a-kind stores to browse and buy.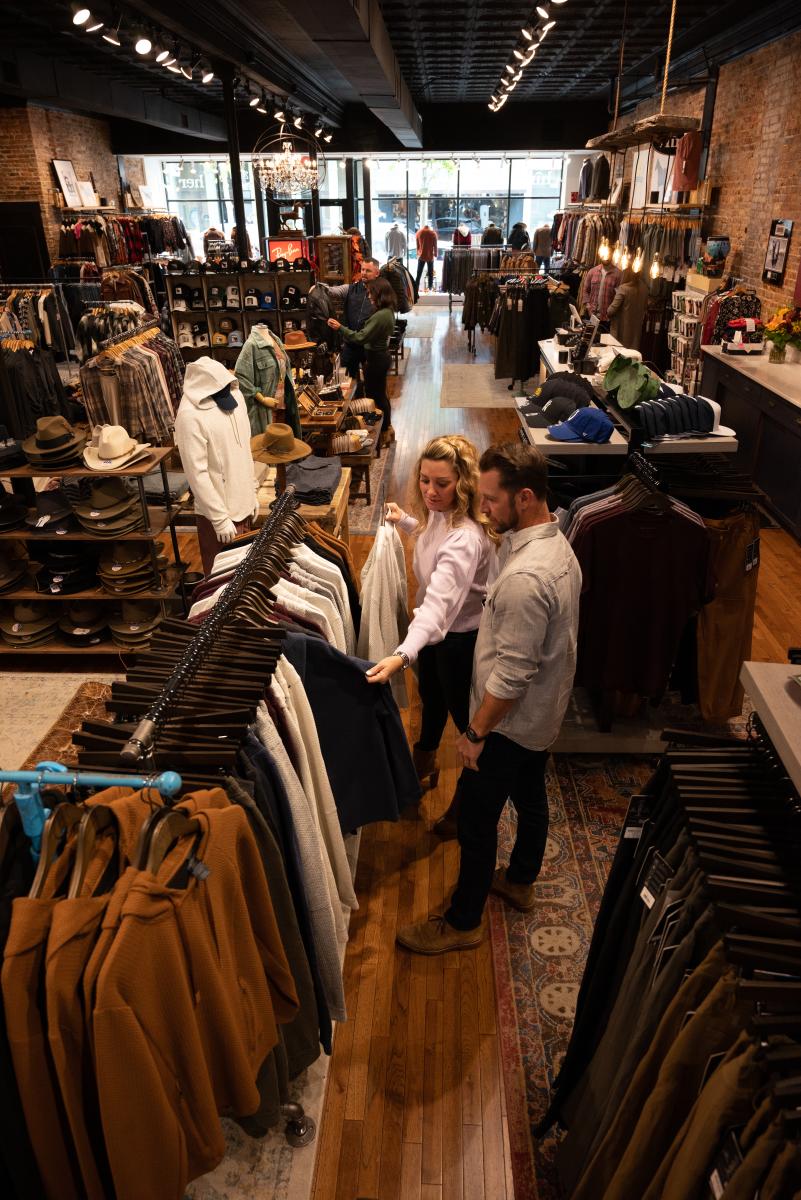 Find stylish fashions for men and women at Him & Her Boutique, or try on some fabulous gowns for weddings, proms and other special occasions at House of K. Stop in Hazel Jane Boutique for fun casual t-shirts, dresses and bags, and check out the selection of chic, affordable clothing at Alex & Kate Boutique.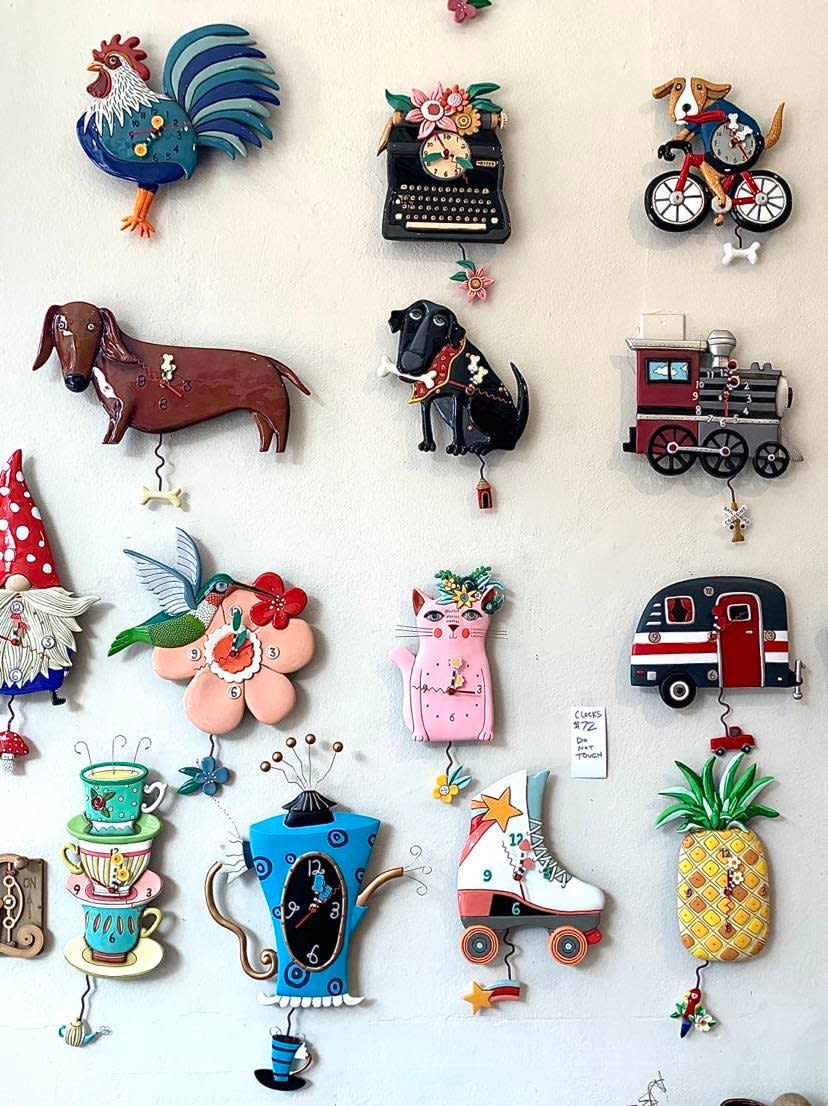 Full of sassy socks, mugs, stickers, wall clocks and a lot more, Regalo is the place to go for creative gifts and fun items you didn't even know you wanted but suddenly can't live without. An airy café/gift shop hybrid, True North carries locally handmade cards, gifts and décor. And you never know what funky treasures you might uncover at the vintage-tactic Odd Shop.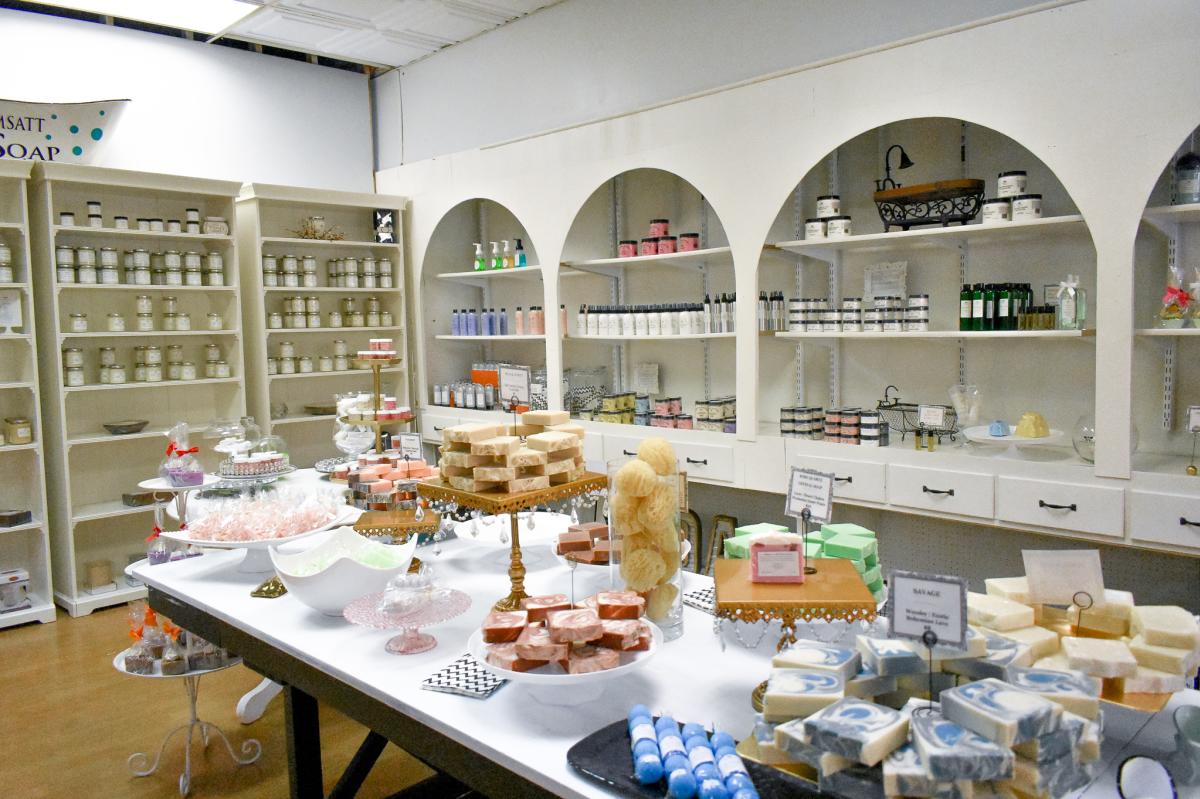 At Wimsatt Soap and Soy Candle Bar, customers can buy deliciously fragrant products right off the shelf or create custom scents. And do not miss the chance to visit J&B Magic Shop, a whimsical outlet for card decks, sleight-of-hand tricks and any other magic supply needs. (If you can, snag a ticket for a show in the small on-site theater while you're there.)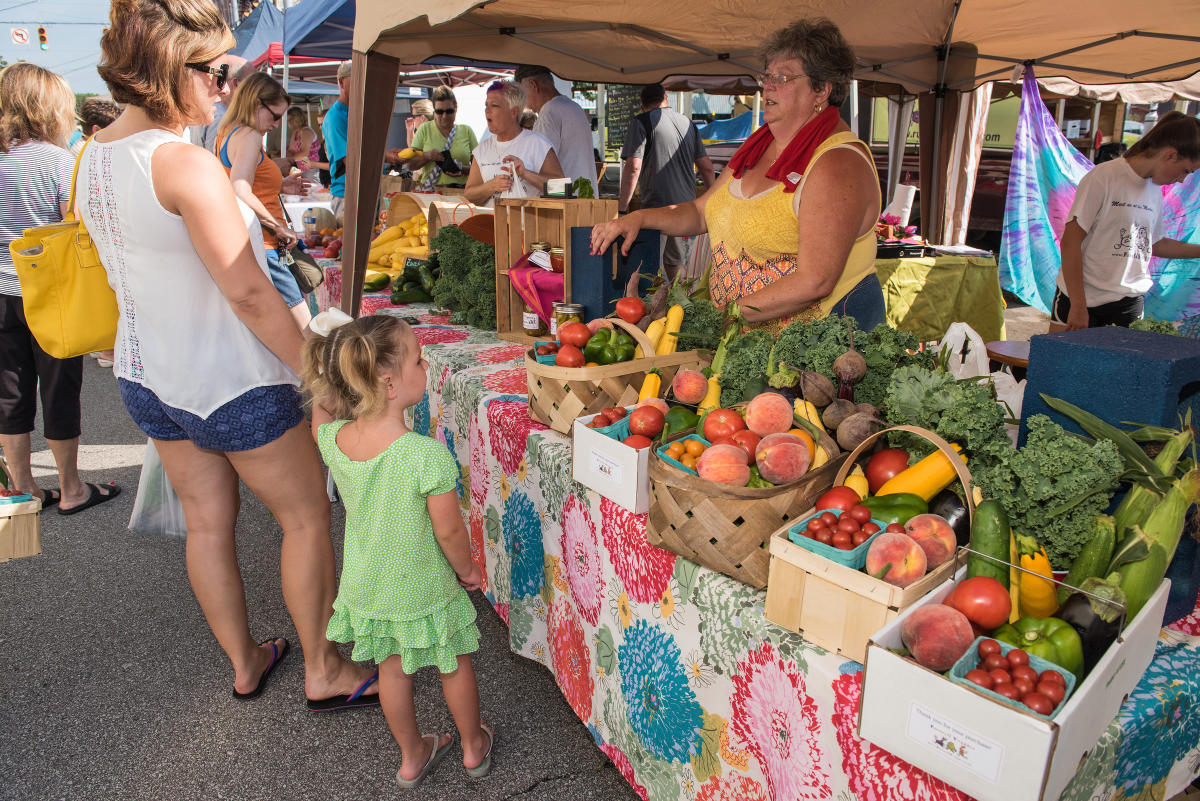 Every Saturday morning year-round, City Square comes alive with the New Albany Farmer's Market, lining up a colorful array of vendors to consider. A loyal participant, The Elderberry Co. has since grown into a thriving business with a brick-and-mortar storefront where customers can purchase the company's signature immune-support elderberry syrup, teas and gummies.
For more information about shopping your way through New Albany, visit GoSoIN.com.