Pickleball is trending, with courts popping up all across the Hoosier state. With elements of tennis, ping pong and badminton, this fun paddle-sport hybrid is currently considered one of the fastest-growing sports in America!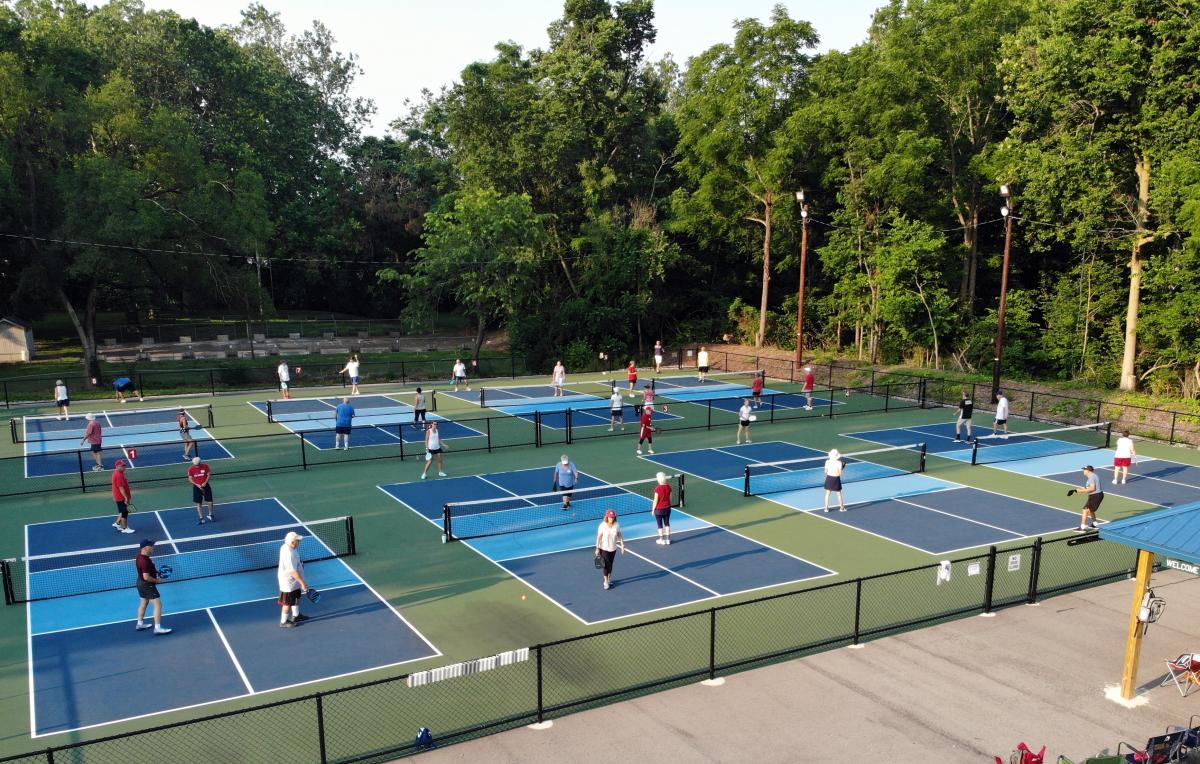 Like tennis on a more intimate scale, pickleball courts are small enough to allow players to converse, but the sport is still active enough to count as exercise. Feel like grabbing a paddle and getting in on the action? Here's where you'll find a few courts for public use throughout Indiana:
Hamilton County maintains pickleball courts at Cyntheanne Park in Fishers, Forest Park in Noblesville, and Quaker Park in Westfield. In addition, a showy new Chicken N Pickle entertainment complex is scheduled to open in the Fishers District sometime in 2024, featuring play areas and a chef-driven restaurant specializing in wood-fired rotisserie chicken.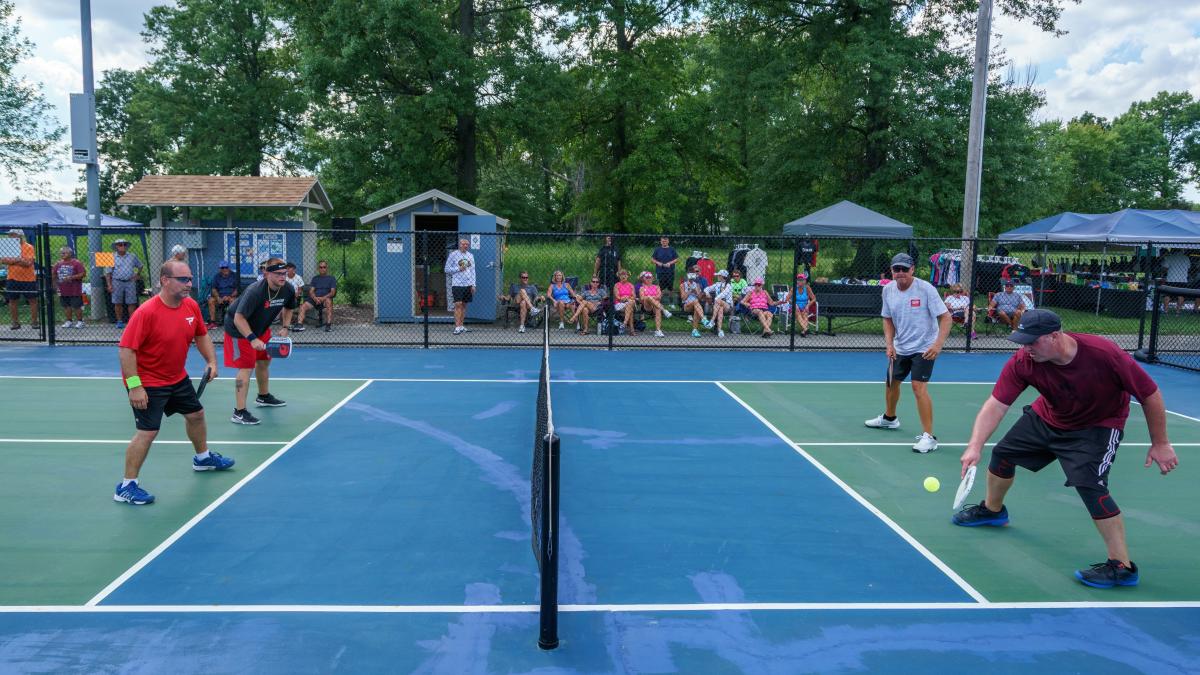 In the greater Lafayette area, pickleball players tend to frequent the 12 lighted courts in McCaw Park and the dedicated court in Shadeland Park.
Bloomington offers pickleball courts to use at Switchyard Park, RCA Park and the Twin Lakes Recreation Center.
Indianapolis provides outdoor pickleball facilities at Garfield Park and Broad Ripple Park (there's also an indoor court at the new Broad Ripple Park Family Center). Lee Road Park in Lawrence hosts pickleball leagues and open play as well.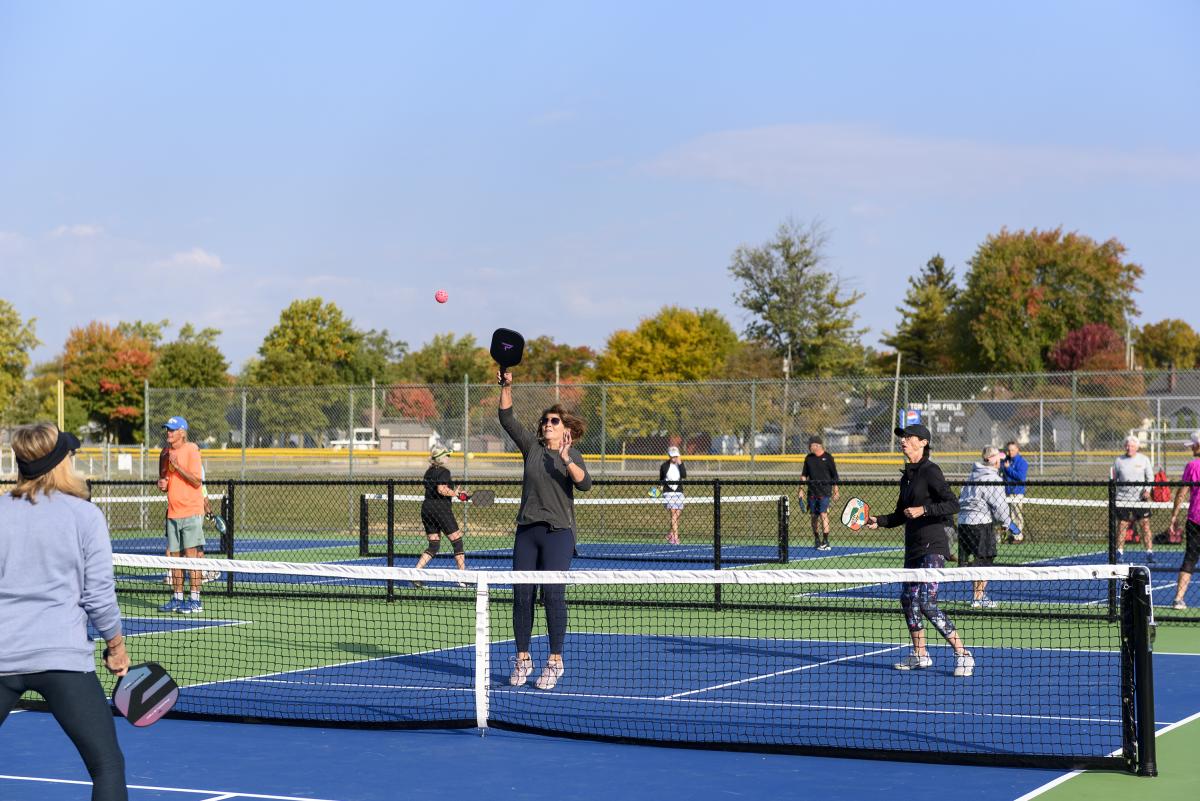 Fort Wayne boasts several free-to-use outdoor pickleball court locations, including Indian Trails Park, Jury Park, Foster Park, Lakeside Park, Lions Park, Hamilton Park, Kettler Park and Tillman Park.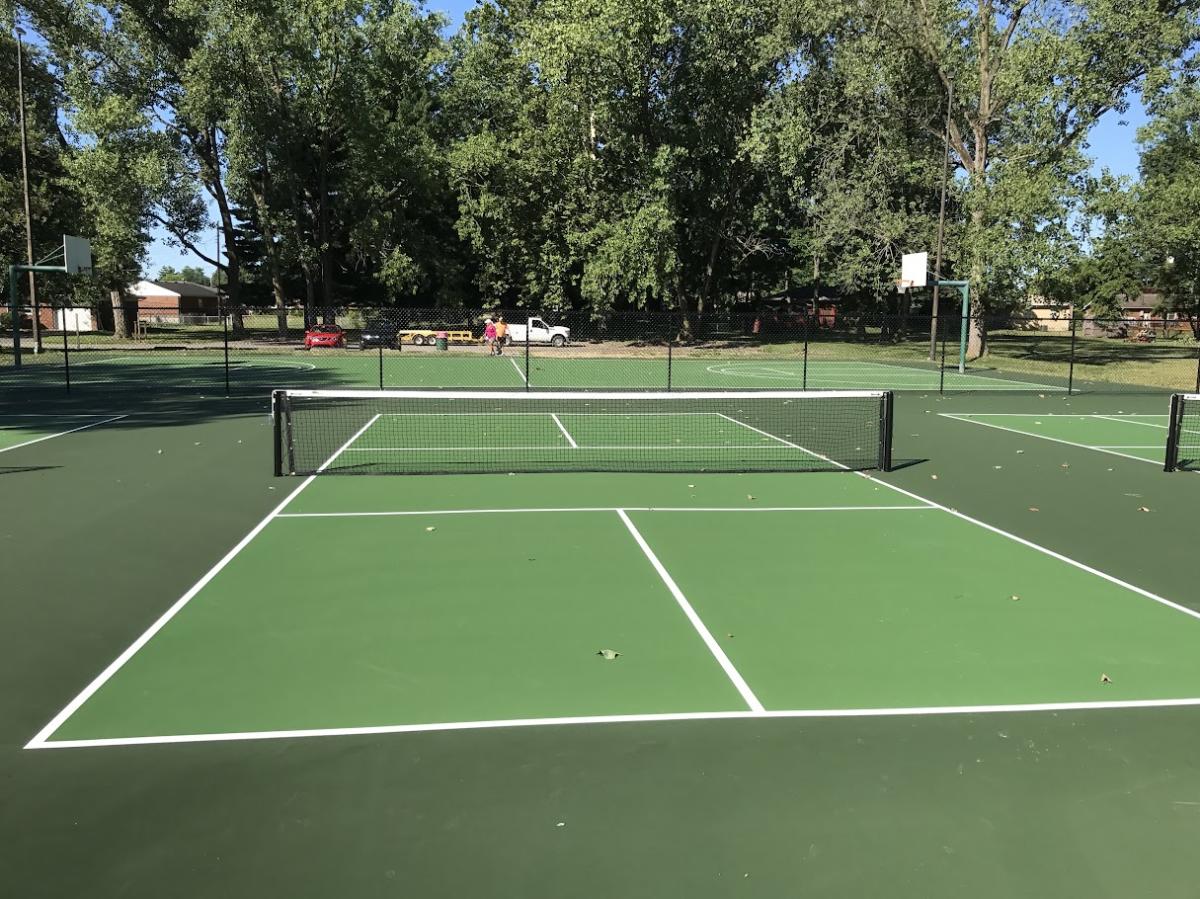 Ray Lawrence Park in Clarksville and Sam Peden Community Park in New Albany both feature pickleball facilities, and a new sports complex expected to open later this year in Jeffersonville will go up the ante with 16 lit courts.
Pickleball's big in Wayne County, with nicely maintained courts available at Richmond's Clear Creek Park, Earlham College and the Richmond Senior Center, and at the Golay Center in Cambridge City. Can't get enough? The newly unveiled Westcott Mansion Airbnb in Richmond includes a private outdoor lighted court where guests can play to their hearts' content (as long as the neighbors don't mind).