Taking selfies — or even professional photos — in front of blooming sunflower fields is a thing! Fortunately, Indiana offers a number of rustic locations all around the state with the perfect backdrops.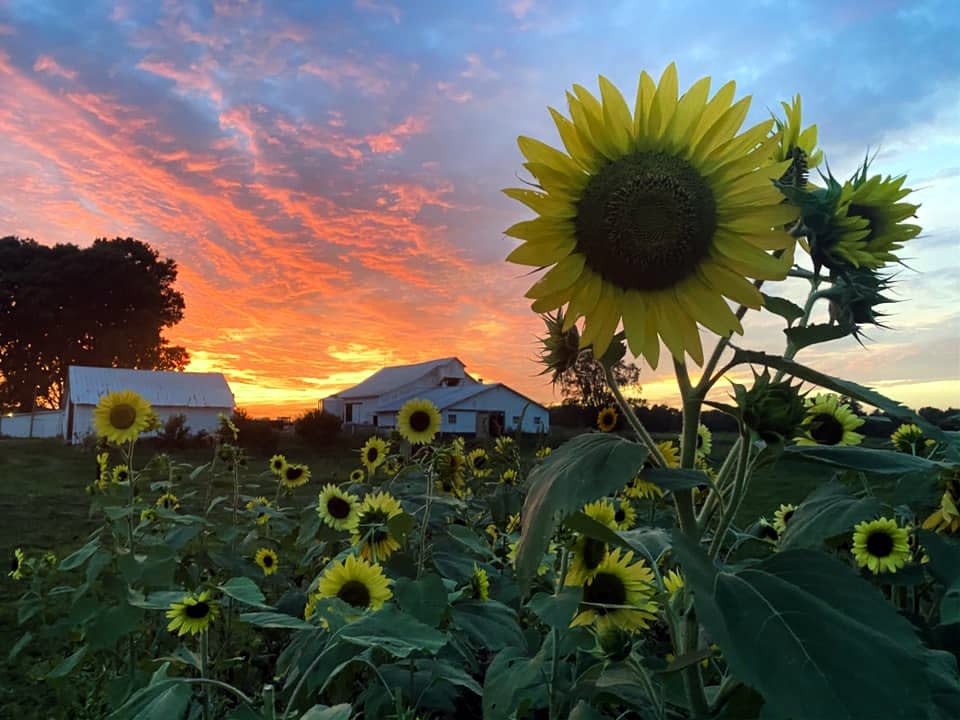 In Cambridge City, Golliher's Farm plants 1 million sunflowers (and 75,000 zinnias) for guests to enjoy, available for photo opportunities and relaxing outdoor rambles. They'll even supply jars, water and snippers for a small fee if you want to pick your own bouquet.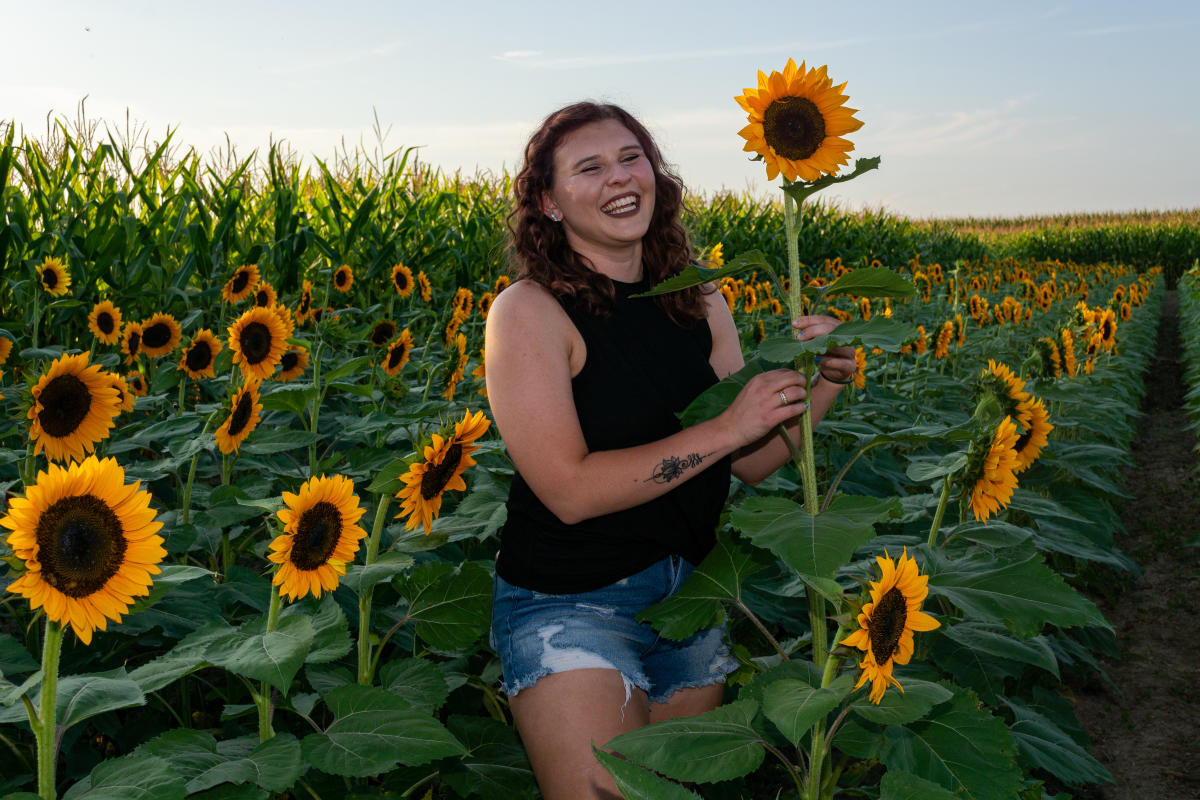 The Barn at Helm in Williamsburg just northwest of Richmond is another popular U-pick spot for more than 80 flower varieties including seasonal sunflowers. Elsewhere on the farm, check out the collection of vintage tractors, the grain bin gazebo, a working windmill, and a 70-foot waterfall.
The Jones Flower/Pumpkin Farm at the southwest corner of Wayne County in Milton is known for its wide selection of fresh and dried flowers, including the unique red "Teddy Bear" sunflower.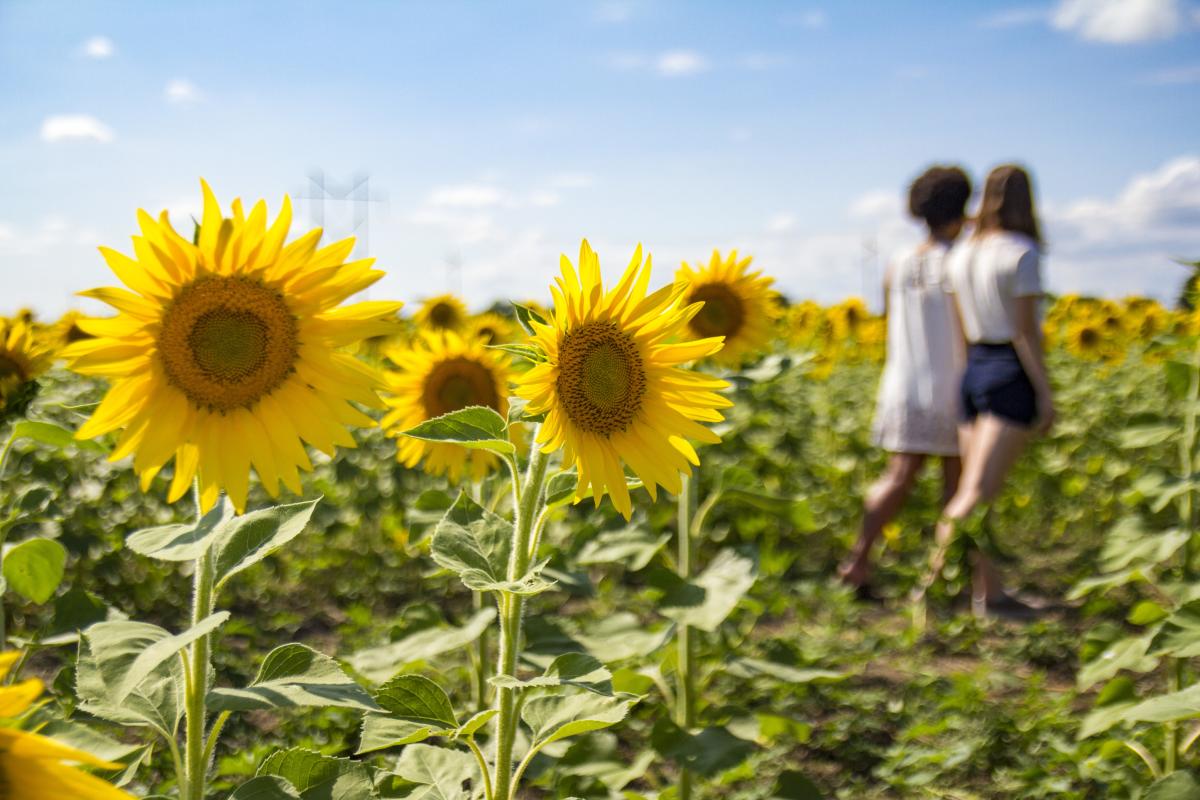 Likewise, Hamilton County boasts several sites to explore. The sunflower field at Conner Prairie features three different sunflower varieties and thousands of blossoms, while Spencer Farm in Noblesville and Stuckey Farm in Sheridan both maintain gorgeous multi-acre fields of sunflowers to stroll through.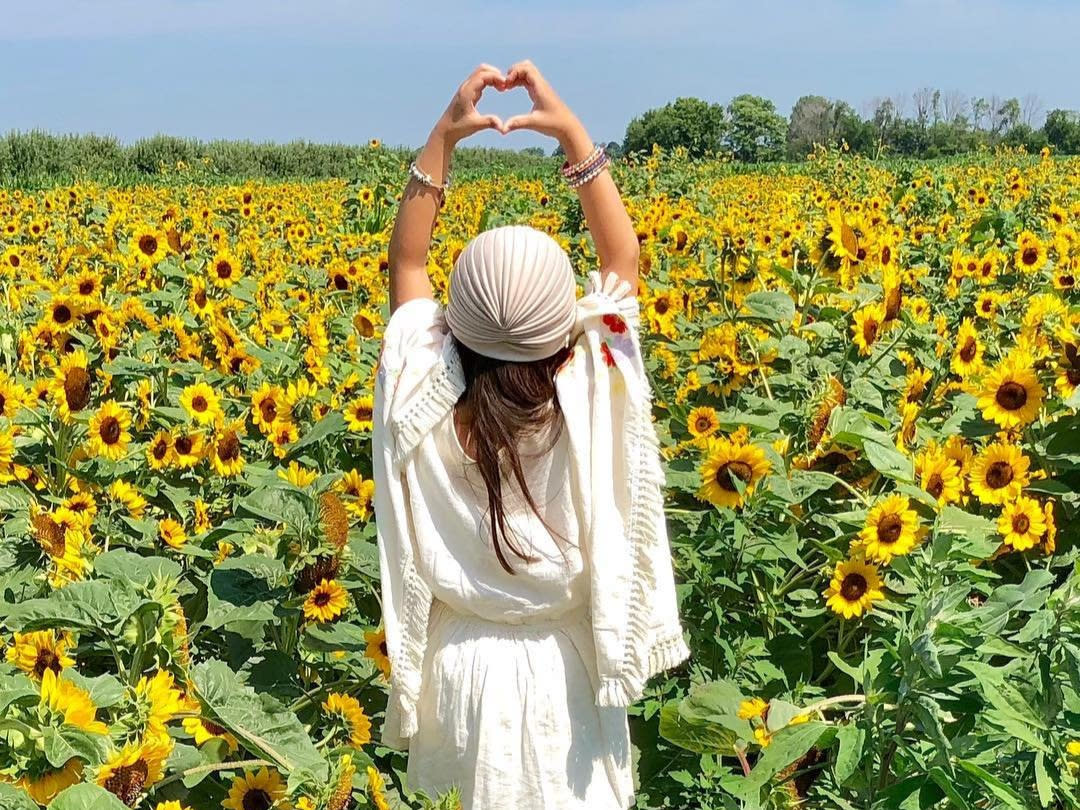 Peep them while you can — the sunflowers bloomed early this year at Beasley's Orchard in Hendricks County due to the high heat and low rain this summer.
The annual Sunflower Meadow and you-cut wildflower field at Tuttle Orchards in Greenfield opens for a short window in August to showcase the blooms at their peak.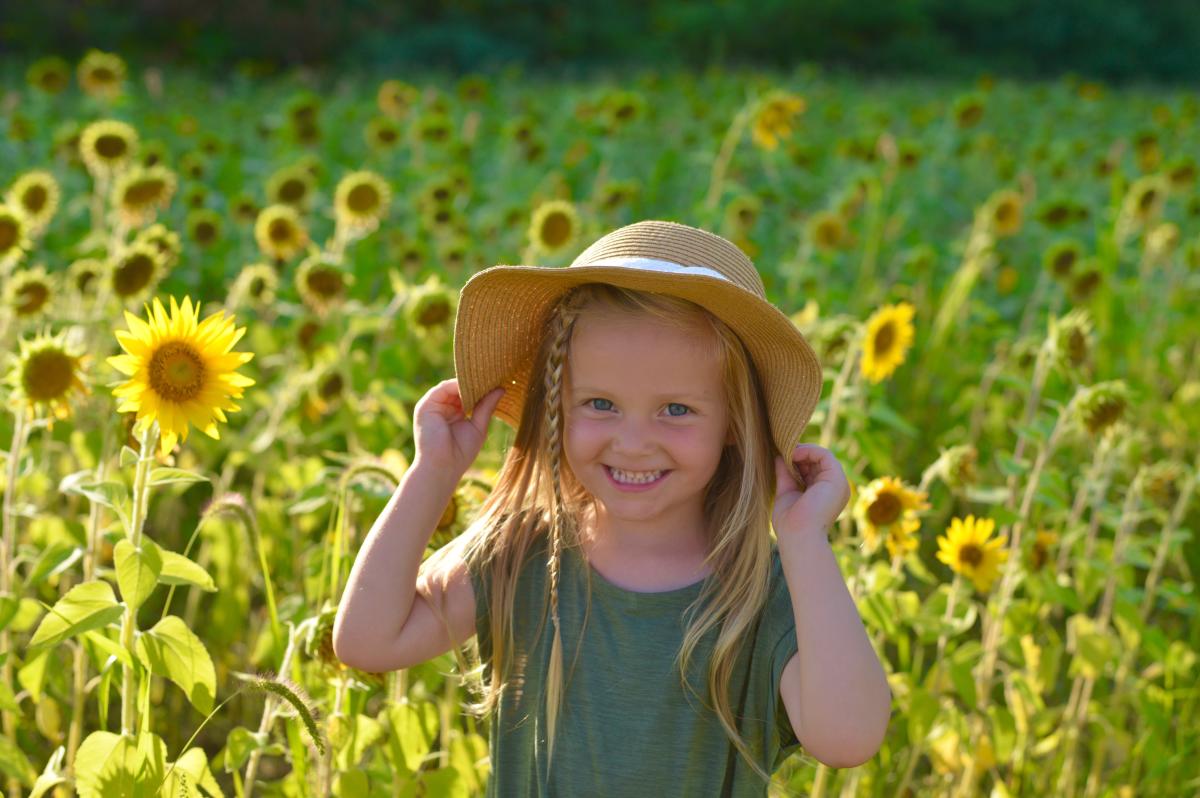 In Fort Wayne, the 170-acre Salomon Farm Park plants sunflowers every year for visitors to pick, admire and enjoy, along with hosting a weekly farmers market and introducing a variety of farm animals to the public.
Thistleberry Farm in South Bend opens the gates to its beautiful Sunflower and Lavender Fields in September to kick off its fall harvest season. In "the region" at the northwest corner of Indiana near Chicago, Johnson's Farm Produce in Hobart and Harvest Tyme Family Farm in Lowell both celebrate the arrival of fall with a sunflower festival taking place over two weekends in September. Look for the sunflowers to show up at Cornucopia Farm in Scottsburg sometime in September as well.